Life-hacking is all about getting things done while living a better life, and I'm pretty sure my cats are hacking their way into the best life ever. Ghost Cat especially is into life-hacking ordinary objects and situations to maximize her own happiness — even if her hacks don't exactly make her humans happy. Despite our disapproval, everyday items take on a whole new purpose when Ghosty (or should I call her MacGyver?) gets involved. Here's five of my kitty's favorite house hacks.
1. Curtains as hammocks
When we bought the house it came with lovely living-room curtains, and despite my best efforts, these drapes now double as sleeping slings for my furry babies. Ghost Cat pulls the curtains onto the back of the couch and rolls herself up into the fabric. Sometimes Ghosty and her sidekick, Specter, sleep in their hammocks — and sometimes they just scratch at them. That's when I have to snap my fingers and remind my little lifehackers that their hammocks still need to hang in the window, and probably shouldn't be shredded.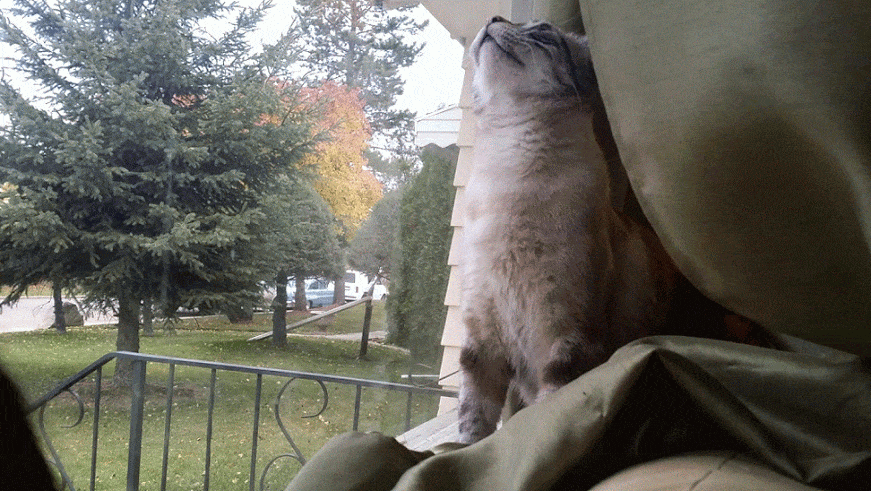 2. Fridge magnets as Frisbees
Ghost Cat doesn't need fancy toys to make her happy — she can turn a regular old fridge magnet into a kitty Frisbee, even if that means knocking all the receipts and reminders off the fridge in the process. Like a kid climbing a roof to retrieve his lost Frisbee, Ghosty will scale the fridge to get to the little discs that are so fun to throw. Then, once she's secured her position on the tallest perch in the kitchen, the fun begins. Ghost Cat flings a fridge magnet down to the floor where it's intercepted by her little sidekick, Specter. The only problem with using fridge magnets as Frisbees is that the receiving player can't throw them back.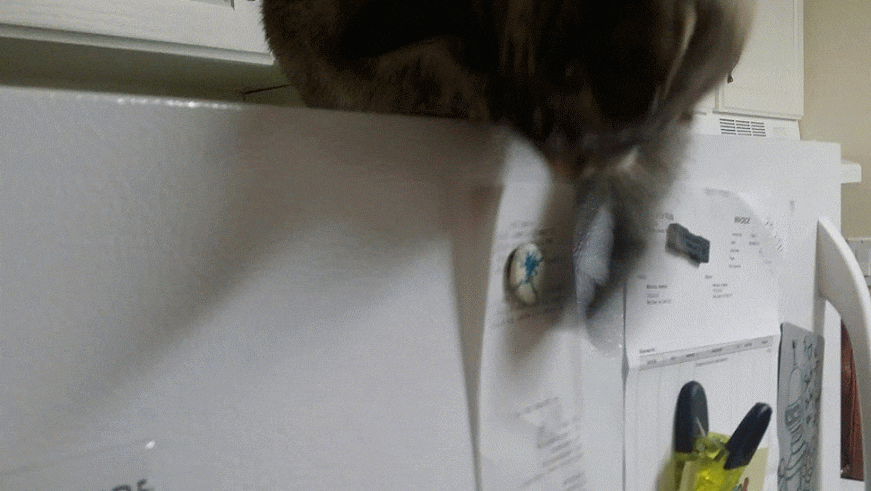 3. Storage room as jungle gym
When you are as innovative as Ghost Cat, not having a gym membership doesn't prevent you from getting a workout. My creative kitty has turned our ugly old storage room into her own workout station. Flexing her muscles as she leaps from one ugly shelf to another, Ghosty knows that free workouts burn just as many calories as fancy gym memberships.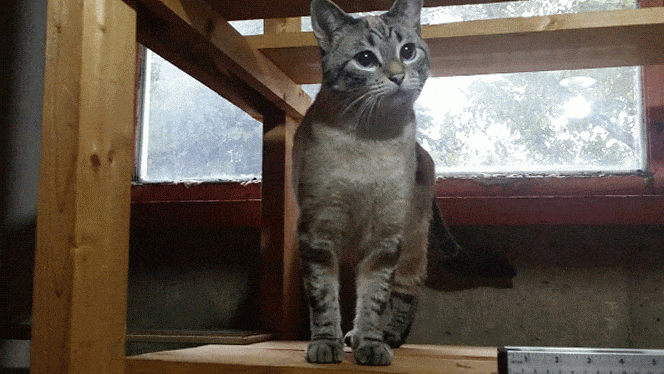 4. Humans as furniture
When Ghost Cat wants to be comfortable she doesn't need a recliner — she makes her own out of her favorite human. She doesn't need a La-Z-Boy, she'd got her own Lazy Man. It may not be an elegant solution, but it certainly is an effective one. Ghosty will lay like this for hours and be more relaxed than she could be on any piece of furniture.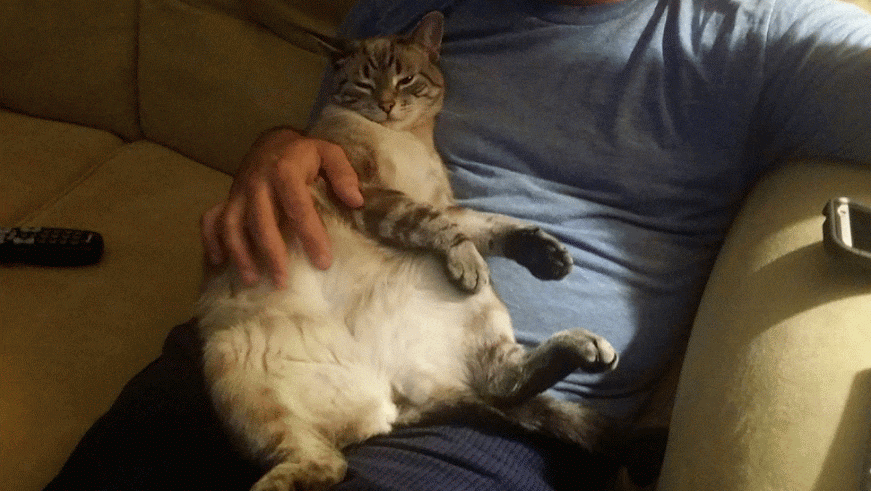 5. Humans as servants
Life-hacking is all about being more efficient and saving time, and my cats have come up with a more efficient mode of extra loud and sustained meowing that results in them receiving food faster. The same way that they follow me to the food bowls when I sing their wet-food song, they can convince me serve up super early, bombarding me with meows. Not only have these cuddle creatures hacked my house, they've hacked me, too.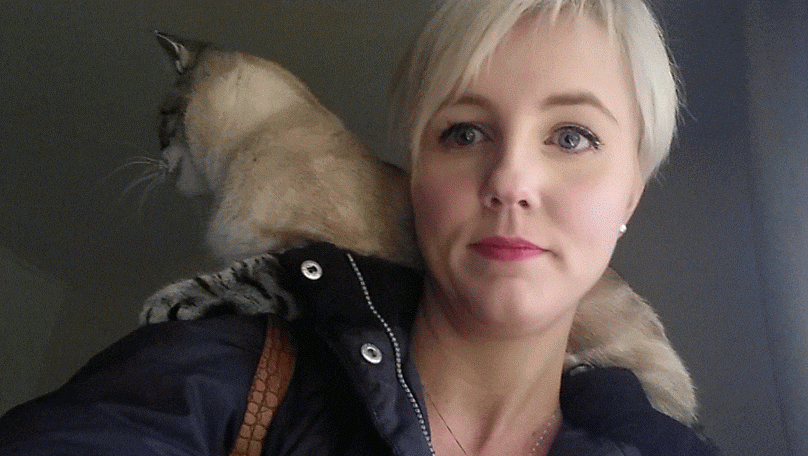 Do your cats have any life hacks they use at your house? Let us know in the comments.
Read more by Heather:
About the author: Heather Marcoux is a freelance writer in Alberta, Canada. Her beloved Ghost Cat was once her only animal, but Specter the kitten and GhostBuster the dog make her fur family complete. Heather is also a wife, a bad cook and a former TV journalist. Some of her friends have hidden her feed because of an excess of cat pictures. If you don't mind cat pictures, you can follow her on Twitter; she also posts pet GIFs on Google +.