Many of us believe that we choose the type of cats we want to have in our lives. Maybe you enjoy gardening and being in the yard, so you want a cat who enjoys being outdoors and will stay by your side and not run off. Some people like big old lounge cats who prefer to lie around the house and not make much of a fuss about anything. Or you could like a lap cat to caress while you're watching television or reading a good book.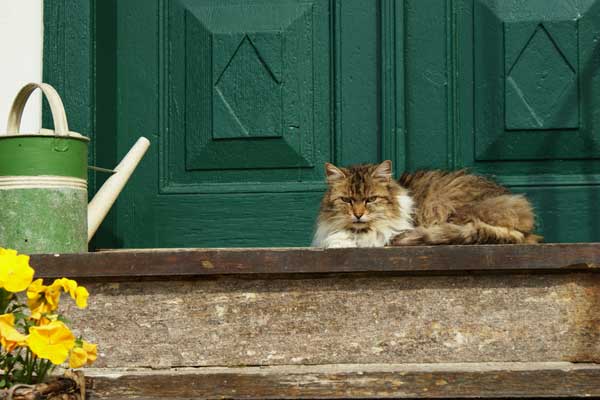 When it comes to adoption, if you are an animal lover like me, you may have experienced a cat just showing up on your doorstep or in your neighborhood that you're compelled, for some unknown reason, to make part of your life. Cats have their own type of intuition about true cat lovers. Cats seem to have a super sense that leads them right up to your door and inevitably into your life. This got me wondering. Do we really choose our cats or do they choose the people they live with?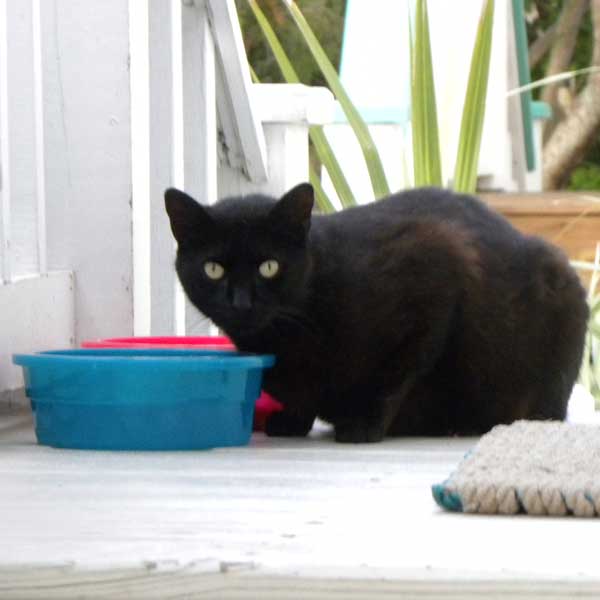 I am a big fan of feral and stray cats. I can't help stopping to assist a cat that looks lost, hungry, or without a home. Some have allowed me to pick them up and take them home with me. I nurse them back to health, making sure they're checked out by a veterinarian and given the proper treatment. When they're ready for a new home, I adopt them out to a good family.
This was the case with Cali Blu, a calico kitten my wife and I found stuck in a sewage drain. Her little cries for help still resonate in the recesses of my mind to this day. I'm just thankful that we were at the right place at the right time. She was sweet and gentle and allowed us to take her home. After staying with us for six weeks, she turned out to be a beautiful, healthy, and happy kitty. With the help of our local humane society where we were volunteers, we were able to find a very caring gentleman who wanted a cat to keep him company during the day while he worked. Yes, fostering Cali Blu wasn't initially in our plans. But, she seemed to know that we would be the ones to take care of her and find her the right and perfect home.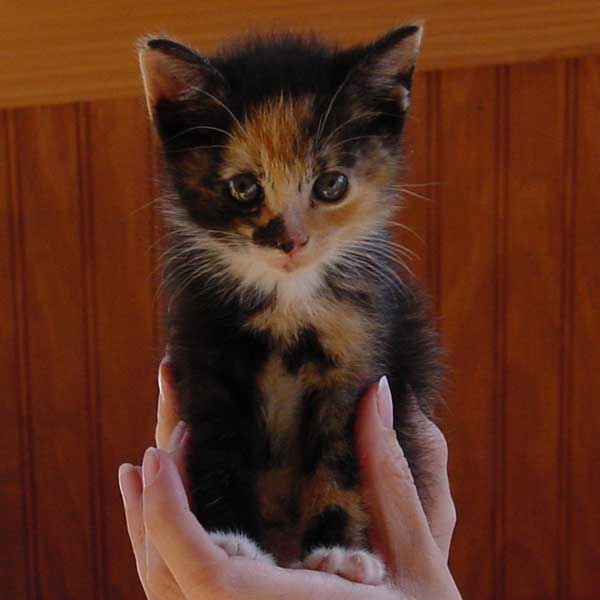 A friend of mine was going through a divorce and had lost all motivation and joy in her life. Her family decided to adopt a cat on her behalf in hopes that the cat would provide her companionship and to take her mind off the challenges she was facing. The cat seemed to know exactly what to do and gave her life a new-found purpose.
Another woman I know worked at a family-owned business. The office was usually dull, lonely, and quiet, so she dreaded going to work each day. At home, simply by being in the presence of her cat, she found herself being more productive with her personal chores and hobbies. She felt that her cat was not only a great companion but, also a great helper and supporter of her when she needed to get things done at home.
So, since the cat made her happy and more productive, she thought it would be wonderful if she could bring her cat with her to work. Her boss reluctantly agreed. Since then, the cat comes to work with her every day and lies on her desk or in a small carrier bed. She found great joy and comfort in having her cat close by. She also felt that her work improved and she was able to accomplish more tasks.
I am a firm believer that our cats show up in our lives for a specific purpose. Sometimes we view the reason they live with us as simply to provide us companionship, love and comfort. I believe it is usually a much higher purpose that they choose to live with us. Sometimes, this can be a purpose that we may never fully realize and often overlook.
Do cats choose the people they live with or do we choose? How did your cats come into your life? Do your cats serve a greater purpose for you? Tell us your stories and share your pictures in the comments.
Check out these other great articles on Catster: