Kittens are usually loved and adored by everyone, but Babaganoush was a cute kitten who had a hard time finding love. Baba was deemed too "unattractive" by his first owner, and abandoned when he was just a few weeks old. This was because he was blind.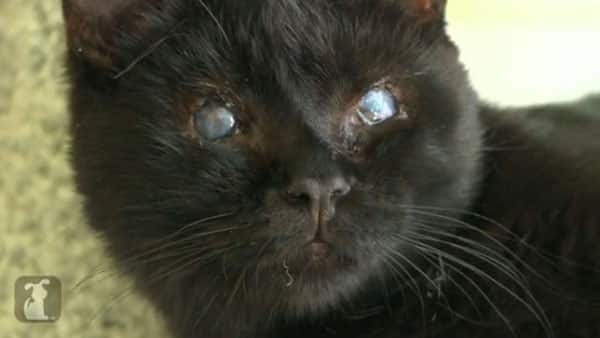 Babaganoush was born blind and without eyelids. His eyes are blue with a milky gray tint over them. Despite being blind, Baba can surprisingly see very well. He looks around at shadows and objects as if he can see, using his other senses to guide him. Because of Baba's acute sense of smell and hearing, being blind hasn't slowed him down at all. Being a kitten, he loves playing with toys and can see the shadows and outlines of some objects. Even though Baba can get around just as well as a sighted cat, nobody wanted him.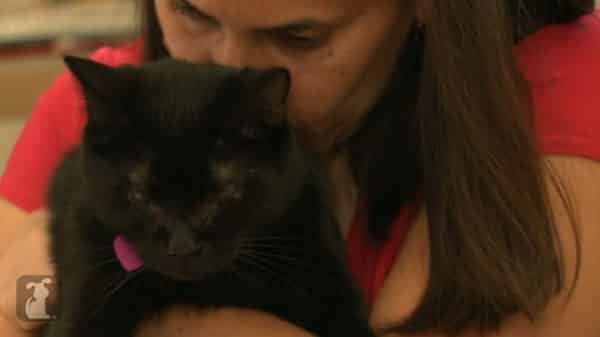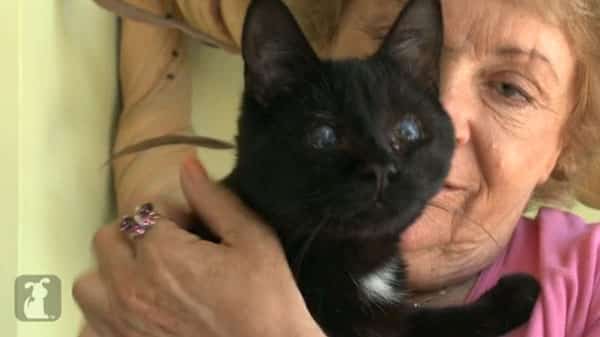 Baba did not stand much of a chance getting adopted. He was blind, eight months old, and it was the height of kitten season, when there are so many other tiny, adorable kittens looking for homes. Because of Baba's handicap, he could have gone completely unnoticed.
With the help of the rescue Cat Connection, Baba was rescued and given the love and support he needed. Cat Connection also got Baba medical treatment and corrective surgery for his eyes. Soon, Baba was ready for adoption — and he soon found the perfect forever home.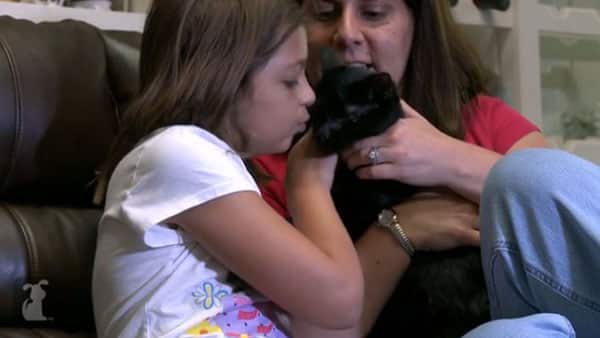 Rianna visited Cat Connection, and it was love at first sight for her and Baba. She saw beyond his milky, blind eyes, and brought him home. She didn't even hesitate at the idea of taking care of a blind kitten. Within a few days Baba had memorized the layout of her home and become best friends with the family dog named Snow White. Baba had found her forever family.
To learn more or to donate to Cat Connection, visit the website!