I consider myself a loving, caring, even doting cat parent. My three felines are spoiled rotten and really have very little reason to complain about anything. But cats can become easily annoyed and I can easily be annoying. There are certain things I do to my cats that I know irritate them, but I can't stop myself from doing them anyway. Most of my transgressions are for my own pleasure, and a few I do because it's necessary. Don't hate me.
Here are five ways I irritate my cats, but can't help myself.
1. Close-talking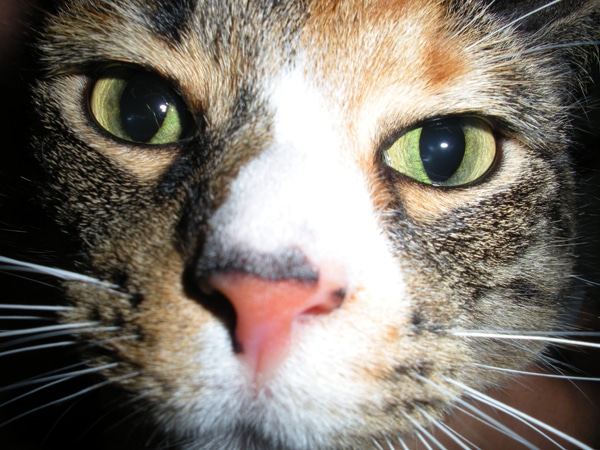 Remember that Seinfeld episode about the "close-talker"? You know those people … the ones who want to puncture your personal-space bubble and talk to you in such proximity that you can smell the Jimmy Dean breakfast sandwich they had that morning.
I am not a close-talker when it comes to conversing with other people; however, I find I quite enjoy close-talking to my cats. I guess I feel like they blatantly ignore me when I'm talking to them from a reasonable distance, so I need to get all up in their grills. Even though I know they are aware of my presence and hear my words, they refuse to make eye contact. It's a little bit (a lot) humorous. I don't do it all the time, but when I do, they visibly disapprove.
2. Angry-snuggling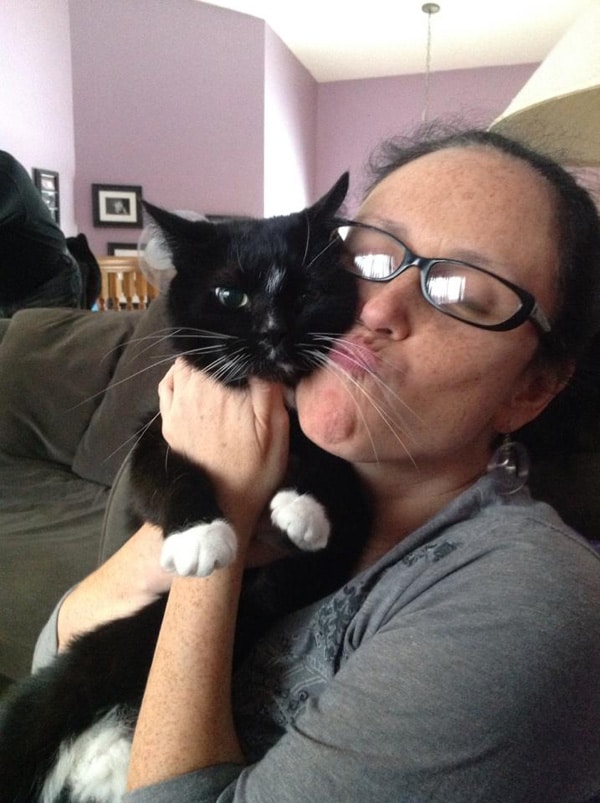 Quite a few moons ago I wrote about the "angry snuggle phenomenon." You pick up your cat because you simply must have a snuggle. We've all been there. Then kitty's body goes stiff (log body) and the snuggle goes south from there. This happens to me on occasion and I'm quite aware that any reasonable person would take the cat's reaction as a signal to put him or her down. And sometimes I do. Other times, I'm just not ready to end the snuggle and decide to continue. It's kind of like that overly affectionate great aunt with chin hairs who wanted to kiss all over you when you were a kid. I never extend an angry snuggle for too long, but am guilty of that kind of forced kitty cuddling. And I don't plan on stopping any time soon.
3. Sleep-touching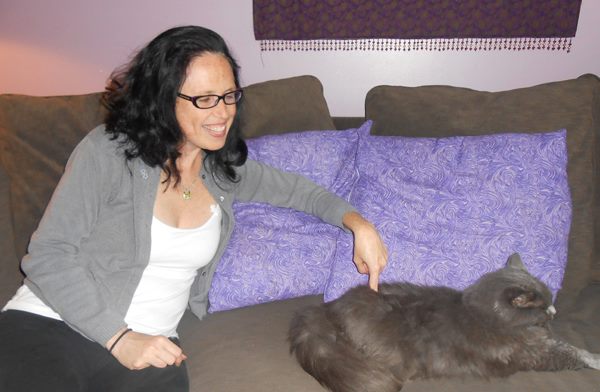 Confession: Sometimes I poke my cats when they're sleeping. Mostly I poke because the reaction makes me laugh. Cosmo responds with airplane ears, Saffy flicks her tail, and Phoebe lets out little "mrrrr" noises. I also poke because I think they deserve it.
Geez, why is she being such a giant meanie? Is that what you're thinking? Well, stop that right now. Do you know how many times my cats "poke" at me while I'm trying to sleep? Do you know how often they circle the bed meowing and whining? My cats totally deserve the pokes, so stop being judgey.
4. Photo-shooting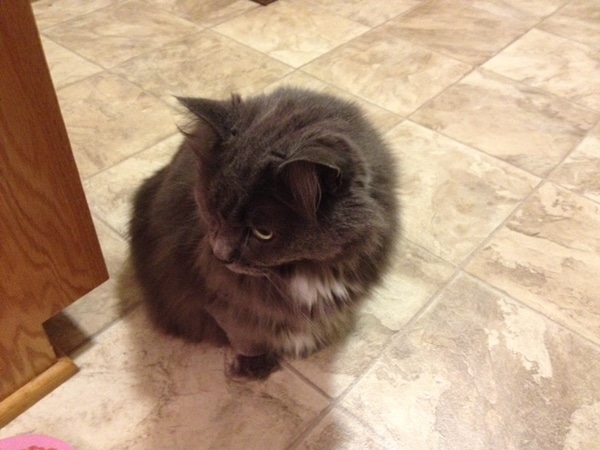 Because I write about cats for a living, part of my work is taking photos of my cats to use in articles and books. I don't have to tell you that cats are not what you'd call the most ideal photo subjects. They don't care that I'm looking for the perfect pic and have absolutely no interest in posing in a special position so I can land a shot of one of them standing on top of a pair of tights in order for me to complete a post about how my cat chose my outfit. They'd much rather be watching birds or sniffing other cats' butts. Most of the time they cooperate, but everything is on their terms. And not just when it comes to photo-shooting. Too bad, kitty. Step it up! Mama's gotta keep you in kibble.
5. Belly-touching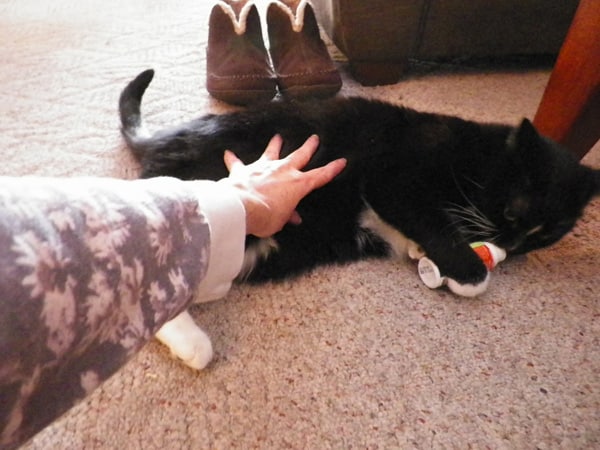 I know some cats love to have their bellies handled, but my three are not members of that club. I've written and read enough online cat-related articles and discussions to know cat people want to touch the belly. It's the one part of a cat's anatomy that is hopelessly irresistible, right? So "good for you" to all of you braggarts who are always talking about how your cats like you to rub their feline belly fuzz with your hands and face. Good. For. You. I'm doing it too, even if I do emerge with bleeding body art and messy piercings.
Do you ever irritate your cats, but can't help yourself? Tell us in the comments!
About the Author: Angie Bailey is an eternal optimist with an adoration of all things silly. Loves pre-adolescent boy humor, puns, making up parody songs, thinking about cats doing people things and The Smiths. Writes Catladyland, a cat humor blog, Texts from Mittens (birthed right here on Catster) and authored whiskerslist: the kitty classifieds, a silly book about cats wheeling and dealing online. Partner in a production company and writes and acts in comedy web series that features sketches and mockumentaries. Mother to two humans and three cats, all of which want her to make them food.
Read more by Angie Bailey: