This is the first year in more than a quarter of a century that I've spent the holidays living with only cats as housemates. Because I'm a planner and I also adore the holiday season, I thought it'd be fun to plan a few goals to share with Cosmo and Phoebe. They didn't have any say in the goals I set, but I'm sure they're on board. Well, mostly sure.
Here are five awesome holiday goals for kitties-n-me.
1. Musical performances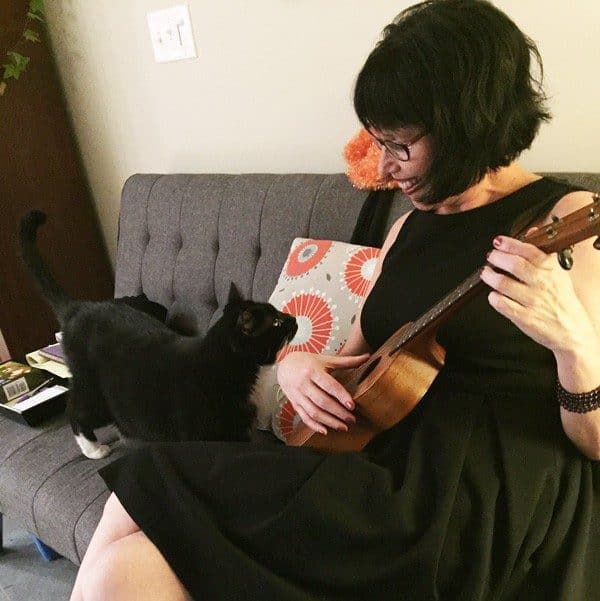 I'm always singing to my cats, and I oftentimes make up parodies based on real tunes. The parodies are always related to my kitties and amuse me more than anyone, but they amuse me a lot, so I keep at it. To be honest, my cats enjoy my music. I'm not especially talented in that department, but they sure seem fascinated. Perhaps they're taking it all in so they can make fun of me behind my back later on. Whatever the case, it feels like a good time.
During the holidays, I look forward to making up Christmas songs and singing them to my kitties. There's a good chance I'll bust out the ukulele as well. I know, I know — exciting, right? Good times abound in the Bailey home! Here are a couple of titles I'm considering:
"Do You Hear What I Hear?" (a song about cats coughing up hairballs)
"Hark! The Hungry Kitties Sing"
"The Little Drummer Boy" (a song about a cat pounding on a closed bathroom door)
"Sleeping Around the Christmas Tree"
You're welcome to steal any of these ideas. #yourewelcome
2. DIY decorations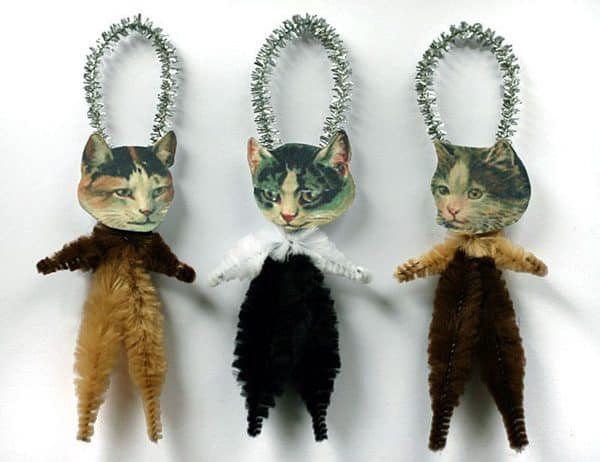 I enjoy fun, easy DIY projects. My cats love it when I'm working on fun, easy DIY projects because they like to stick their noses in everybody's business, especially when there are lots of pieces of things to examine. I'd like to create some new decorations for the first Christmas tree I have on my own. I found these adorable pipe cleaner kitties that look fairly simple to create, and it tickles me to no end to imagine Cosmo's face on one of these things. My cats will be all for "helping" me with this goal because there will be supplies all over the floor, and some of them will be pipe cleaners.
3. Watching snow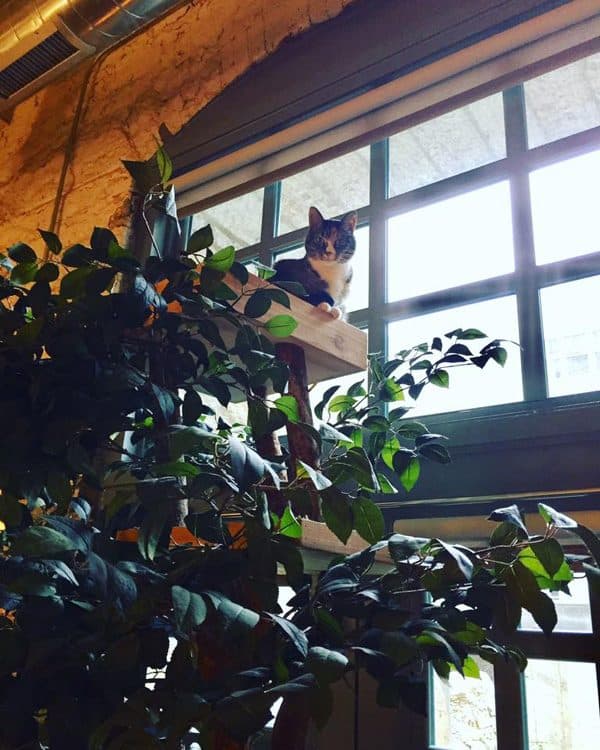 I love snow. I can say that now because it's November and we're getting ready for our first snowfall of the year here in Minnesota. The first flakes are always beautiful and special. Talk to me in January when it's snowing again and the temps have been below zero for several days and I'm sure I'll have another opinion, but November and December snow is spectacular.
The cats have always loved watching the snow from the warmth of window sills. Our new place has only a few windows and they're pretty high. I like to call it my Laverne and Shirley apartment. The good news is that we can still see outside, and I plan to spend lots of time with the kitties simply watching in wonder as our new neighborhood becomes a snow globe.
4. Counting our blessings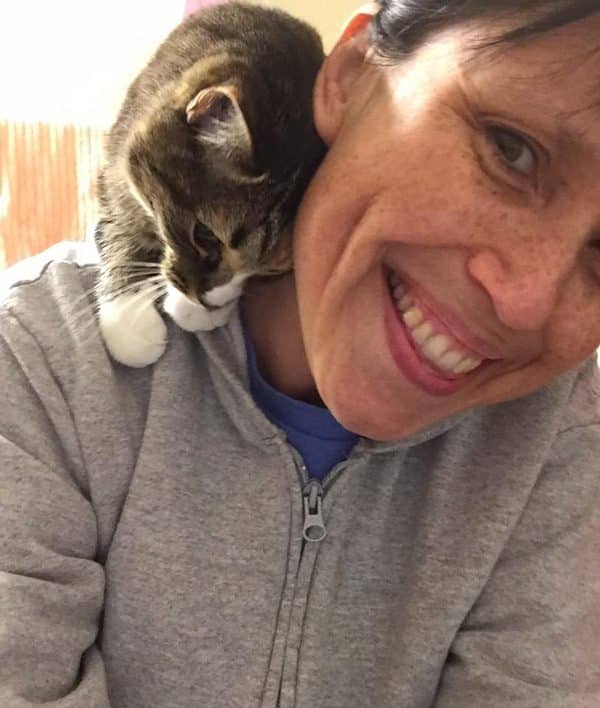 Even though this year has been empowering and a little scary sometimes, I can say that it's been a significantly easier road because of my cats. They've been supportive and funny, and they've offered me more unconditional love that I could ever imagine. It's been just what I've needed. Although I try to remain in a grateful place every day, I think I'll be especially conscious of my thankfulness during the holidays this year.
I plan to spend extra snuggle time with the kitties, telling them all about why I love them. You know when you look in your kitty's eyes and all that adoration melts right into your heart? I plan on lots of looking into cats' eyes this season.
5. Creating a groovy holiday portrait
I recently ran across this image online and immediately thought, I have to do this. There was no question in my mind — I had to figure out a way to make this happen with Cosmo. Thankfully, my boyfriend is a Photoshop guy and said he'd help me make this holiday dream come true. I laugh just thinking about Cosmo's cranky face hanging out in outer space.
Do you have any holiday goals for you and your cats? Tell us about them in the comments!