Living in a small space with a cat can be a big design challenge. How do you give your cat everything she needs to live a happy, healthy life while also finding room for all your things? Sure, you'd love to buy one of those giant cat trees, but where will it go? And how about the litter box? A small home can make you feel like your cat's things have taken over.
There are lots of creative ways to maximize a small space in order to design an enriched environment for your cat while keeping your style — and your sanity — intact. Integrate climbing, scratching, playing, resting and even litter for your cat with your own living needs. Here's how.
Go vertical
The most important thing to do when living in a small space with a cat is maximize the vertical space for climbing. You can essentially create a second floor for your cat by building a walkway that she can easily access and giving her lounging and perching spots overhead.
Look around your home for existing surfaces that can be converted for climbing — tops of bookshelves, kitchen cabinets, nooks, windowsills or ledges that you can easily designate for cat use. Clear off the clutter and add apiece of carpet or a yoga mat so kitty won't slip when she jumps on and off. Now, rearrange the furniture as needed to make it easy for your cat to get up and down to her newfound territory.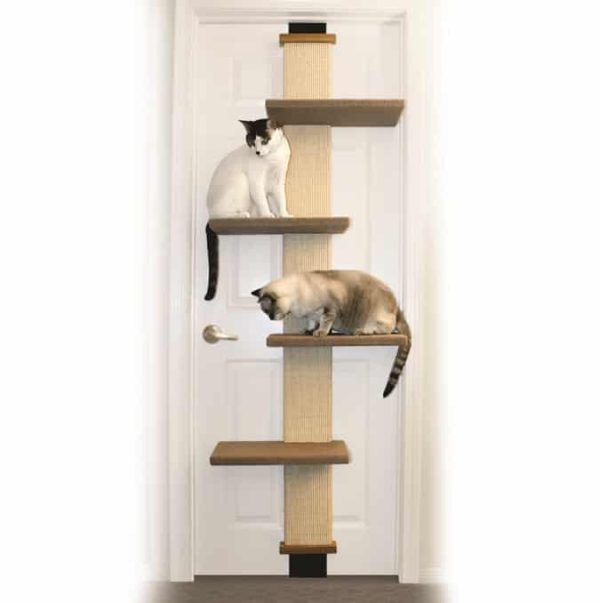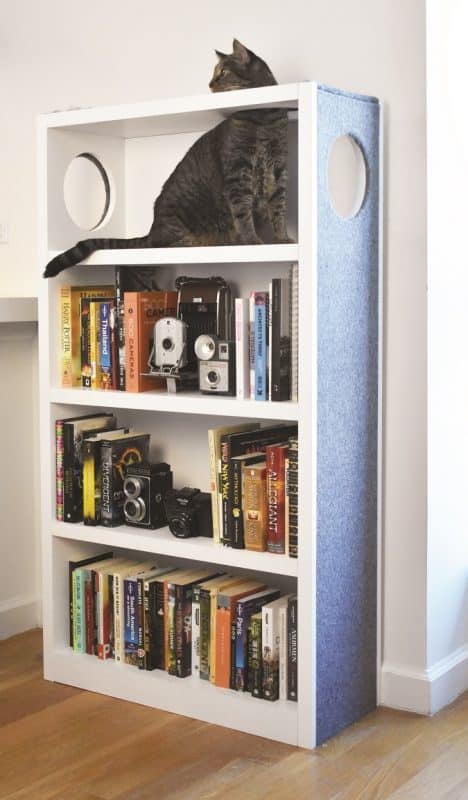 You don't have to add a big, cumbersome cat tree that takes up a lot of room. Look for cat climbers that hang over the back of a door. These are great for maximizing vertical terrain without sacrificing floor space.
Take advantage of unused space
In a small home you have to make the most of every square inch. Look for small spaces that are otherwise unusable for you, like under a table or a chair, where you can create something for your cat. That's the perfect place for a scratcher or a comfy bed.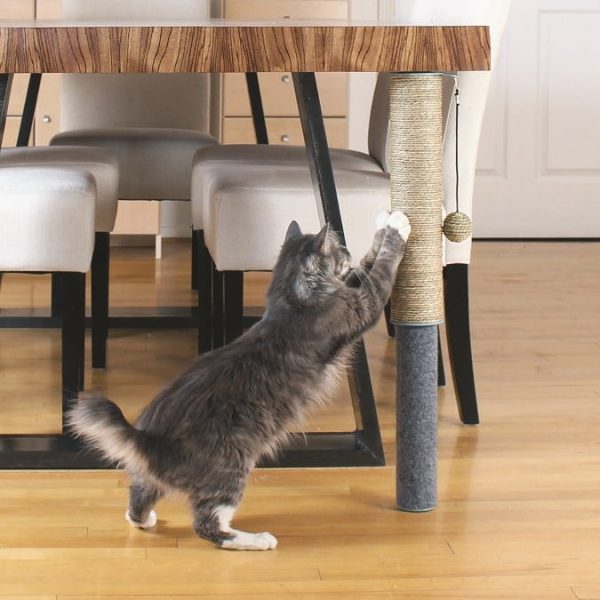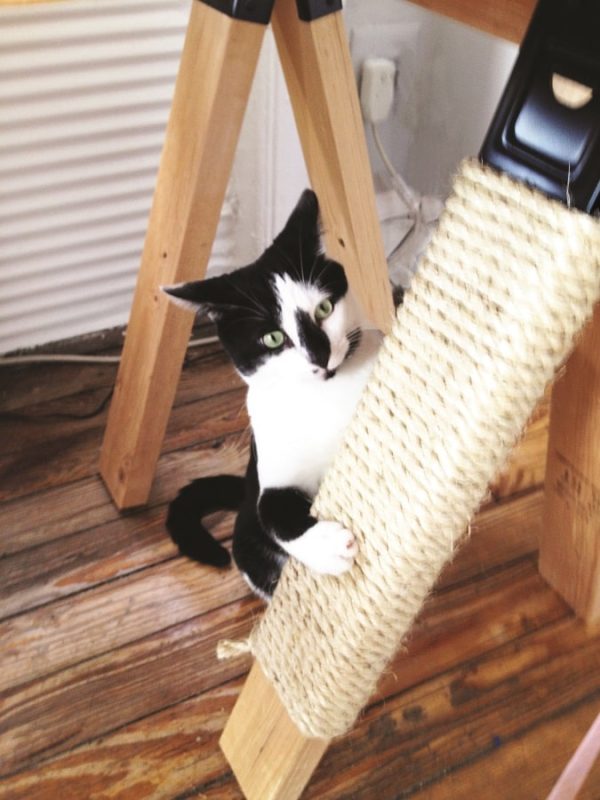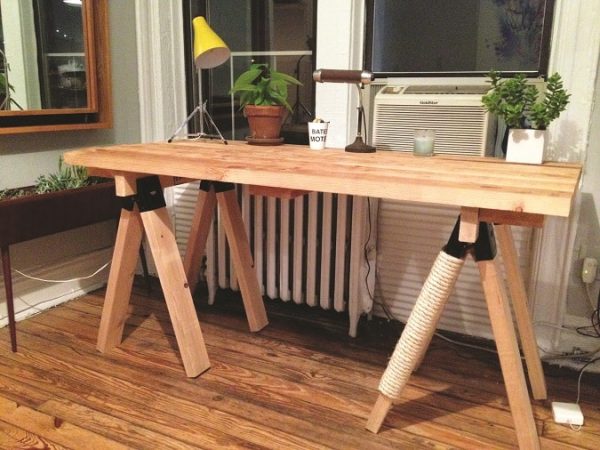 Make it multi-function
Another great way to maximize space is to find items that serve multiple purposes. Look for furniture that integrates cat functions with human functions, like a litter box hider that doubles as a bench or a cat hideaway that's also aside table. How about a climbing shelf that has space for your book collection? Multi-functional designs bring together the best of both worlds.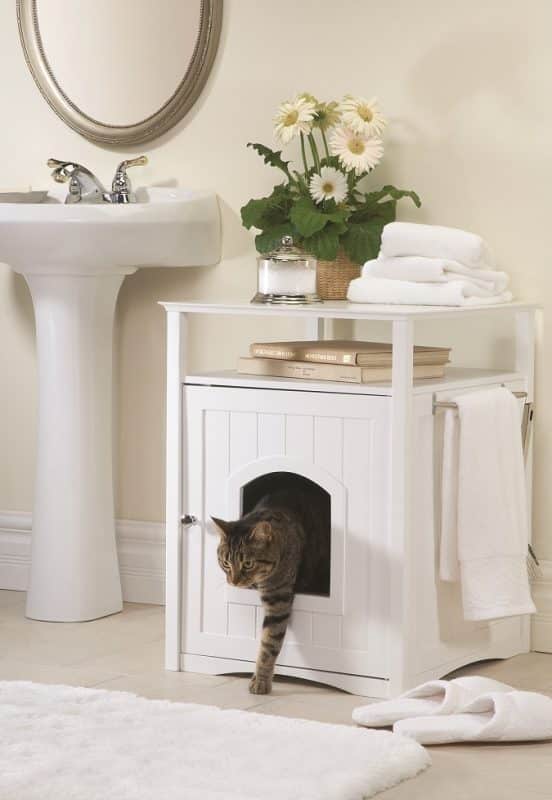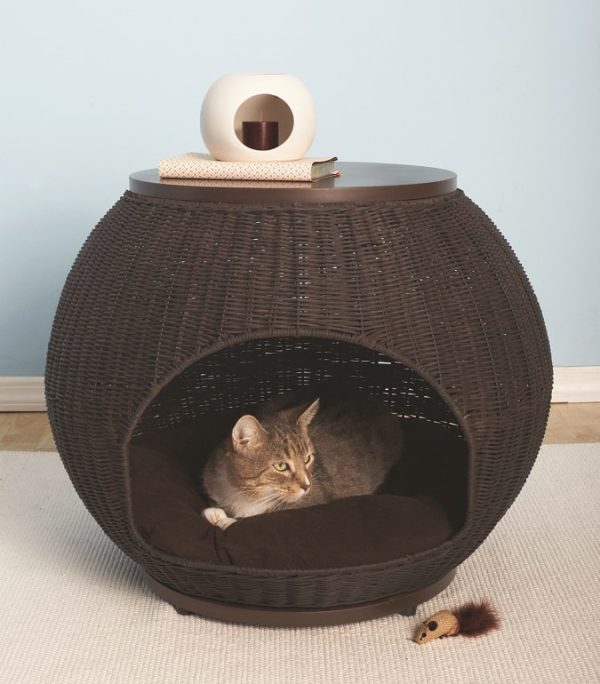 Storage secret
Small homes are often short on storage space so you may not have a place to keep the cat carrier when it's not in use. Instead, keep the carrier out and let your cat use it as a bed. This way the carrier will be a familiar place when it is time to go out plus you won't have to find a spot to stash it.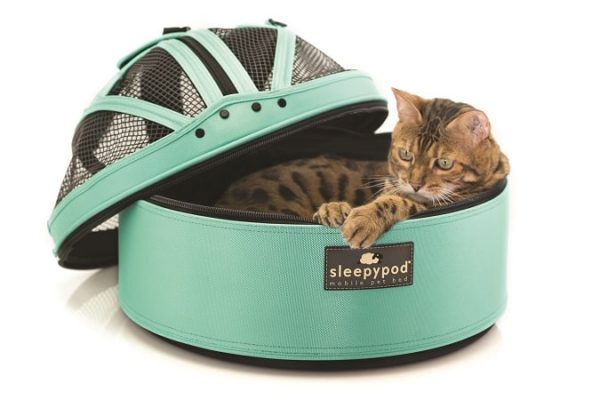 Cat Climber – pioneerpet.com
Hauspanther Scratch Pole – primetimepetz.com
Cat Washroom – merryproducts.com
Igloo Cat Bed – therefinedfeline.com
Sleepypod carrier – sleepypod.com
PurrShelf – purrproducts.com