We all know that we need to clean the waste out of our cats' litter boxes at least once a day, and dump the litter and thoroughly wash the boxes themselves on a regular basis. But no matter how good we are at these chores, accidents happen.Your cat may urinate outside the box because of territorial stress or a urinary tract problem. When you vacuum up cat litter, you're bound to find that delightful aroma in your vac bag or canister.
What can you do to keep these odors under control and keep your cat safe? Here are some of my favorite products for getting rid of that "cat smell."
1. Baking soda
Baking soda is the most popular deodorizer for a reason: It works. Sprinkle a light layer of baking soda in your litter boxes before filling them with litter to add some extra stink-removing power.
If you have a bagless vacuum cleaner, put a couple of teaspoons of baking soda in the canister. If you use bags, put a couple of teaspoons in the bag before inserting it into your vacuum cleaner.
To remove pet odors from rugs, sprinkle baking soda on them and rub it in a little bit with a brush. Wait about an hour and vacuum it up.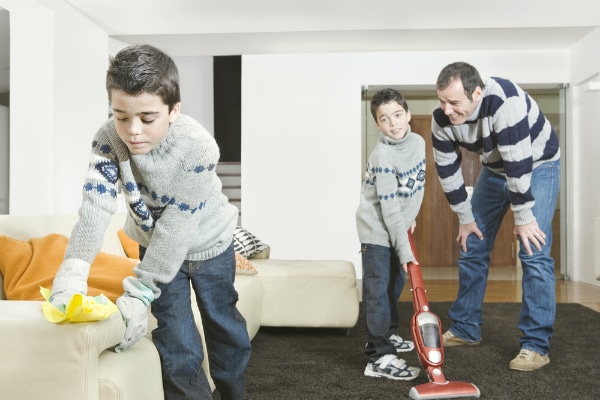 2. White vinegar
White vinegar is another nontoxic way to get urine odor out of furniture or carpets. While bleach can actually enhance the odor of cat urine and aggravate inappropriate marking behavior, a 50-50 mixture of white vinegar and water will remove the urine and the odor that accompanies it.
If you use cloths or rags instead of paper towels to clean up cat stains and odors, soak the dirty cloth in a white-vinegar-and-water mixture for a couple of hours. Rinse it out well before you put it in the laundry for a regular wash.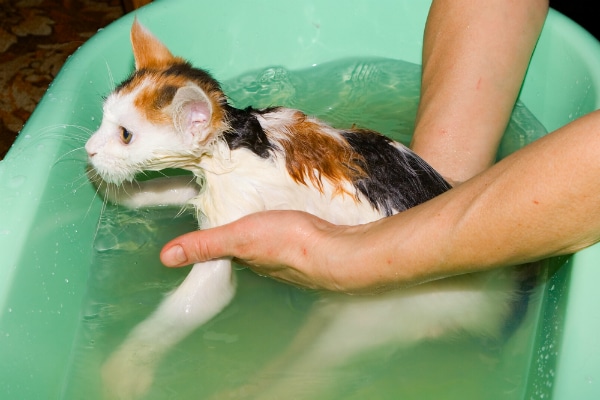 3. Dr. Bronner's soap
This amazing product can be used for just about any kind of household cleaning. Use Dr. Bronner's as laundry detergent and add some baking soda for whitening and deodorizing, and your clothes and bedding will be clean and smell fresh without the scent-enhancing chemicals found in most laundry detergents.
Dr. Bronner's is also a great body wash, shampoo, dish detergent, litter box cleaning soap, and stain cleaner. You could probably even use it to bathe a cat, although I haven't tried bathing my cats (I'd like to keep my limbs and face intact). It can be diluted to about one part soap to three parts water and still remain effective.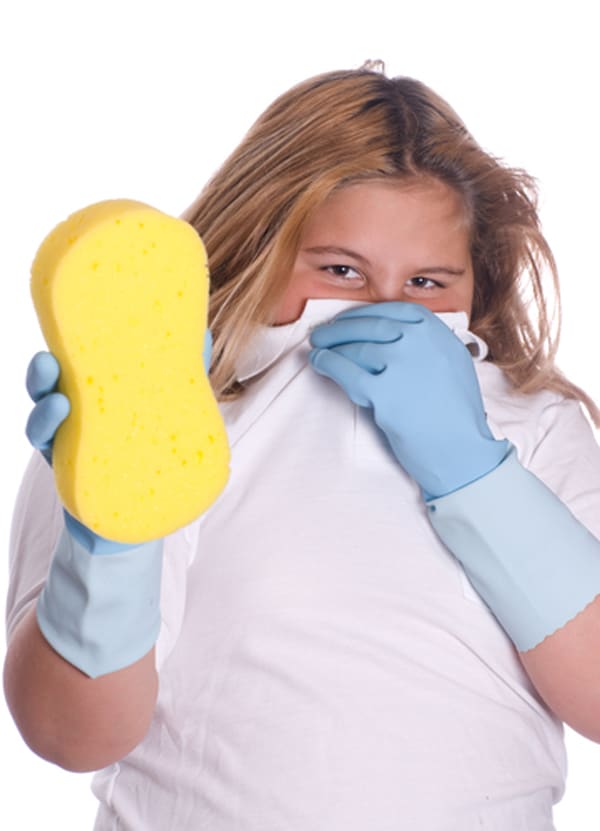 One caution, though: Don't buy the varieties with mint or tea tree oil. The volatile oils in those plants can be off-putting and even toxic to cats. My personal favorite is the almond-scented soap, but it comes in an unscented formula as well. You can find Dr. Bronner's soap at health food stores and online.