I recently moved my cat tree from the living room to the patio so the cats could sit on it to watch the birds in the morning ÔÇô- at least, that's what I told myself. The real reason? The so-called "tree" looks like a cardboard tube covered in old rec-room carpeting. Threads hang from it where Phoenix, my calico girl, got a little too aggressive sharpening her claws.
Luckily, Pete Plumley creates objects that can make me and my cats happy. His says his cat trees are "functional and interesting to [cats] and more fanciful and finished for us, a combination of sculpture and furniture with a curious cat in mind." He built the first tree for his rescue cats Coco and Bebee after a failed cat-tree-shopping expedition four years ago.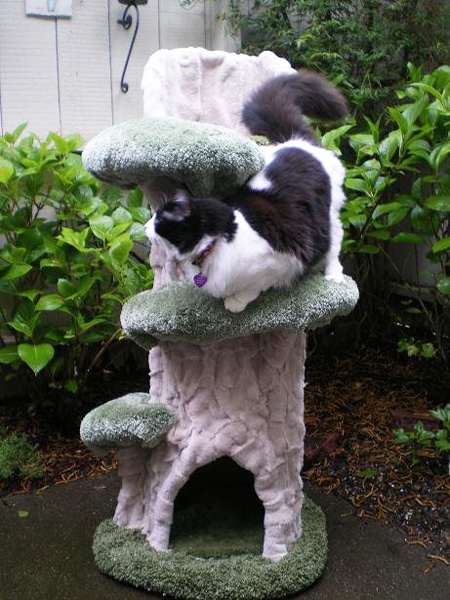 "We were trying to find a cat tree, but it just wasn't going to fit into our d├®cor," he says. "Most cat trees sit over in the corner and really ugly-up the place."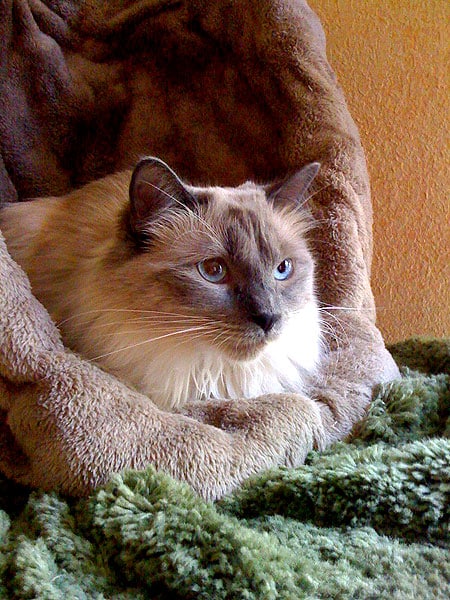 Plumley, who lives in Novato, Calif., is a former set designer for Pee-wee Herman's popular 1980s kids' show Pee-wee's Playhouse — he built the frame for that iconic, red vinyl zigzag door. During his year working on the show in New York City, he got to meet star Paul Reubens (who plays Pee-wee), as well as Mark Mothersbaugh from the kitschy cult band Devo, who did the music.
"I was a lot younger and a lot stupider," he says, laughing. "But all these people would show up, and it just makes you feel like you're really doing something."
He's now freelancing in broadcast media, and he has worked on a number of commercials and music videos for artists such as Billy Idol and country star Monty Lane Allen. At his wife's insistence, he used his skills and imagination to build a cat tree that was practical as well as beautiful.
"They call them cat trees, so why not make it look like a tree?" he says. "It was satisfactory, and the cats liked it. Then the neighbors came by and said, hey, you could probably sell those."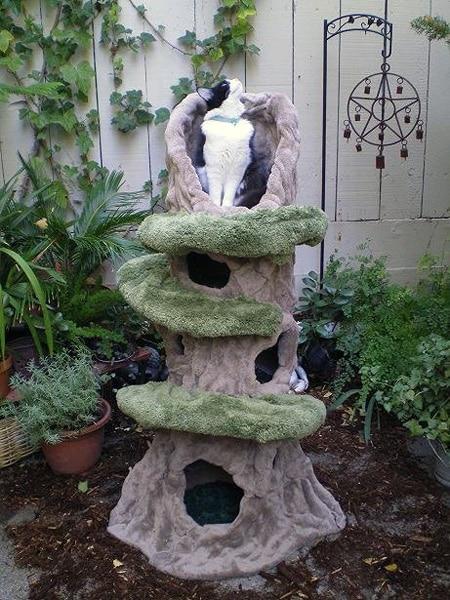 So he checked with a boutique pet store in Novato, and the trees were a hit. At the helm of his one-man operation, A Faerie Wood, he continued constructing trees out of plush materials such as microfiber velour and shag carpeting. Each tree takes four to eight hours to build. The trees are available at several stores in the San Francisco Bay Area -ÔÇô he just added another in the Castro district -ÔÇô and orderable from his website.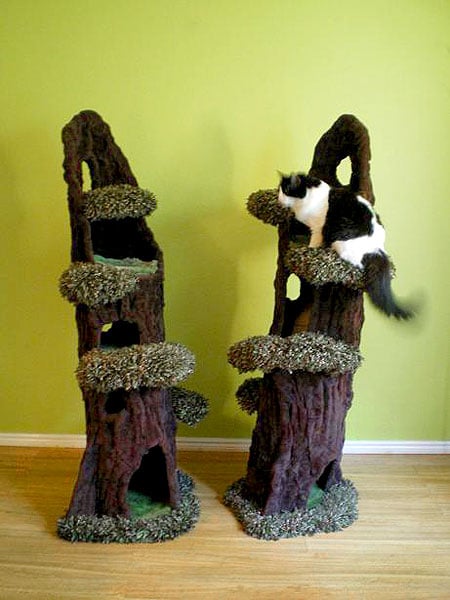 "I actually copyrighted the design," he says. "I don't know if there are any other cat tree designs in the Library of Congress, but I've got one."
To humans, a large part of the trees' appeal is that design, which looks like a mash-up of real life, Dr. Seuss, and Super Mario World. On first encounter, most people react to the trees a lot like cats do: They want to touch the material and interact with the structure. According to Plumley, the appealing design was inspired largely by the children's fantasy classic TV show H.R. Pufnstuf, which was the first to use live-action, life-size puppets, as well as his work on Pee-wee's Playhouse. "I wanted to make something that would approximate that and hold up a cat at the same time," he says. "I find interesting materials to work with, and people appreciate a functional work of art."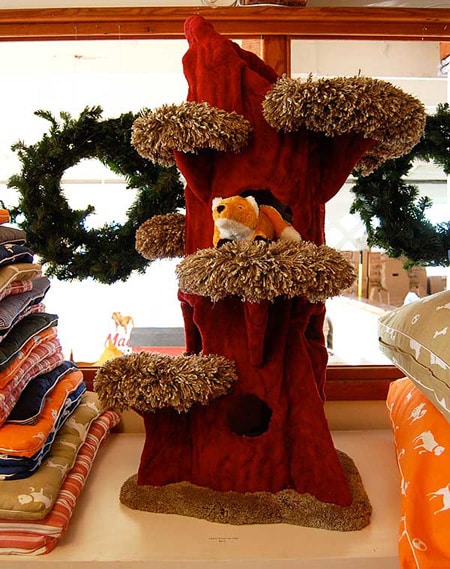 Even better: Cats love them, too. The line of soft, comfortable trees includes multiple sizes, such as one-level "tuffets" as well as four-level, extra-large trees. Plumley custom-designs them so that kitties have options to climb up the outside, lounge on the top, or hide in one of the inner rooms.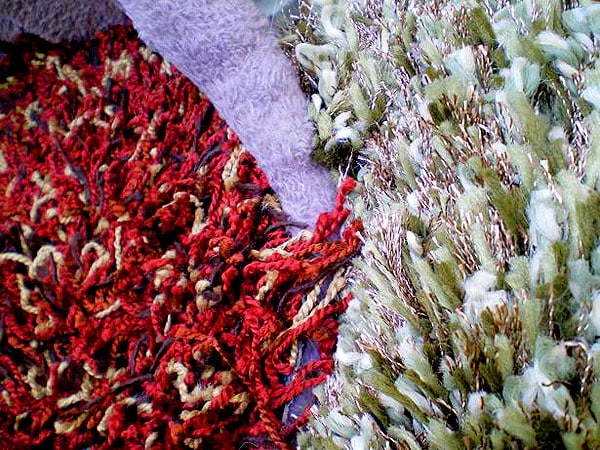 "It just sort of lends itself to an old tree that's rotten at the top, so you get that little scoop," he says. "It's like a tree in the woods where the cats made a home."
His cats — Coco "the model" and Bebee "the queen" — took to the trees immediately. So did one of his customers' kittens; the young cat had slept with the woman every night until she brought the tree home. Trees from A Faerie Wood can serve more than cats. Plumley has heard of people buying them for small dogs and even ferrets, and he's contemplating a design where people can relax on the trees with their feline friends.
They also look great in the living room, where Plumley has four. "It's a whimsical, organic design that you would find in a faerie wood -ÔÇô a mystical magical forest -ÔÇô that would be populated by cats," he says. "It catches your eye and holds it."