I hate wearing plain socks, and you won't find any white ones in my drawer. I have striped socks, black socks that say "Live Fast Die Pretty" in sparkly red letters on them, animal print socks, Halloween socks, and, of course, many, many pairs of cat socks.
Cat fashion may be invading the mall this fall, but just what do you pair with all of those cat skirts, dresses, tees, and sweaters? Get the feline look from head to toe with a stylish pair of tights or socks, which are guaranteed to keep you covered in the cute department.
I have two black cats and love all things black cat anyway, but these adorable kitty tights from Flour Sour Diesel are on a whole 'nother level. I mean, come on!
The flesh colored stockings that evolve into obscenely adorable black cat heads can be paired with shorts or skirts, and worn with boots, heels, or even a fierce flat.
Ankle socks are fun because you can hide them under sneakers or show them off with pointy-toed holographic flats, because why the heck not?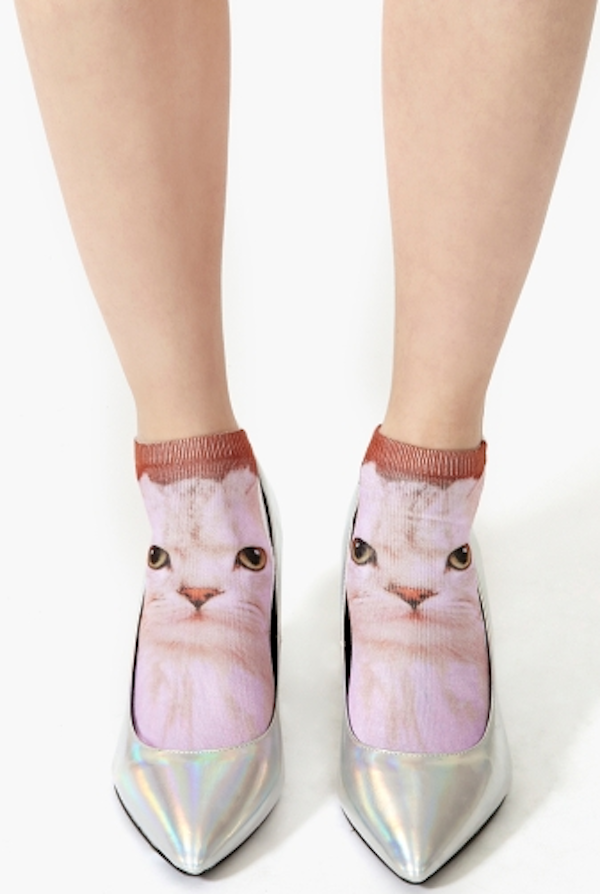 I've been obsessed with these Nasty Gal socks for a while now, because they are pink, feature Persian cats, and represent all that is real and true in the world (or, ya know, because they are hella cute). Plus, with a price tag of only $5, they make it easy to take a cat-fashion risk without breaking the bank.
I don't wear glasses, but with all the time I spend straining my eyes online, I am certain that I will be needing them one day soon. And when that day comes, I only hope that I can rock them as hard as this intellectual feline, who I previously named Francine, when I wrote about her pretty mug appearing on a matching sweater.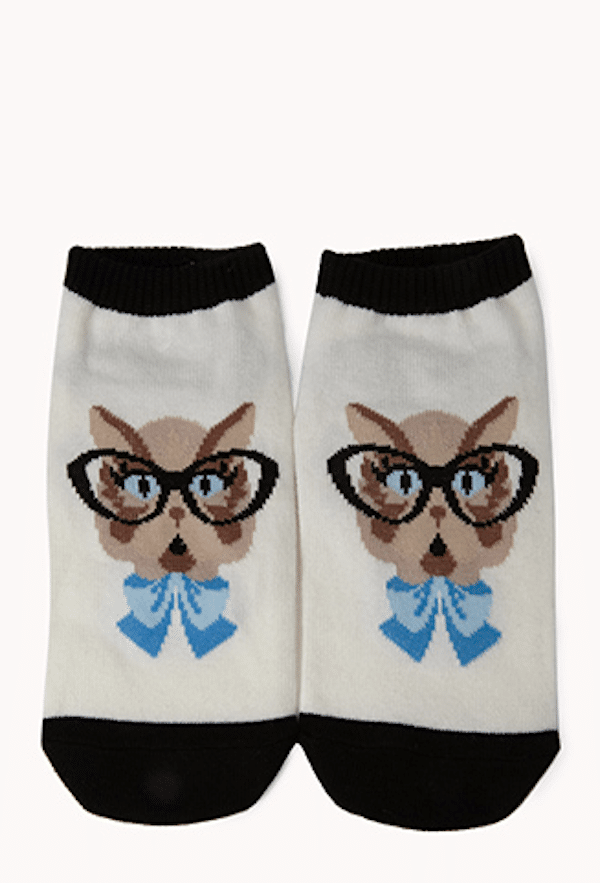 Francine, I wrote, "works at the library, dutifully staffing the reference desk and helping patrons find books on cat history and design. She yells at people who are eating or talking too loudly on their cellphones (my No. 1 library pet peeve, FYI) and by night, helps keep the stacks mouse-free long after everyone else has gone home." So yeah, fancy cat socks. I dig 'em!
People make fun of me (in a nice way) because I'm really pale and basically have some of the whitest legs on the planet, but imagine their surprise when I strut in wearing a pair of these cool kitty tights, featuring a kitten face, along with some super trendy stars.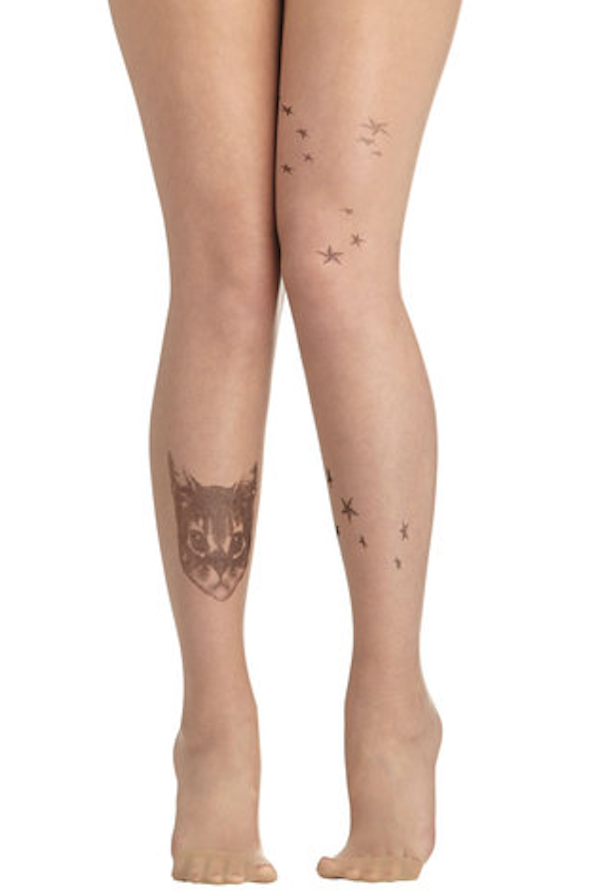 While the reviews on this hosiery are a bit underwhelming, with most saying that you have to be pretty tiny to keep the cat's face from warping, I can still dream of the magical moment I put them on and proclaim, "How you like me-ow?!"
Cat prints are cool. Everyone loves leopard (especially me, because I was born in New Jersey, and I think it's the official state print or something), but when it comes to cat fashion, I love seeing an actual feline face.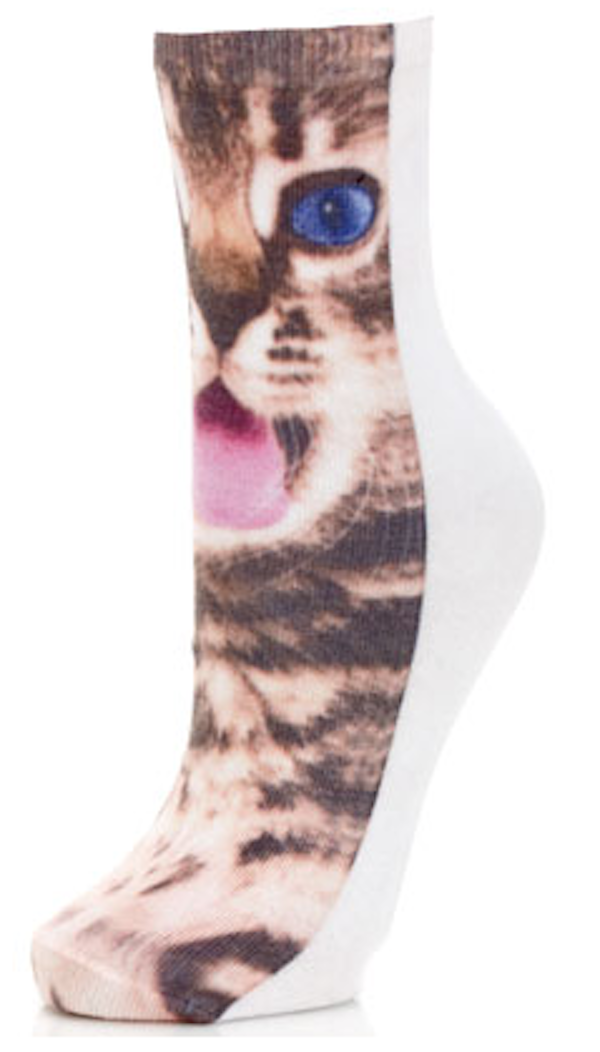 Much like the ankle socks above, I'm also feeling these photographic cat socks from Accessorize. This good kitten gone bad is meowing her little head off, all so you can have something pretty to wear on your feet.
Looking for more cat style? Check these out: