Nothing can replace Wasabi-chan, the tiny kitten from Japan who, after a brutal crow attack, was left with serious injuries that required swaddling in order to be fed with a tube. She seized the collective heart of the Internet when she appeared on the web wrapped snugly in a knitted mushroom costume, the cuteness belying the severity of her condition.
Though Wasabi-chan did steadily gain weight, she ultimately succumbed to her injuries, and died suddenly in August. She did not, however, die without the light of love surrounding her, and even though I personally never knew the little kitten, my heart aches a little whenever her famous mushroom photo pops up somewhere.
So imagine the way my heart reacted when I learned via Catsparella that Jessiepon, who took Wasabi-chan in, is now looking after a new kitten.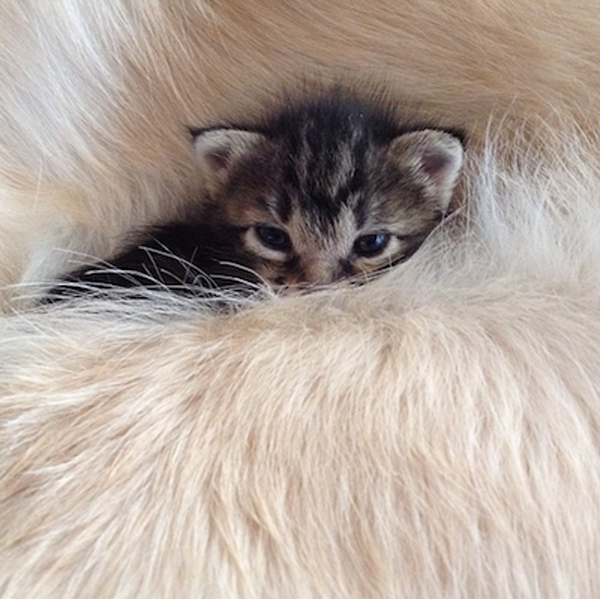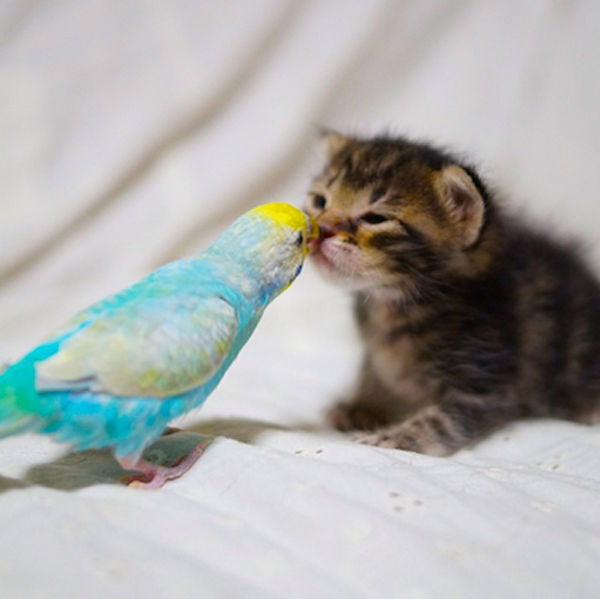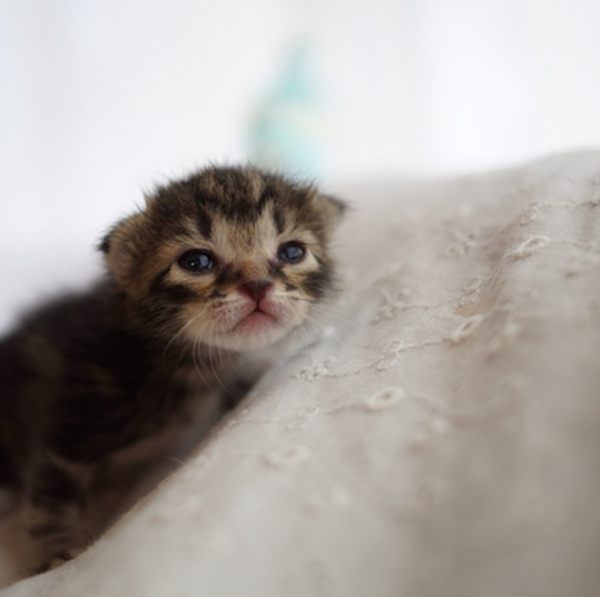 Ichimi is an adorable pint-sized tabby kitten who was rejected by her mother and is now being bottle fed by Jessipon. The new kitten also seems to be helping Ponzu the Golden Retriever heal after the loss of Wasabi-chan, cuddling Ichimi close.
Here's hoping the best for Ichimi and Jessiepon. I know I'm eager to watch the kitten's progress and you can follow her on Instagram.
Via Catsparella
Read more about Wasabi-chan on Catster:
About Liz Acosta: Catster's former Cuteness Correspondent, Liz still manages the site's daily "Awws," only now she also wrangles Catster's social media. That's why she wants you to follow us on Facebook, Twitter, and — her personal favorite — Instagram. See ya there!