Recently, I visited a local animal shelter for the first time. I was inquiring about volunteer opportunities, and dropping off some leftover dog food (after our dog Corona passed on). As I always do, I checked out the cats. My checking-out process didn't last long, even though there were 35 lovely cats in this very well-run shelter. I fell in love with the second cat I met.
Mr. Bates looked like a small Turkish Van (or Turkish Van mix) and like he could have been the brother of my Kieran. Something about his face and his demeanor just melted my heart.
"We think he's pretty old," said the shelter volunteer, and my heart melted even more.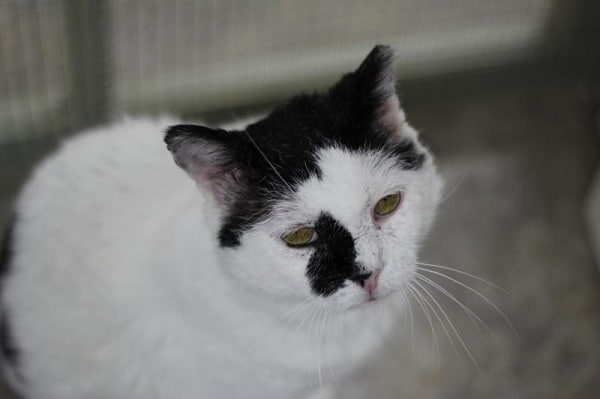 This is a shy and quiet cat, and apparently somewhat stressed by the shelter environment, even though he and several others get the regular run of the place and are not in cages. Mr. Bates came up to me and let me give him love. Apparently, he doesn't come to everyone. He has his own bed in a makeshift closet with a curtain as a door. Another, more domineering cat came up and swatted him in the face when I was giving him attention. Mr. Bates shyly backed away.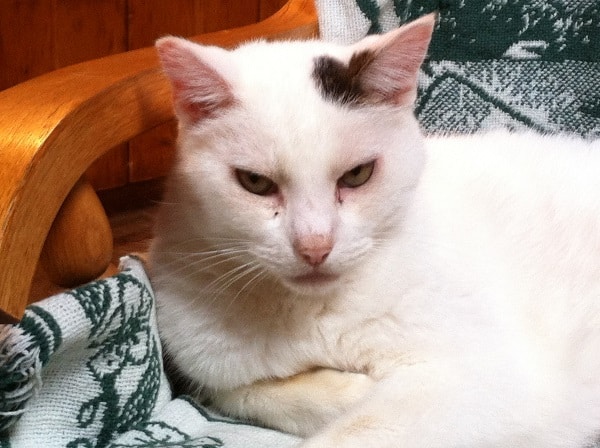 I wanted him in the worst way.
Mr. Bates tolerated being held for a moment, and he felt, to me, very stiff and hard. That's the only way I can describe it. Perhaps he's just either very muscular or possibly arthritic. The cat mother in me wanted badly to take him home.
I cannot take Mr. Bates home at this time. I have six cats at the moment and that is as more, possibly more, than I can handle. My barometer includes whether I have time to give each cat the love they need. There have been days when I am stretched. Financial resources are also a consideration. I don't have the means to add another cat at this time.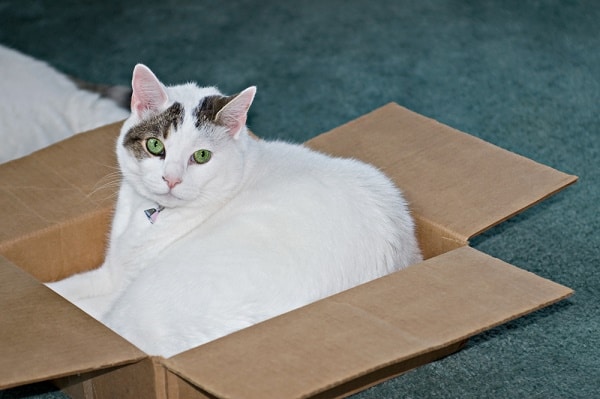 However, Mr. Bates made me think real hard on this issue. If I fell in love with an older cat and adopted him, could I handle the emotional fallout if he didn't have much time left? It made me think about the perceived barriers that we put up that prevent us from adopting an older animal. Here are two of them:
1. Perceived barrier: The cat might not have a lot of time left
This may be true, and it may not be true. We don't really know how much time any being has left. Some of my cats have lived to be 21 (a pet store cat, of all things); some have only lived to be 10. Also, it can really be difficult to pin down just how old a shelter cat is, if there's no history since birth. A cat could look old and actually be younger than he seems. I've had old cats who looked very young. In short, nothing is certain.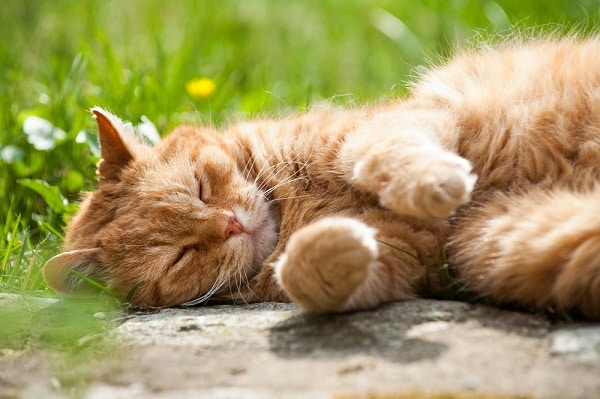 2. Perceived barrier: An older cat may have more medical issues
While it is true that medical ailments have a greater chance of manifesting as we all get older, it's not a given. Similarly, this can work the other way. I have a 10-year-old cat. At the age of four, he began developing sarcomas. He has had three of these removed, and is on a lifetime regimen of anti-cancer supplements. In contrast, our dog Corona passed away at age 17 (almost unheard of, especially for a 50-pound dog). She had stellar blood work throughout her life and her cancer didn't physically become apparent until three months before she passed on.
I'm probably preaching to the choir here, but if you can, please consider adopting an older cat. What greater gift could you give an elder than a happy home for the rest of her life — no matter the length of her remaining life?
I'd love to hear from you. Did you ever adopt a very old cat who (probably) didn't have much time left? Do you still have the cat? If the cat passed on, was it any harder than losing a cat you've had for a long time? Would you adopt an old cat again? What, if anything, was special about the experience? Please tell me in the comments.
More by Catherine Holm:
About Catherine Holm: Told that she is funny but doesn't know it, accused of being an unintentional con artist by her husband, quiet, with frequent unannounced bursts into dancing liveliness, Cat Holm loves writing about, working for, and living with cats. She is the author of The Great Purr (cat fantasy novel out June 1), the cat-themed memoir Driving with Cats: Ours for a Short Time, the creator of Ann Catanzaro cat fantasy story gift books, and the author of two short story collections. She loves to dance, be outside whenever possible, read, play with cats, make music, do and teach yoga, and write. Cat lives in the woods, which she loves as much as really dark chocolate, and gets regular inspiration shots along with her double espresso shots from the city.