What could a cat possibly love more than a box? How about a box filled with toys, treats, and other goodies that arrives once a month? KitNipBox is exactly that, and the monthly subscription service will give one Catster kitty a box of her own as this week's Friday Freebie! (We're also giving away three via online scavenger hunt — read the details about that here.)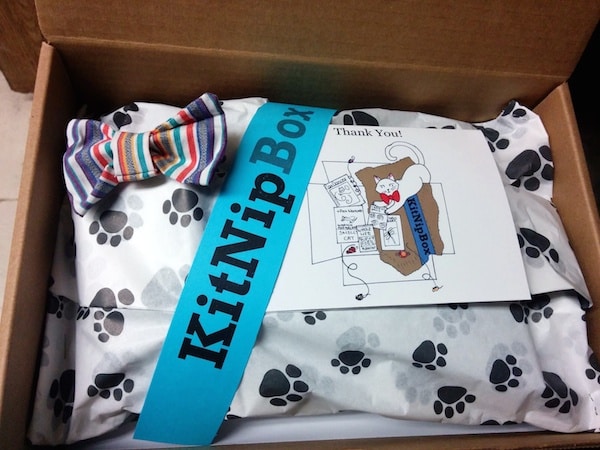 The KitNipBox includes:
Stylish cat bowtie by Business Catual, a Portland company that uses recycled fabrics in its handmade bowties and donates nine percent of profits to no-kill animal welfare organizations.

Crochet mouse by a Virginia artisan who uses recycled yarn for her creations and donates a portion of them to animal welfare organizations.

Bag of Benny Bully's cat treats, made from pure beef livers hand-selected from government-inspected meat sections.

Colorful collection of handmade catnip pillow toys by an artisan in Maine, who puts soft filling and more than a tablespoon of USDA-certified-organic dried catnip into each toy.

Bag of Greenies Dental Treats, made with natural ingredients in a unique shape, which scrapes away tartar and supports fresh breath.

Cat Charmer toy with wand, which leads to hours of aerobic exercise and fun.

Two-pack of Spunkeez, colorful mice toys with bells for hunting and playing.

The box itself!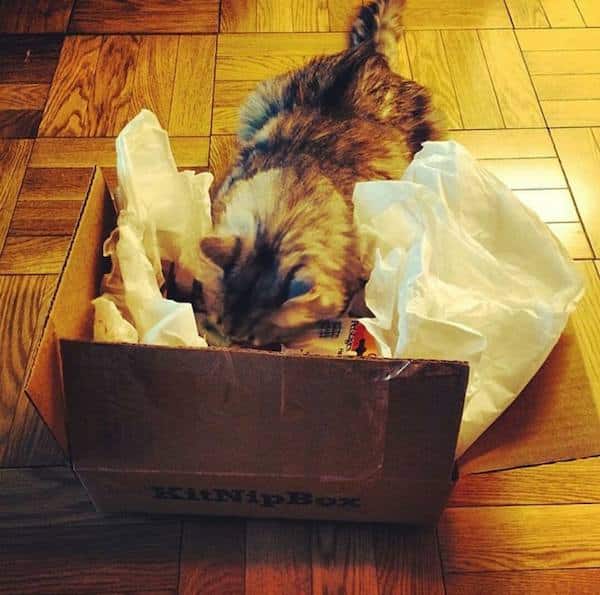 KitNipBox has three levels of subscriptions, all with shipping included: the $9 Starter (one to two goodies with a value of at least $15), the $19 Happy Cat (five or more with a value of at least $30), and the $29 Multi-Cat (seven or more with a value of at least $40).
In addition to the free box one Catster kitty will get, the company has offered to give those who do not win 15 percent off their first Happy Cat or Multi-Cat box! Just enter FRIDAY15 when providing your billing info.
For a chance to win the KitNipBox, follow the directions below.
How to Enter
Create a Disqus account, if you haven't already, and include a valid email. It takes just a minute and allows you to better participate in Catster's community of people who are passionate about cats. If you already have a Disqus account, check it to ensure the account includes a valid email.
Comment below using your Disqus account, telling us about your cat and their love of boxes. Bonus points for photos! Our favorite photo/comment wins. You must be a resident of the continental U.S. to score this prize.
Check your email for a "You've Won!" message from us after noon PST on Thursday, June 19. We'll give the winner two days to respond before moving on to our next favorite.
Good luck!
Learn more about your cat with Catster: