Photos of my pets hang throughout our home. In fact, images of Dolly and Spot far outnumber any other kind of artwork on display. And I'm always looking for new ways to show off their smiling faces. This week's Friday Freebie from Rebecca Fischer fits the bill.
The Colorado artist makes fun and colorful portraits of pets under the name of Beccavision. Her work, which Liz Acosta wrote about last year, uses unconventional techniques, shapes, and hues to create a funky, full-of-life rendering. She works from a photo and uses art marker — think fancy markers for artists, not kids — as her medium.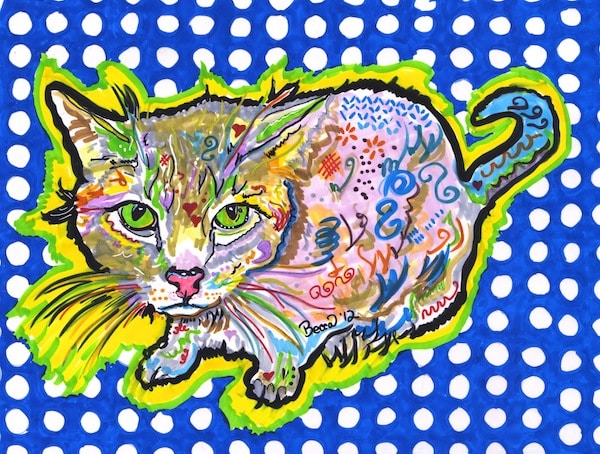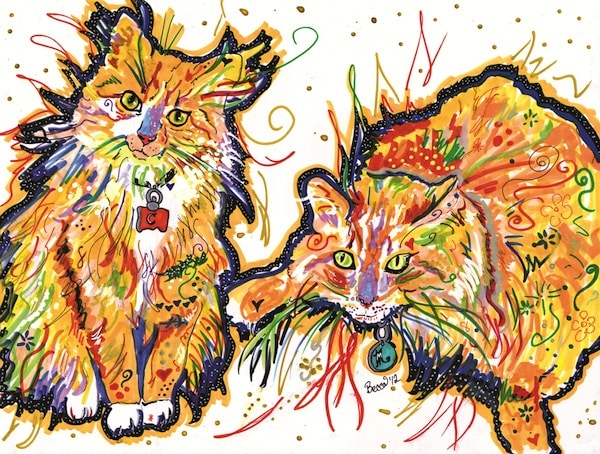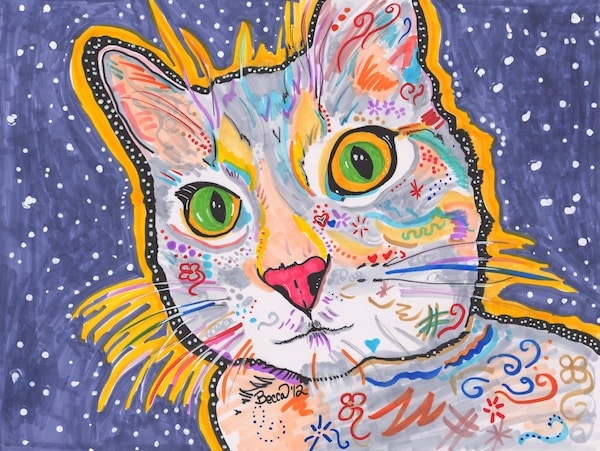 Fischer has generously offered to create a custom portrait for one very lucky Catster reader. The piece, measuring 16 by 20 inches at a value of $275, will arrive matted and ready to frame. If you simply must see your beloved kitty in a bigger portrait, she will put the value toward a larger 24-by-36-inch piece, which regularly costs $325. Fischer also will include a print of the original.
To enter, show us the photo you would like to see in Beccavision and tell us a little about your cat. Also, per usual, please follow the instructions below — to the letter. Over the past few weeks, we've had more than a few readers not include a valid email on their Disqus account or simply not respond to our email after they've won. Check your spam folders!
Also, if you would like to win a custom Beccavision portrait of a canine family member, enter over on Dogster.
HOW TO WIN
Would you like the chance to win a Beccavision custom pet portrait? If so, please do the following:
Create a Disqus account, if you haven't already, and include a valid email. It takes just a minute and allows you to better participate in Catster's community of people who are passionate about cats. If you already have a Disqus account, check it to ensure the account includes a valid email.
Comment below using your Disqus account, post the photo you want used to create the portrait, and tell us a little about your cat. Our favorite comment wins! Note: You must be a U.S. resident to win.
Check your email for a "You've Won!" message from us after noon PST on Wednesday, April 3. We'll give the winner two days to respond before moving on to our next favorite comment.
If you don't score the Beccavision, not to worry: You still have plenty of opportunities to win other great prizes — every Friday, in fact! You also can commission a portrait through the Beccavision website.