Psychology Today has identified eight key elements of highly effective speech — and believe it or not, only one of them involves words. All others are nonverbal cues such as eye contact, facial expression, disposition, and "expressive hand and body gestures."
Hmmm. Body gestures. No words. Yes! By this rationale, cats are master communicators — we humans just need to learn how to understand what they're "saying."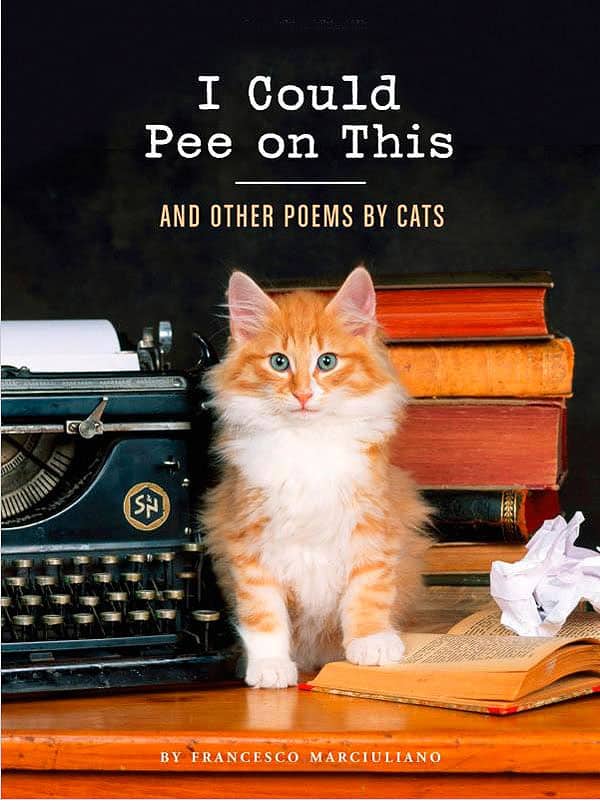 Lucky for us, Francesco Marciuliano has assembled the virtual Rosetta Stone for translating cats' body gestures and other actions into language. It's called, fittingly, I Could Pee on This. It's a collection of poetry by cats from around the world — how they wrote it down without opposable thumbs we'll never know, but its verse is so convincing we'll give Marciuliano the benefit of the doubt.
And lucky for you, we have two copies of the 111-page volume published by Chronicle Books that we're giving away.
Marciuliano was thorough in collecting works on multiple feline points of view. The book has sections on Family, Work, Play, and Existence.
"Through the power of poetry and a publishing contract, cats everywhere can fully welcome people into their hearts, minds and souls," Marciuliano writes in the introduction. "[B]y the time you've finished reading this poetry anthology, you'll not only completely understand everything your cat thinks and does but even applaud him for it. Maybe give him a medal. Or throw him a parade in your hallway."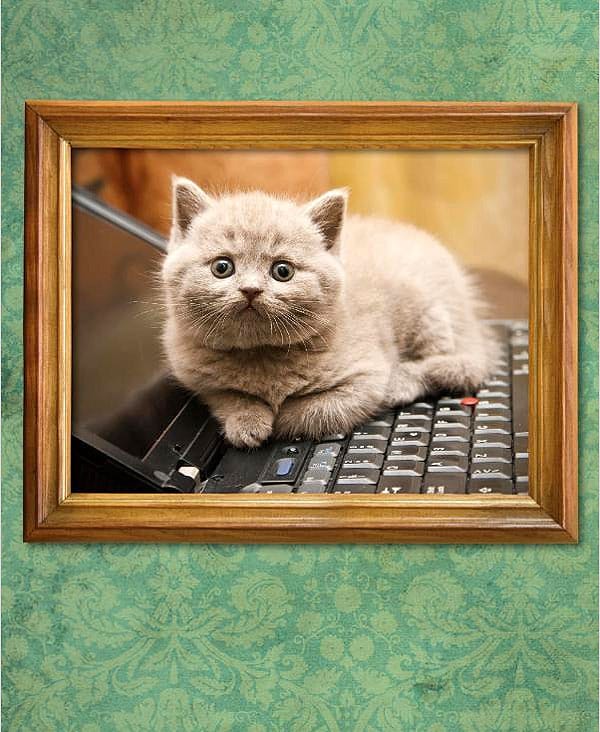 The title work, "I Could Pee on This," suggests that a cat peeing on something is a reminder of her presence.
Her new sweater doesn't smell of me
I could pee on that
Or maybe it's revenge.
Her new boyfriend just pushed
my head away
I could pee on him
It then gives a warning: Discount your cat, however, at your own peril.
She's ignoring me ignoring her
I could pee everywhere
In "Forever," a cat explains the often-contradictory nature of feline existence.
I could lie by your side for the rest
of our lives
I think I'll walk away right now
I could let you pet me for
a hundred years
I think we need some time apart
I could be kissed a thousand
thousand times
I think I'm needed somewhere else
I could sit on your lap forever
I said I could sit on your lap forever
Don't you even think of trying to get up
Well, you should have gone
to the bathroom beforehand
Because forever is a very, very long time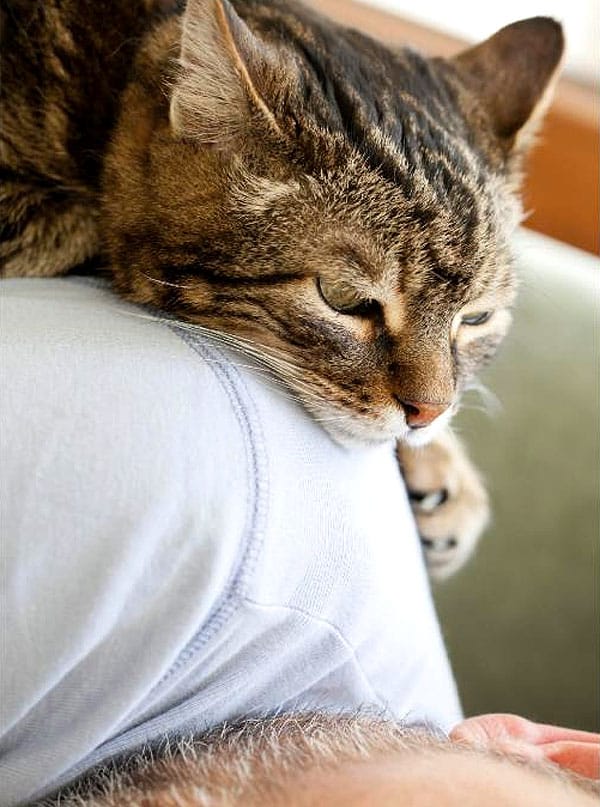 In some works, it's clear that cats' gestures are aimed at exposing the folly of human existence. "That Top Shelf" reads, in part:
I missed that top shelf by a good six feet
And now everything is on the floor
And I'm left wondering
Why people even bother buying china
If it breaks so easily
The only thing we can add to that is and emphatic, "Word!"
HOW TO ENTER
Have your cat dictate a short poem to you and leave it in the comments section of this post. We stress "short" for this contest — limericks and haikus are encouraged. We'll choose our two favorites from what's posted and contact them by e-mail.
All entries must be received by Monday, Dec. 10, at noon PST. Entried from all countries are welcome.
To be eligible for the prize, use your Disqus account to comment below. Creating a profile and avatar takes just a minute, and it is a great way to participate in Catster's community of people who are passionate about cats. (And note that if your Disqus account doesn't contain a valid e-mail address, you can't win because we can't contact you. Boo! So please check your account.) We'll notify the winner by e-mail, and you have two days to respond. If we don't hear from you we'll pick someone else.
Good luck, everyone!