If I could go back in time and talk to 13-year-old me as she sat cross-legged feeding a tiny, half-dead kitten some milk in an attempt to save her life, I'd tell her a couple of things. First, I'd say, "You're a lot stronger than you know. Even so, don't be afraid to ask for help." The second thing I'd say is, "You have no idea how many awesome things are going to come your way — and almost all of them are because of what you're doing at this very minute."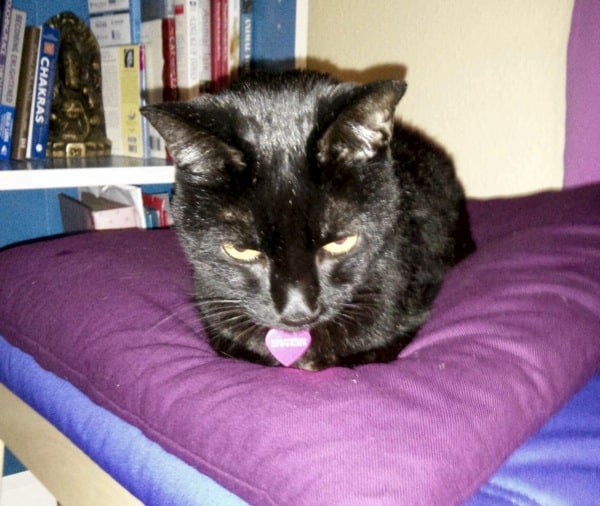 Even as an adult I didn't fully realize how amazing my cat-loving life had become until I sat down to think about where I was and where I am now. My urge to learn and teach about cats has taken me to some crazy-cool, and totally unexpected, adventures. Here are a few of them.
1. A whirlwind cross-country trip
Three or four years ago, back when Catster was first starting to expand its staff, I was privileged to have the opportunity to interview for a position there. The day itself was pretty much a blur: I flew out of Maine in the morning, landed in San Francisco in the afternoon, got back on a plane that evening and touched down in Maine some time in the wee hours of the next morning. And then I went back to work at my regular job after a few hours of sleep.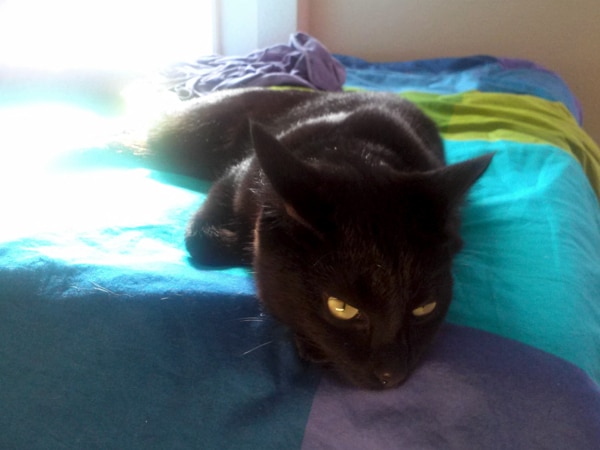 I never imagined that I'd make a 6,000-mile round trip — in less than 24 hours — for the sake of a chance at a full-time job with an office full of people who are just as passionate about cats (and dogs) as I am.
I didn't get hired for the position, but I'm incredibly grateful that I had the chance to take a crazy adventure in my search for a cat-centered life.
2. An operating room
A couple of years ago, as I was talking to my vet about the leg amputation we had just scheduled for my cat, Kissy, my inner nerd started clamoring to ask a question. My inner shy kid tried to convince me not to ask it, but nerdiness won the day. "Is there any chance I could watch the surgery?" I asked.
I quickly added, "I understand if that wouldn't be comfortable, and I won't be the least bit offended if you say no."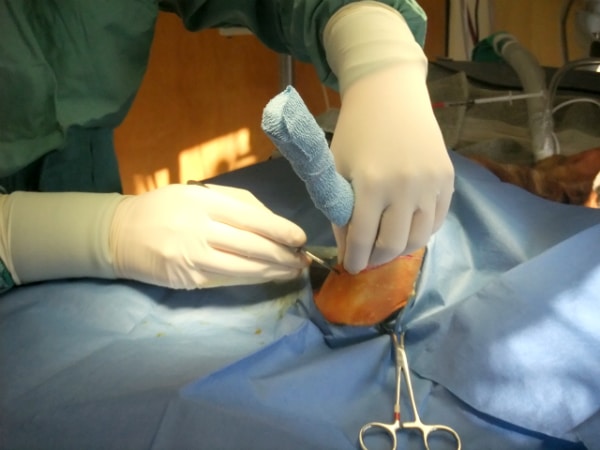 She looked at me and said, "I'm fine with it, but I'm going to have to ask my boss if it's okay — they may have some concerns about liability."
About a week later, I was standing at the foot of the operating table, taking photos and asking questions. My vet described what she was doing and showed me the relevant anatomy … oh my God, it was a geek's dream come true!
3. A … call center?
When I moved to Seattle, I said to the universe, "I don't care what kind of job I get, as long as it's about cats." I had no idea how my request was going to be answered.
About a month and a half after I arrived, a pretty well-known pet-centered company — one whom a number of my friends knew and recommended enthusiastically as a great employer — held a job fair, looking for customer service and sales staff. As soon as I set foot in the building, I had a good feeling about the place. My interview only made me feel better. My intuition was giving me all sorts of thumbs-up signals, and a couple of weeks later when I got an offer from them, I accepted it in a heartbeat.
So, what do you think this experienced communications and marketing pro, this web diva and blogging expert, is doing and loving so much? Working in a call center!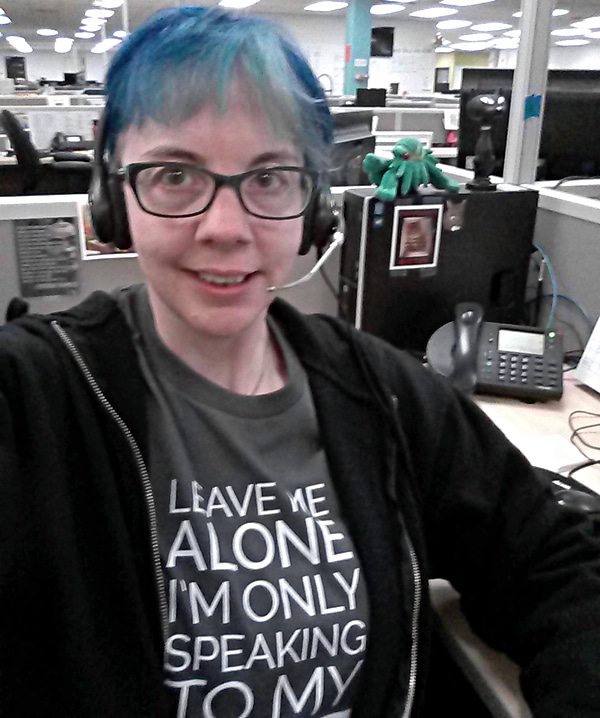 I never in a million years thought I would be spending all day on the phone talking to customers, and I never in a billion years thought that I'd like that kind of work. But my co-workers are the most amazing bunch of people I've met: They're smart, ambitious, passionate, and driven to help pets and the people who love them. The company itself actually acts on the values it espouses — a rare and beautiful thing these days — and treats its customers and employees with the respect they deserve.
Don't get me wrong: I'm eagerly awaiting an opportunity to use my hard-won professional skills again, and I'm glad to say there are a lot of great opportunities for growth at this company.
Meanwhile, I'm happy to come home after a long, busy day and snuggle up with my cats for a relaxing evening.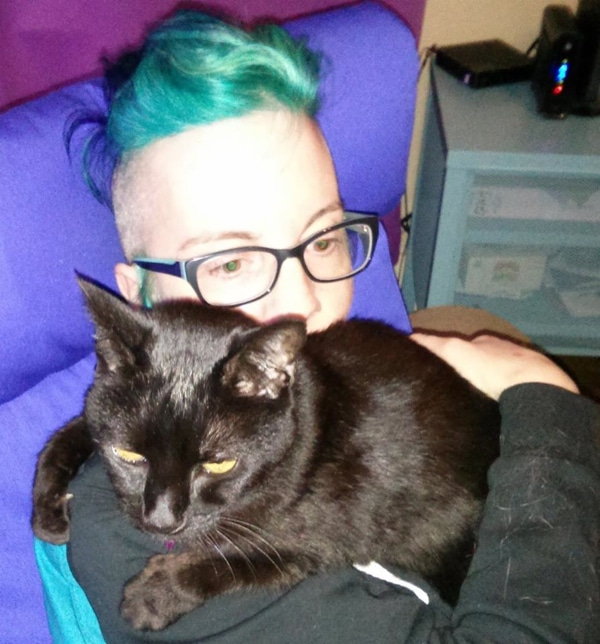 (On a non-cat-related note: Until you've worked in a call center, you have no idea how much intelligence, interpersonal communication and problem-solving skills — and training — are required to do the job well. I'm grateful that the vast majority of people who call my employer are happy, but many other call center workers are not as fortunate. Please be kind even if you're frustrated: We really do want to help you! Also, it totally makes our day when you say "thanks" or share some kind words about us with our colleagues or supervisors.)
Has your love for cats taken you to places you never expected? Tell us about it in the comments.
Learn more about your cat with Catster:
About JaneA Kelley: Punk-rock cat mom, science nerd, animal shelter volunteer and all-around geek with a passion for bad puns, intelligent conversation, and role-play adventure games. She gratefully and gracefully accepts her status as chief cat slave for her family of feline bloggers, who have been writing their award-winning cat advice blog, Paws and Effect, since 2003.