Who doesn't love a good cat café? Especially one that opens in a city near you. Cool Beans Café opened up recently a few cities away from me in Gastonia, North Carolina.
The opening made all of our local media here in Charlotte. I immediately reached out to the owners, Julianna Coon (pictured on left) and Sue Ann Robb (right), to get the scoop.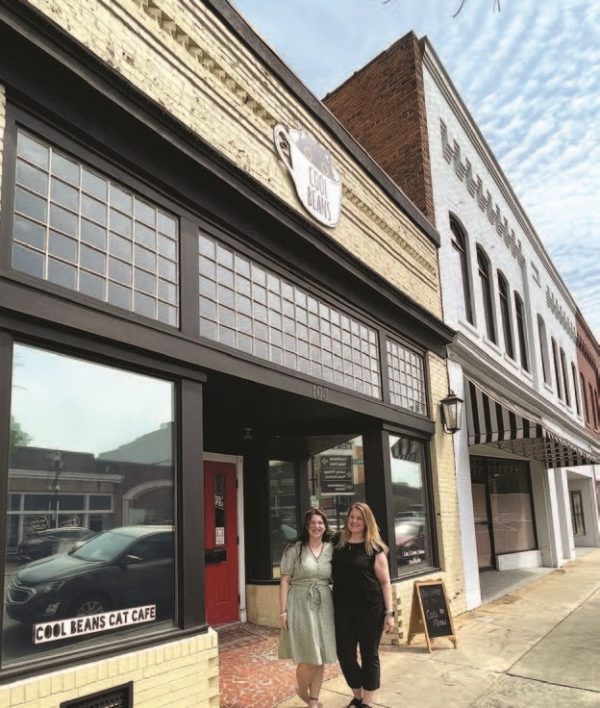 "Julianna (who is my daughter) and I were sitting in front of a small coffee shop one evening," explains Sue Ann. "She is 22 and had been through college but wasn't sure what she'd like to do. She said, 'When I'm older, I'd like to own a small coffee place and sell used books.'"
When a former landlord asked Sue Ann if she had any interest in a small spot he had purchased, "I thought that it would be perfect for what she wanted to do, but we needed a niche. My fiancé and I have four cats and are 'cat people,' and the thought came to me one night. So, it kind of took off from that!"
Juli has previous barista experience, which is something she enjoys. Sue Ann also loves coffee, but her big love is for cats. She and her fiancé, Ben, live with cats Burt, Newton, Cat Von D and Flakey. "They're all older cats set in their ways, at least until Flakey came along. She's a terror. Julianna has Booger and Mr. Butters, who are teenage cats. She also has Mama, the old wandering cat that doesn't care for people."
The Cool Beans Café offers coffees, frappes and baked goods (cookies, bars, brownies) from local bakery Let's Get Baked. And the cats? "Our rescue cats come from NC Paws Rescue," says Sue Ann, "a small cat rescue from Hickory, North Carolina."
Serve up some more Cool Beans Café @coolbeansgastonia on both Facebook and Instagram.