My best friend died four years ago.
She was small in stature, but what she lacked in height, she made up in sass and attitude. Despite being little and pudgy, she was a force to be reckoned with; half-Chihuahua, half-Dachshund, my dog Poochy resembled a Lab puppy who never really grew up.
We spent all of our days together as far back as I can remember, considering my parents adopted her shortly before my being born.
My earliest memory is starting a Saturday morning with a bowl of Cocoa Puffs (which I firmly believed to be human kibble), which I ate on the floor with no hands in an act of solidarity with Poochy.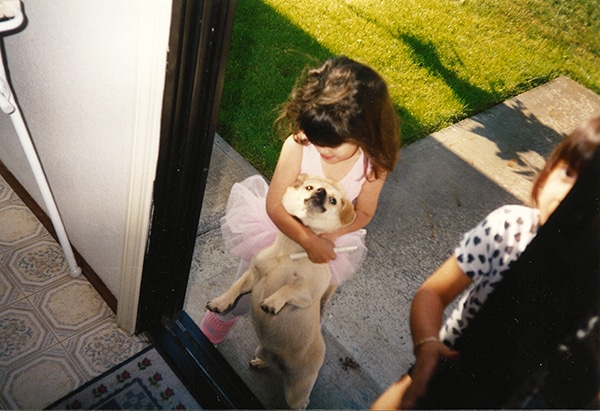 Despite being separated by a glass sliding door, I made sure that this is how we started our day. I was six or seven years old, and I loved my dog so much that I wanted to become one.
The rest of our time was spent riding my bike, with Poochy following dutifully behind me. We camped in a neighborhood park, climbed trees, and occasionally she would let me dress her up as a princess as I towed her around in my red wagon.
It was us against the world, myself being a gangly, too-skinny kid with a bowl cut, and she a short, slightly overweight mutt.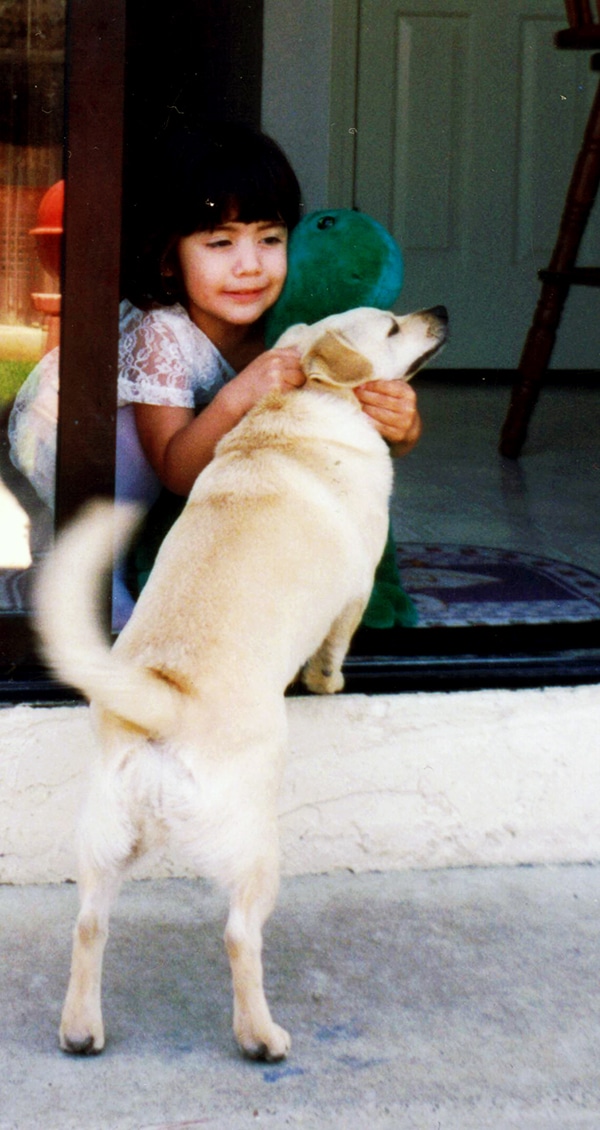 However, with my love for dogs came an undeniable hatred for cats. I was bitten at least three times as a kid and scratched on multiple occasions. I never had the opportunity to understand the behavior of cats because nobody I knew had any. To me, they were unreadable and unfriendly. As a little girl, the only truth I firmly believed was that all dogs go to heaven.
My attitude toward cats held even as I matured into a teenager. I still hated them, and maybe a little more since volunteering at a shelter and being attacked while walking through the "cat room." This was literally a room filled with feral cats, and the incident resulted in a trip to the hospital for some precautionary shots.
I eventually stopped riding my bicycle with Poochy. Instead I opted for my parent's 2000 Dodge Caravan. Poochy rode passenger, and we listened to Nirvana CDs stolen from an older cousin. We got drive-thru Taco Bell and cruised the outskirts of my tiny, agricultural hometown. I shared my deepest secrets with her — things like my desire to move away to New York and become a writer.
I told her not to worry about college, that I would be back after the first year to take her away with me.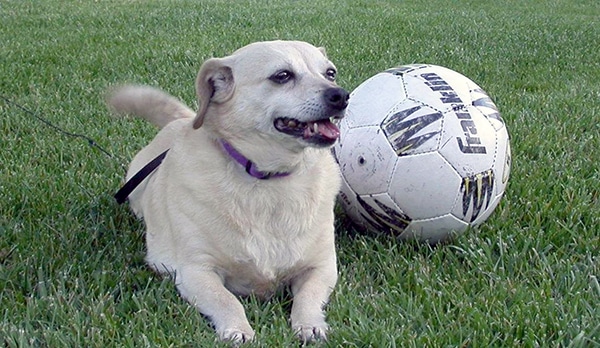 By this time she was older, less active, but we stayed together all the time despite her slower pace. She needed more naps, and began to lose her sight. I didn't become concerned until accidents began to happen. Then came two strokes.
When she finally passed she was 19 years old. It was the summer of 2009, before I started college. I knew it was coming, but that did not make it any easier.
After some time I longed for a pet again, but living in a tiny apartment in San Francisco's Sunset District with five other girls did not seem like the most ideal situation. So I waited until I found a better place. That's when I adopted Roger.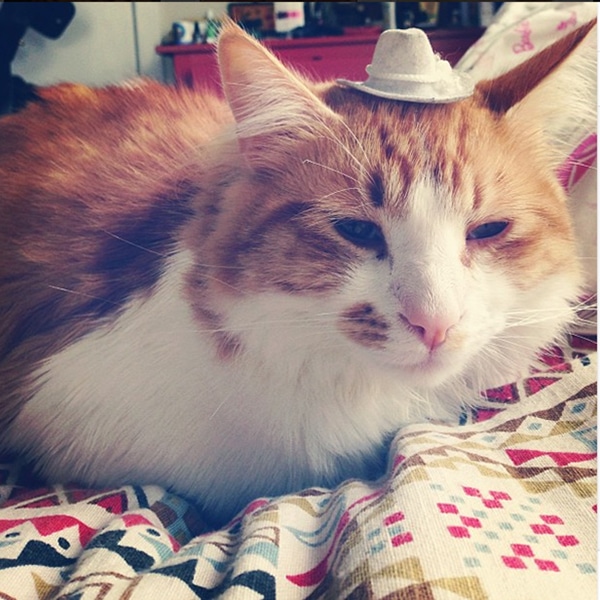 In a seemingly random string of events, I found myself agreeing to go to the San Francisco SPCA to adopt a cat with my roommates. I was worried, because I had always had problems with cats. They seemed rude and unloving. But both of my comrades swore that I just needed to get to know a cat before I wrote them off.
"Don't think about it too much, we're going to find the coolest cat who is going to change your world," they said as we scanned the various online profiles of potential kitty friends.
Despite my doubts, I knew I wanted a pet and had to put an end to my ridiculous favor toward dogs. I missed that unconditional love — and there were so many cats in need of home.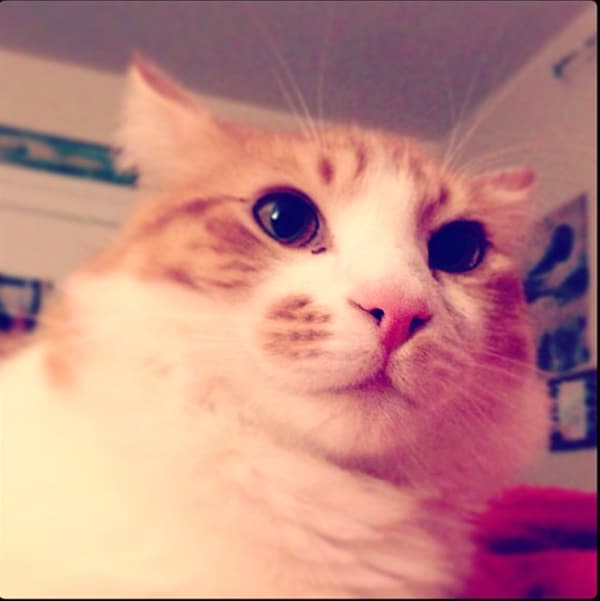 That's when I met a six-month-old ginger Maine Coon mix with a bad case of pink eye. He purred when I held him, and despite the goo leaking from his right eye socket, I knew I had to have him.
Instantly my motherly instincts kicked in, and I was up in arms with excitement in getting this kitten (who we later agreed to name Roger) comfortable and settled in ÔÇô- a feeling I had only ever experienced with Poochy. In that moment of adopting Roger, all my resentments I had about cats had gone out the door.
Although the next few days were rough — poop in the hallway, and a multitude of scratches across my arms — my love for Roger only grew stronger.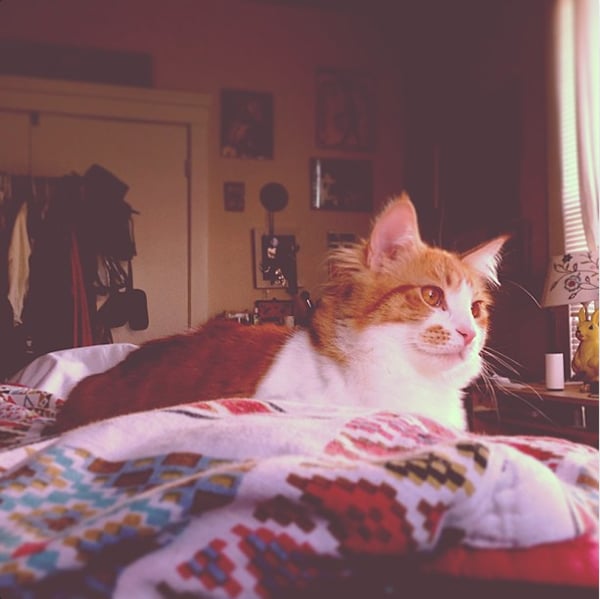 There was odd cat behavior I had never experienced, which I had to get used to: the "hunting" in the middle of the night while I'm fast asleep (of course at that point I am the thing being hunted) as well as the chewing of small holes in every knit sweater I own.
Roger can also be temperamental, a bed hog, and downright disgusting when it comes to his appetite for eating everything and anything on the floor.
<p">Yet these quirks have become endearing, and they eventually developed into the core of what makes me love him so much. Every prejudice I ever held about a cat fled, as I now wake up every morning to a purring, fluffy beast who I consider my baby.
Roger is my best friend, too. He is radically different than Poochy, but I know that our new relationship will carry the same weight. As a longtime member of the dogs-only club, I can now confidently say that Roger has opened my eyes to the wonderful world of feline companions.
Has a cat ever opened your eyes like that?
Read related stories on Catster:
Got a Cathouse Confessional to share?
We're looking for purrsonal stories from our readers about life with their cats. E-mail [email protected] — we want to hear from you!