Few things more accurately gauge our private thoughts and opinions than our Google search history. Recently, a U.S. map has been making the rounds that depicts the top Google searches for each of the 50 states. Some of the results are unsurprising — take, for example, my home state: "Why is Kansas so flat?" Others are more intriguing: "Why is Pennsylvania so haunted?"
In that spirit, here are 10 things Google's autocomplete feature has to tell us about our cats. Do you disagree with the results? Tell us in the comments!
1. Why are cats so cute?

Kinda saw this one coming. "Mean" and "weird" are also totally legit.
2. Why are kittens so cute?

Apparently we also think kittens are cute — and clingy. They're like the perfect best friend who just happens to call you 20 times a day.
3. Why are Siamese cats so affectionate?

Too bad they're also annoying and loud. They're like drunk baseball fans, I guess?
4. Why are Persian cats so expensive?

All Persian cats need a sugar mama.
5. Why are feral cats a problem?

This one is telling. Spay and neuter, people!
6. Why are tabby cats fat?

I confess: My gray tabby, Bubba Lee Kinsey, has been on a diet for like eight years. He has made marginal progress.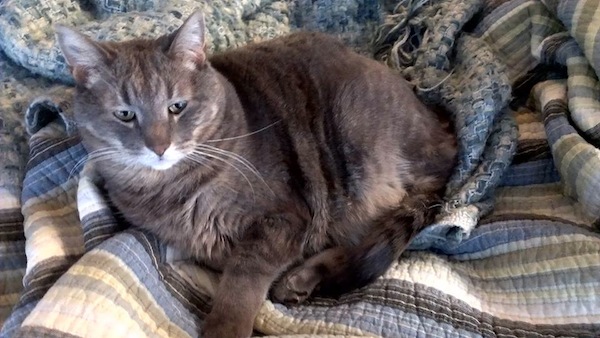 7. Why are black cats bad luck?

This one is also telling. Quick answer for you: They're not.
8. Why are tuxedo cats so friendly?

Seems we can't make up our minds whether tuxedo cats are friendly or mean.
9. Why are tortoiseshell cats so mean?

Poor torties have a bad rap. Seriously — find a tortie or calico and hug her. I'm hugging my calico Phoenix right now.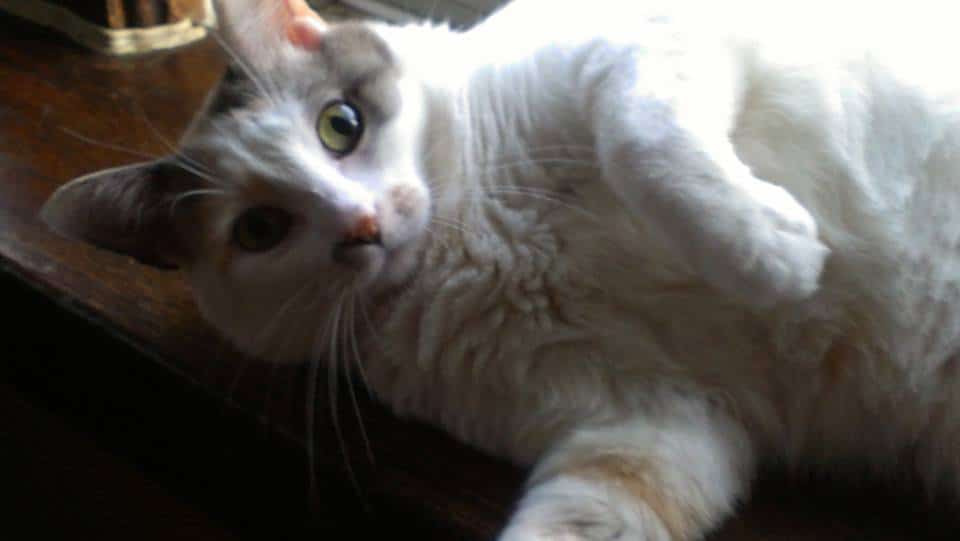 10. Why are Sphynx cats so ugly?

While your'e at it, hug a Sphynx, too.
Laugh with us:
More by Angela Lutz:
About Angela: This not-crazy-at-all cat lady loves to lint-roll her favorite dress and go out dancing. She also frequents the gym, the vegan coffee joint, and the warm patch of sunlight on the living room floor. She enjoys a good cat rescue story about kindness and decency overcoming the odds, and she's an enthusiastic recipient of headbutts and purrs from her two cats, Bubba Lee Kinsey and Phoenix.