First there was the digital camera. And the digital camera begat the LOLcat. And the LOLcat begat the cat website. And the cat website begat the cat blog. And the cat blog begat the cat social network, and the cat social network begat feline selfies and texting cats.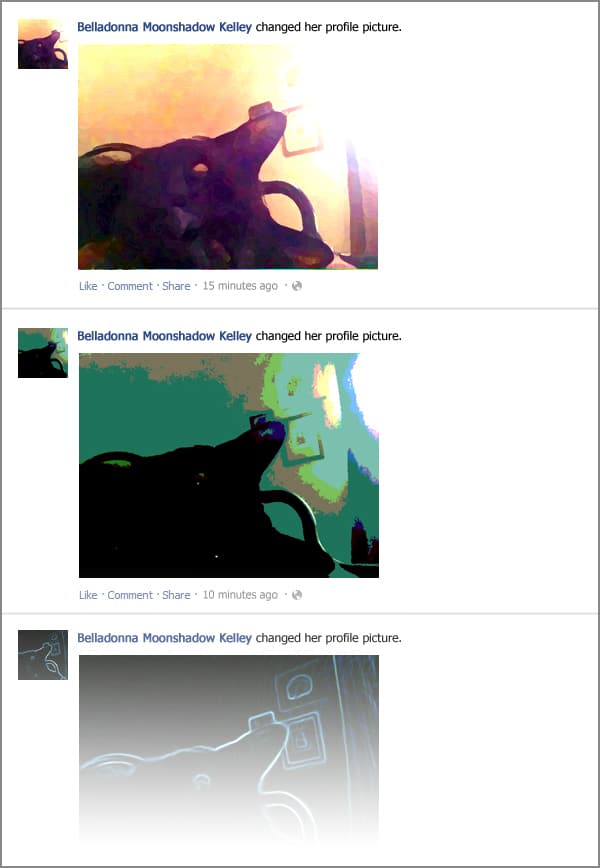 All this served to put tech companies on notice that cats rule the Internet, and that their human slaves would search high and low for ways to keep their feline overlords cozy and entertained. This started with fun but kind of useless things like cat games for tablets, but it quickly evolved as startups began to see how some of the technology already in development could do amazing stuff like allow people to play with cats remotely and watch kittens in foster homes.
If you can turn down the heat, set your alarm system and lock your doors remotely with a smartphone app, why not be able to feed your cats remotely, too?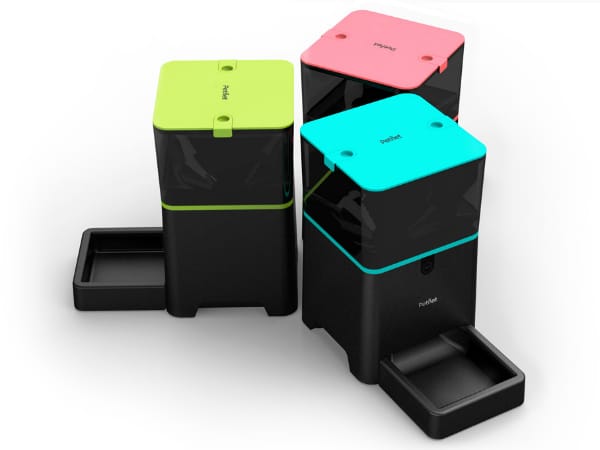 That's what PetNet figured, so it developed a pet feeder that can be operated through a smartphone app. It already has more $1.1 million in venture capital funding and more than 10,000 orders, and I suspect this thing's going to be a big hit with people who have the money to spend.
There are a couple of qualms I have about the feeder, though. First, you can only use it to feed kibble. For those of us who would prefer to feed canned or raw food, the PetNet feeder is not going to work, though maybe if there's a demand, the team will develop a next-generation feeder or a different model that could provide refrigeration and the ability to dispense wet food.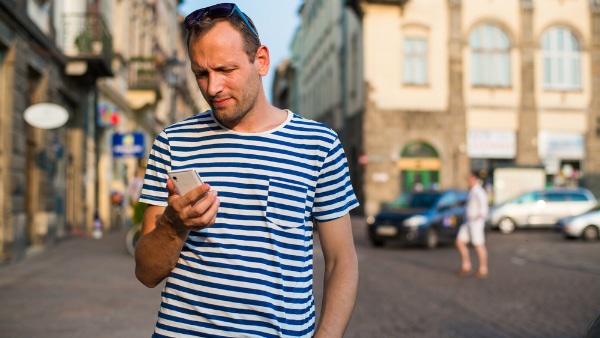 Secondly, I just hate to see people having an excuse to leave their pets (whether cats or dogs) home alone for days at a time. Cats are relatively self-sufficient, for sure — and unlike their canine brethren, they know how to pee and crap in a box instead of all over the floor — but they still shouldn't be left alone for long periods of time.
If you can afford one of these things, you can definitely afford a pet sitter.
PetNet promises that with the feeder and the smart phone app that runs it, you'll be able to precisely monitor your pet's calorie intake and the health of her diet. But you won't be able to monitor water consumption or urine and feces output, two very important indicators of health or disease. The app also doesn't allow you to monitor your cat visually so you can determine whether she's acting "right" or not. I suppose you could hook up a wi-fi camera or two if you wanted to check up on your cat in that way (and make sure "the help" isn't stealing your silverware).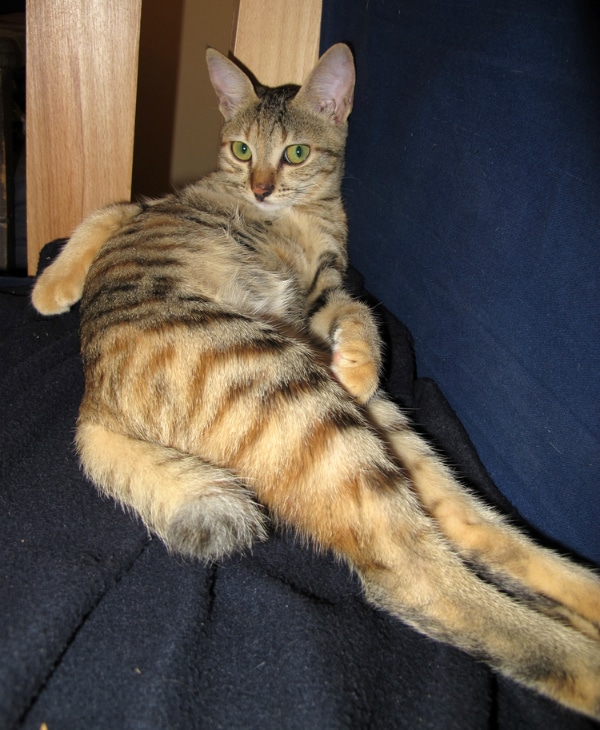 I have a better idea: How about you actually show up and be present for your cat? I understand that we all have times that we have to work late and we have family emergencies that crop up and stuff like that, but if you live alone and your lifestyle revolves around working 90 hours a week, partying for 40 and sleeping for the rest, maybe you're just not ready to have a pet in your life yet.
What do you think? Is the remote-controlled pet feeder a great idea or another way to allow people to neglect the animals they agreed to take care of? Would you buy one if you could? Why or why not? Share your thoughts in the comments.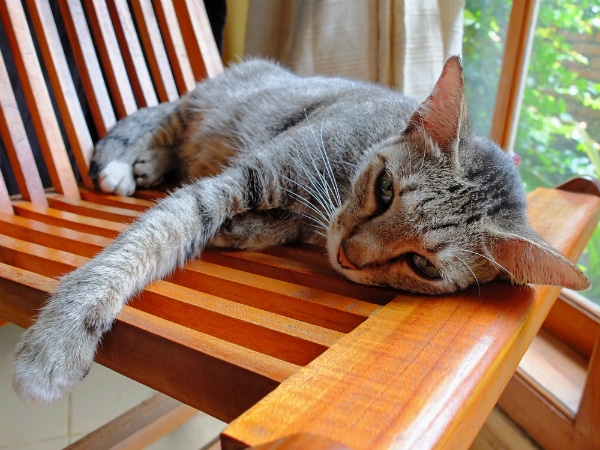 Laugh with us:
About JaneA Kelley: Punk-rock cat mom, science nerd, animal shelter volunteer and all-around geek with a passion for bad puns, intelligent conversation, and role-play adventure games. She gratefully and gracefully accepts her status as chief cat slave for her family of feline bloggers, who have been writing their award-winning cat advice blog, Paws and Effect, since 2003.