I know my three cats are crazy about me. They love me because I shower them with unconditional affection … and also because I am the bearer of food. Either way, they're usually pleased to see me when I walk into a room, and they react in several different ways. Each of their greetings always make me smile, and sometimes send me into giggle fits.
Here are five ways my cats react when I walk into a room.
1. Saffy motor-purr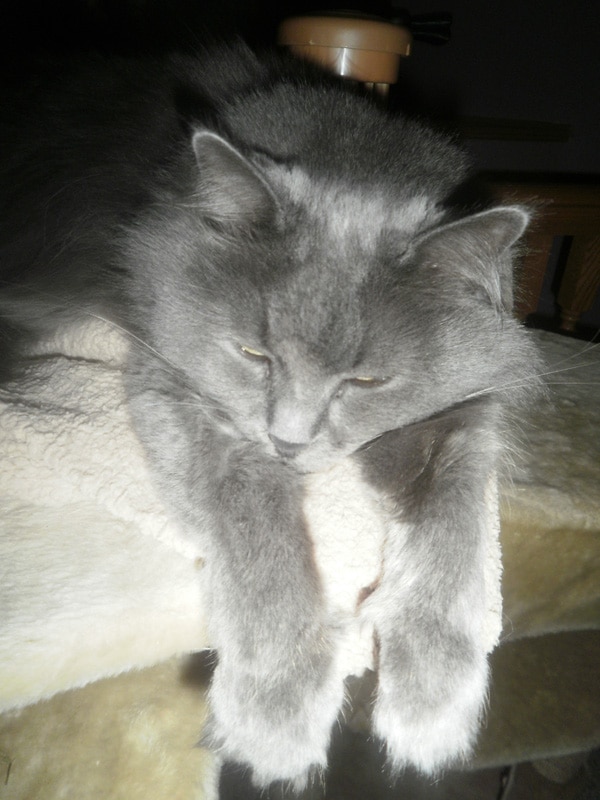 That Saffy can purr … and loudly. Sometimes all I have to do is look at her sideways and the mega motor starts rumbling. I can usually tell when Saffy's in a room because when I enter, I immediately hear the rev of her engine. Even if she appears to be sleeping, she senses my presence and wants me to know she's glad I've entered her space.
2. Licky-lips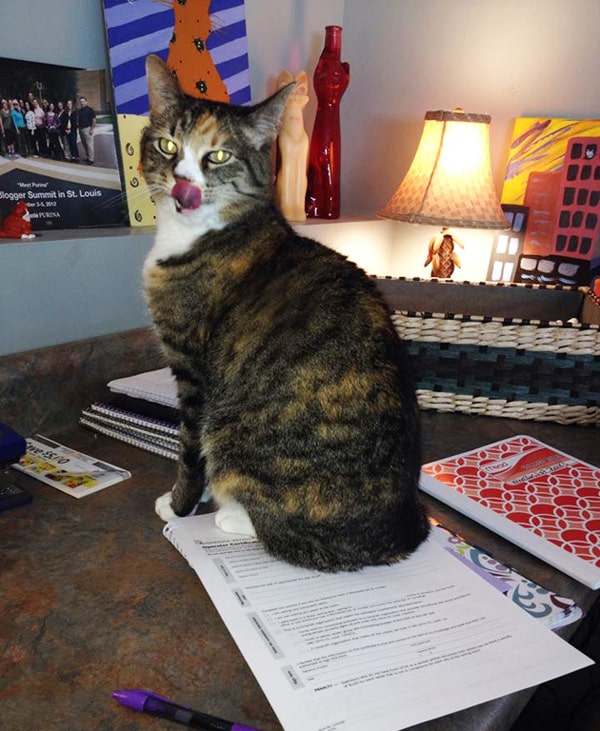 As I mentioned, one of the reasons my cats adore me is because I dole out treats and cat food. Sometimes when I enter a room and greet one of the cats, she responds by licking her lips. Pavlov's cat, for sure. That's OK, I'll take it — at least I get to see her cute little pink tongue. And if I'm lucky, snap a photo of the peeky-tongue.
3. Cuteness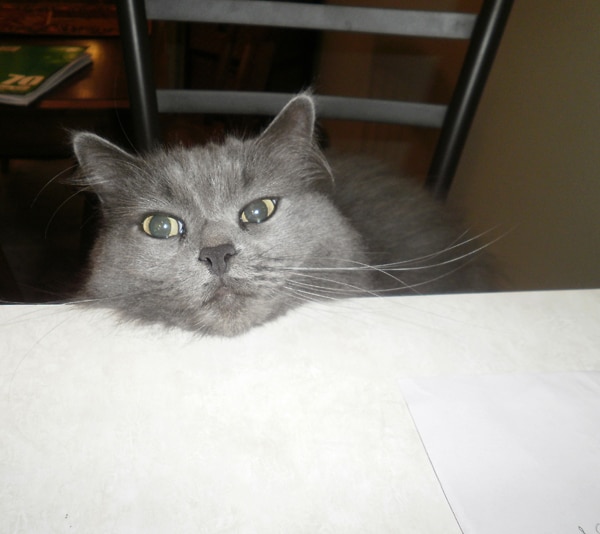 I love coming into a room and seeing one of the cats strike a super-cute pose just for me. "Look at me, Mom!" I know it's usually because she wants something, but it's still adorable. And of course I usually give her a treat or snuggle. They know how to play me, and I'm totally OK with that. Cute wins every time.
4. Roly-poly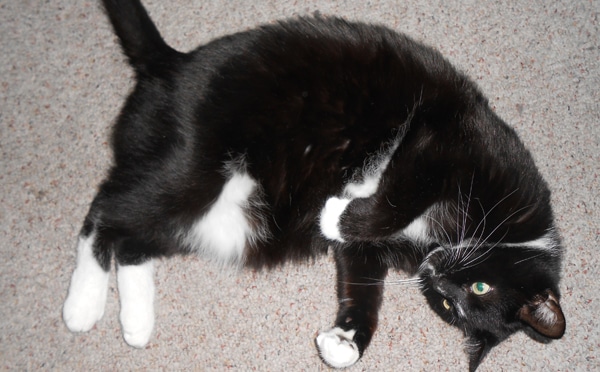 Cosmo is my little roly-poly boy. Sometimes when I walk into a room, he immediately starts rolling back and forth on the floor. Then he'll stop, look at me, and begin rolling again. I know it's his way of showing he's excited to see me, and it tickles me to no end when he begins his routine. He allows me to watch from afar, but I dare not approach and touch the belly. He's a total tease that way. I mean, how am I expected to see that fabulous fuzz and not go in for a belly-rub?
5. "Trilling"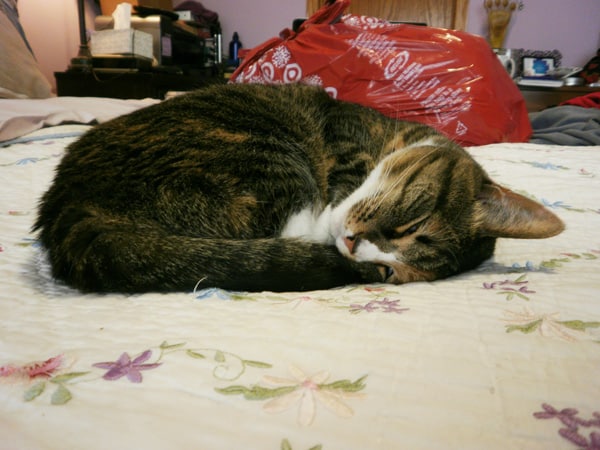 Phoebe is a total "triller." You know what I mean, right? That little "prrrrrth" noise kitties make when they're glad to see us. Even when Phoebe's crashed, when I move past her, she gives me a quick little "trill." Occasionally she'll open her eyes, but she usually does it with closed eyes. She surprises me sometimes because I'll have no idea she's in the room, then I'll pass her and hear the cute little "trill."
How do your cats react when you walk into a room? Let us know in the comments!
Let Catster make you laugh:
Read more by Angie Bailey:
About the Author: Angie Bailey is an eternal optimist with an adoration of all things silly. Loves pre-adolescent boy humor, puns, making up parody songs, thinking about cats doing people things and The Smiths. Writes Catladyland, a cat humor blog, Texts from Mittens (birthed right here on Catster) and authored whiskerslist: the kitty classifieds, a silly book about cats wheeling and dealing online. Partner in a production company and writes and acts in comedy web series that features sketches and mockumentaries. Mother to two humans and three cats, all of which want her to make them food.