When I adopted my cat, Bella, from HART of Maine on Jan. 5, 2013, I never imagined she would lead me to be a loud-mouthed advocate for a cause that hadn't even been on my radar.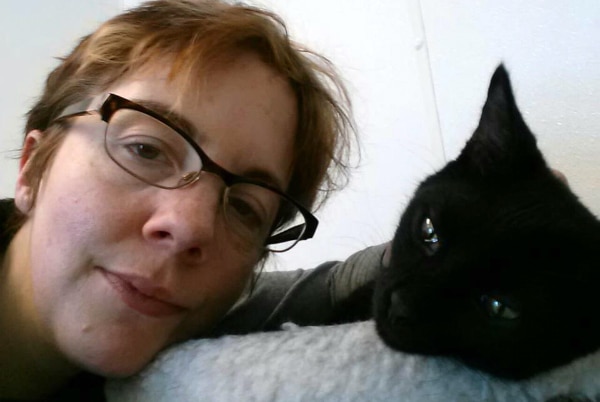 I met Bella when I started volunteering at HART in December 2012. One day I was talking to some fellow shelter volunteers as I prepared some food for the cats in the room I was cleaning, and I mentioned that I have a special place in my heart for black cats.
"Oh, there are three of them in the diabetic room right now," one of them said. "You should go meet them."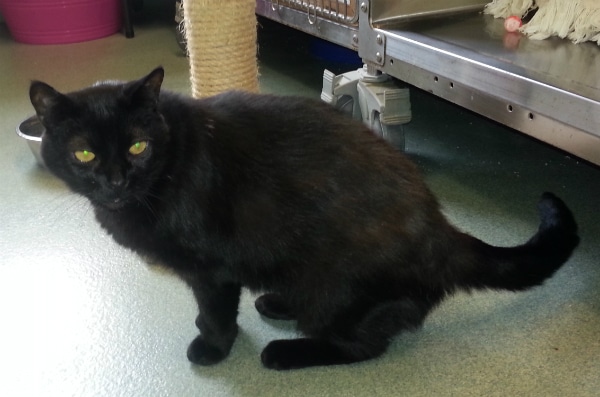 I had no intention of adopting a cat — 2012 had been a really traumatic kitty year for me — but when I saw Bella it was love at first sight, for both of us, and I knew right then that I would gladly do anything to keep her happy and healthy.
A month or so later, I found myself in the delightful position of being the person who cleans for the diabetic cats. Every week I'd empty litter boxes, sanitize shelves and cages, sweep and mop the floors, socialize the cats, and occasionally help a med tech handle a kitty that just wasn't all that into getting his insulin shot that day. My volunteer shift quickly became the highlight of my week. I got to know them all by name and followed their trials and triumphs.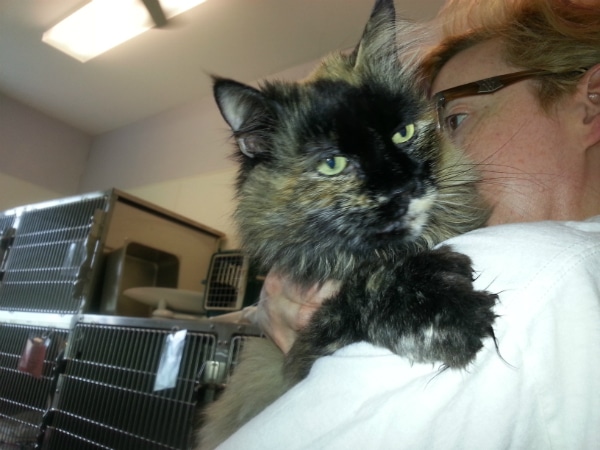 Every Saturday morning I told my sugar kitties, "Bella says hi, and she says she knows you'll find a forever home someday. Don't give up hope." But each time I did, my heart broke a little bit.
Were these cats ever going to find homes? Was I giving them false hope? Most of these cats were eight or older, and even healthy adult cats have trouble finding homes. What chance did an older adult with a chronic illness such as feline diabetes have?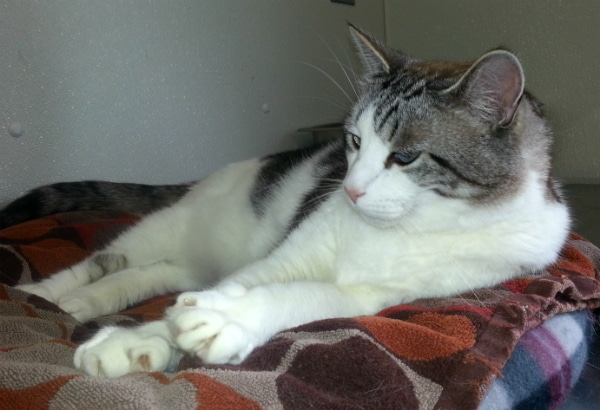 After a few months of taking care of the diabetic cats at the shelter, I knew they were really pretty easy to take care of — even the insulin-dependent ones. Half of the diabetics at HART are diet-controlled and don't even need insulin at all. Every single one of them is lovely and kind, every single one of them loves petting and attention … and aside from my adoption of Bella, there has been almost zero interest in any of our diabetic kitties.
Some of the "sugar kitties" at HART have been there for two years or more.
"If only people understood how wonderful these cats are, and how easy they are to take care of," I thought, "maybe someone would fall in love with one of them and they'd have a warm, soft bed to sleep in, loving human hands available to pet them and love them any time of the day, and they could have the run of a whole house rather than just a room in a shelter."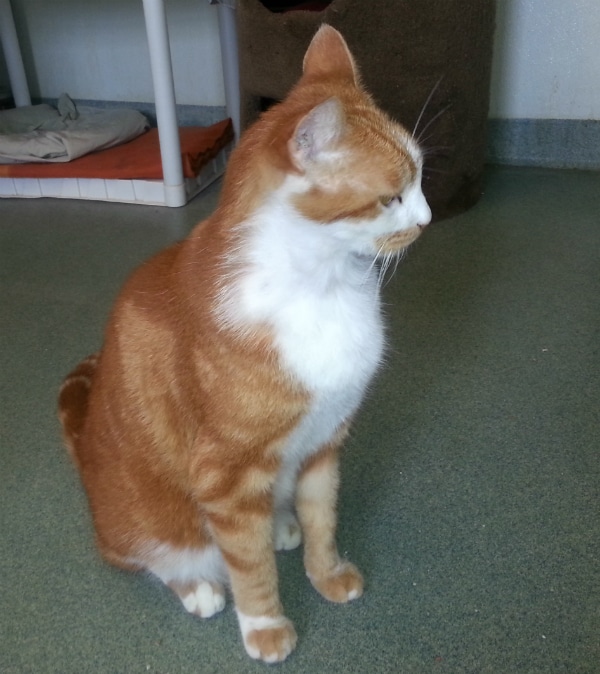 That was my "aha!" moment.
I've heard parents of special-needs children talk about how they'd never been the type to speak up about anything until their child needed them to be an advocate. I guess that's sort of what happened to me. I saw how Bella was flourishing in a forever home and I knew I had to do something to help these other cats.
Thus, Sugar Kitty Wednesday was born.
For the past four weeks, I've been posting interviews with diabetic cats on my blog.
Bella is, of course, the interviewer, and I'm the photographer.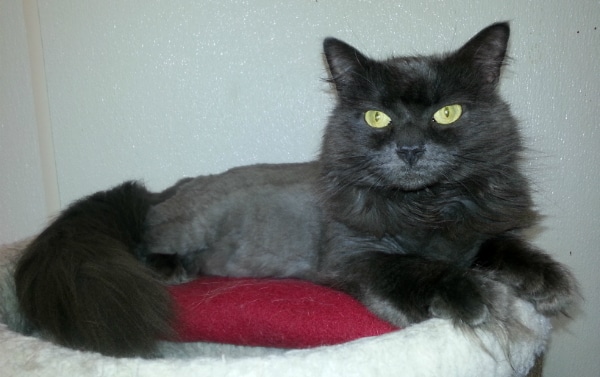 So far, my readers have met Denny, Wilma, and Claire. Today you'll be able to meet Linus.
Once Bella interviews all the cats at HART, I'm going to contact Diabetic Cats in Need, a group that helps owners of diabetic cats and works to find placement for sugar kitties who can't live in their current homes or shelters, and start introducing their sugar kitties to the world. And, of course, if you're involved with a shelter or rescue and you want to put your diabetic cats in the spotlight, let me know. (Sorry, rescues only; I can't work with individuals trying to rehome their diabetic cats because I can't screen potential owners the way a local shelter or rescue can.)
I'm not going to rest until I do everything I can to get diabetic cats into forever homes.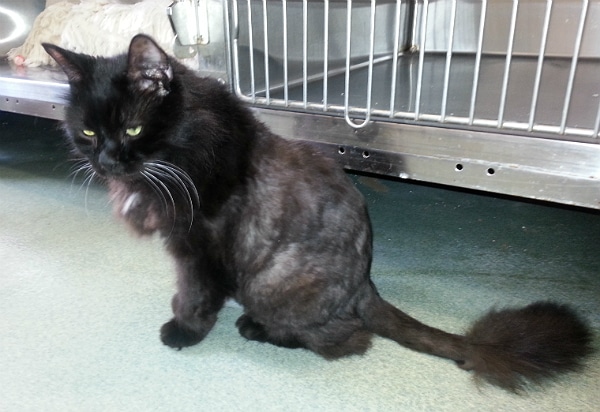 What about you? Are you a cat crusader? What inspired you, and what are you doing? Please share your stories in the comments. Maybe we can all help each other!
About JaneA Kelley: Punk-rock cat mom, science nerd, animal shelter volunteer, and all-around geek with a passion for bad puns, intelligent conversation, and role-play adventure games. She gratefully and gracefully accepts her status as chief cat slave for her family of feline bloggers, who have been writing their cat advice blog, Paws and Effect, since 2003. JaneA dreams of making a great living out of her love for cats.
Read more on helping sick cats: