You'd think cats are just lazy slugs who live in the moment, but that's not entirely true. They have goals — and I believe they even create little bucket lists.
What kind of items might I find on my cats' bucket list? Well, let's hear from my cats!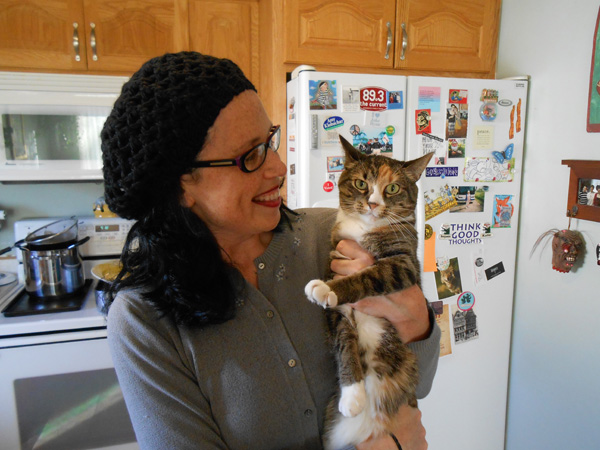 1. Attend the salmon run in Alaska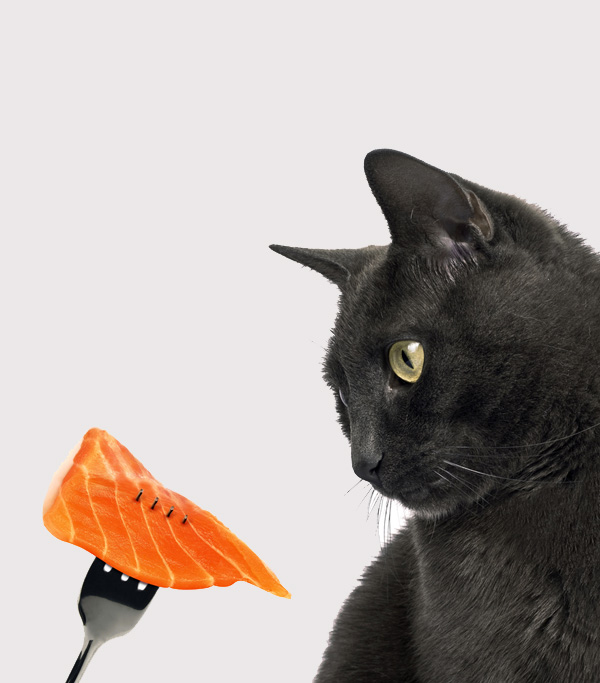 It's no secret that we love fish. What a thrill to see so many spawning salmon all at once! Sensory overload, to be sure. For us it would be like what Disneyland is to human children. We are ready to go whenever you are ready to take us.
Wait, the trip to the Land of the Midnight Sun takes how long? That's longer that the car right to the vet, right? Sheesh. Rethinking.
2. Become an Internet sensation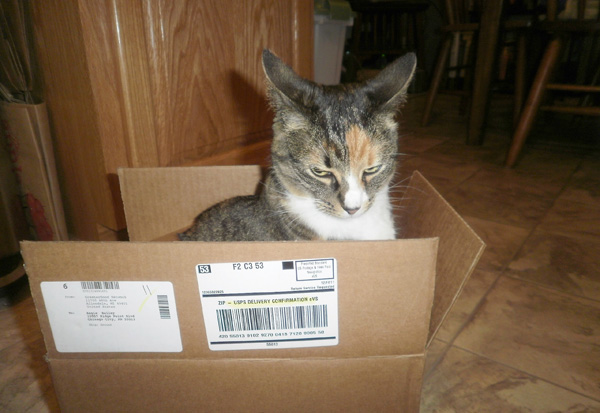 Why should Maru and Grumpy Cat get all the accolades? We look just as cute, cranky, and funny as any of those posers. We want to grab a little bit of fame and a Fresh Step contract, too. Hey, human — stop watching that cat on a Roomba and grab the camera. I feel some funny coming on.
3. Hunt and eat something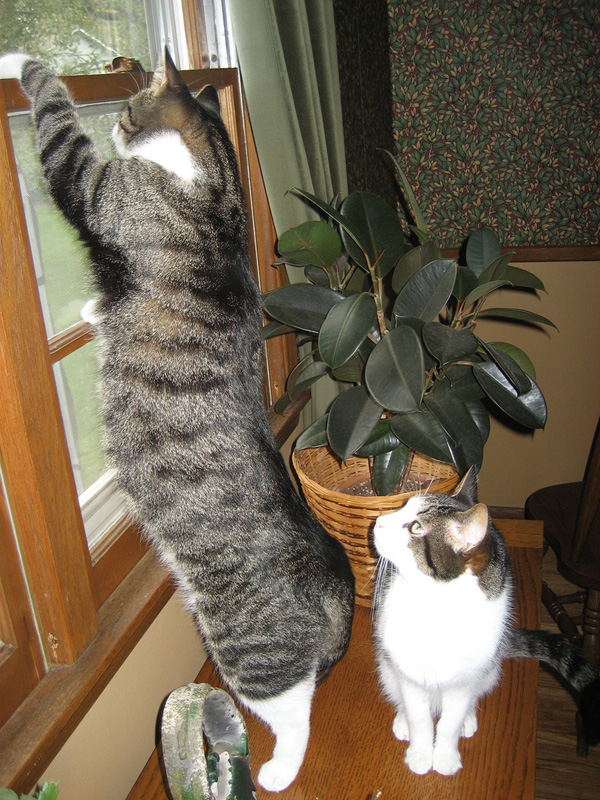 Being an indoor cat can present some challenges when it comes to our fierce hunter side. Most homes aren't overrun with rodents and birds, so we are stuck tracking small fries like moths, ants, and flies. But still, we really shouldn't get to the end of our nine lives without having hunted something.
4. Go an an adventure — just not a scary one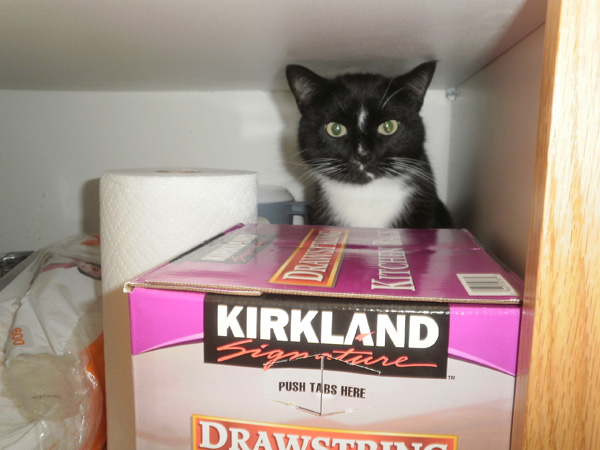 We love adventures and exploration, but we would rather skip one that includes danger of any kind. Instead, we'd settle for investigating closets, crawl spaces, and cabinets. Who knows what mysteries lie inside the broom closet? Maybe moths, ants, and flies! Score!
5. Catch that laser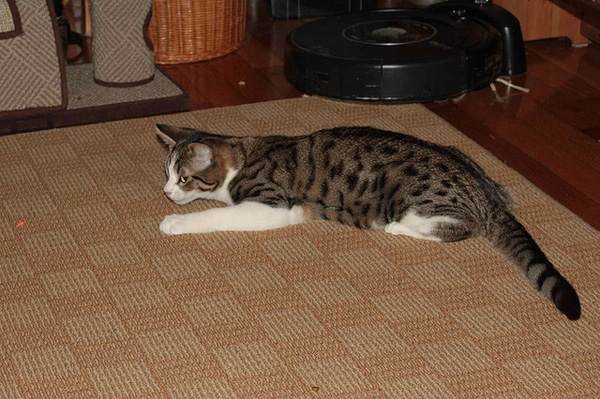 That clever laser mocks us at every turn. Just when we feel like our paws will capture its ever-shifting essence, it disappears, only to reappear on the wall or ceiling. We've yet to meet a feline who's conquered the almighty laser, but we sure aren't taking it off our bucket list. What if we're the ones?
6. Be a bad ass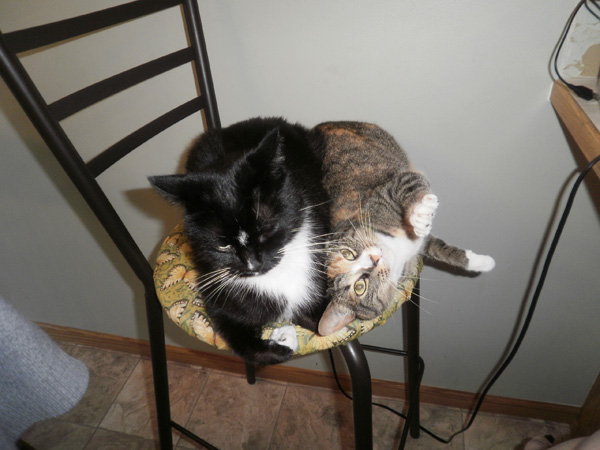 We are small, but we can be terribly menacing. You've been on the business end of one of our swats, right? We may curl up in your lap and purr, but don't ever forget we are one step away from a fang-and-claw event. See that tuft of hair missing on Fluffy's face? That was all me. Other cats steer clear of me and ants shudder in my presence. Now grab that blanket because I want a snuggle.
7. Sleep on fancy fabrics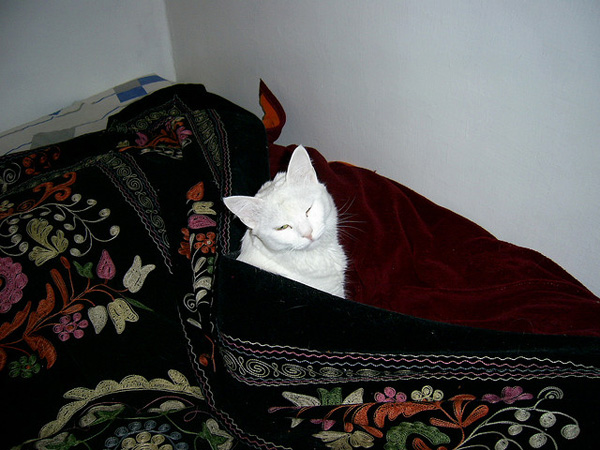 Sure, a laundry basket full of terry cloth towels is nice, but once or twice we'd like to sleep on something a little classier, like chenille or cashmere. What? You're the only one who gets to drape herself in luxury? Get over yourself.
8. Steal something awesome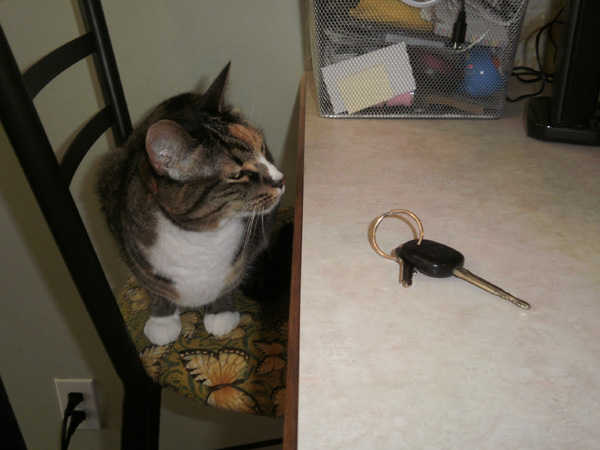 We like to keep things fun and interesting so stealing something now and again is right up our alley. Mostly we like to pinch food because it directly benefits our stomachs, but it would be great to make away with something really important — you know, something that might throw a monkey wrench into someone's day. We are pranksters, after all. And you'll forgive us because we're cute.
What would be on your cat's bucket list? Tell us about it in the comments!
++++
About the Author: Angie Bailey is a weird girl with freckles and giant smile who wants everyone to be her friend. Loves pre-adolescent boy humor, puns, making up parody songs, and thinking about cats doing people things. Wrote a ridiculous humor book about cats wheeling and dealing online. Partner in a production company and writes and acts in comedy web series that may or may not offend people. Mother to two humans and three cats, all of which want her to make them food.
Read more by Angie Bailey: