The year is coming to a close, so what better time to take a minute to look back on the most adorable, heartwarming and sometimes heartbreaking cats of the year? That's exactly what we'll be doing with the 12 Cats of Christmas. Now it's the turn of a couple of kitties that we profiled back in spring …
8. Trip and Yoga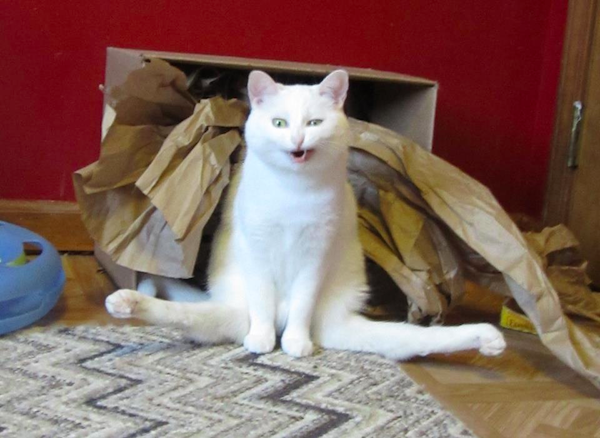 May was a banner month for fans of Catster's Monday Miracle series as we profiled not one but two little lovable mutants. Named Yoga and Trip, the duo suffer from physical and neurological issues that affect the way they walk — but that hasn't stopped them forging ahead and becoming burgeoning cat stars.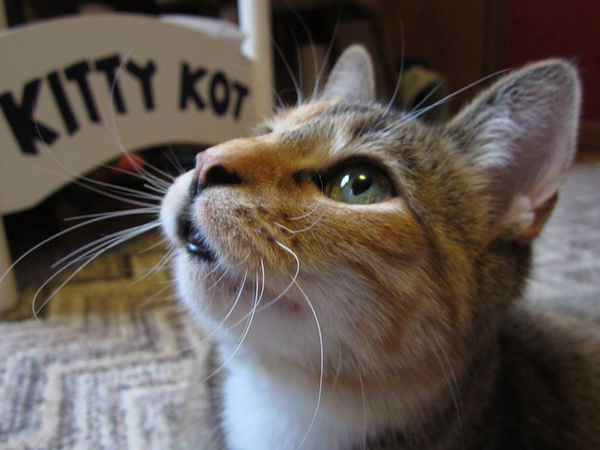 As we reported at the time, Trip the tabby is afflicted with cerebellar hypoplasia — a condition that we quipped causes this wobbly cat walk with "the sassiest gait you've ever seen." Her play-pal Yoga has a pair of hind legs that unfortunately became immobile after a spinal injury — so now this all-white beauty sometimes straps on a pair of wheels to help her zip around.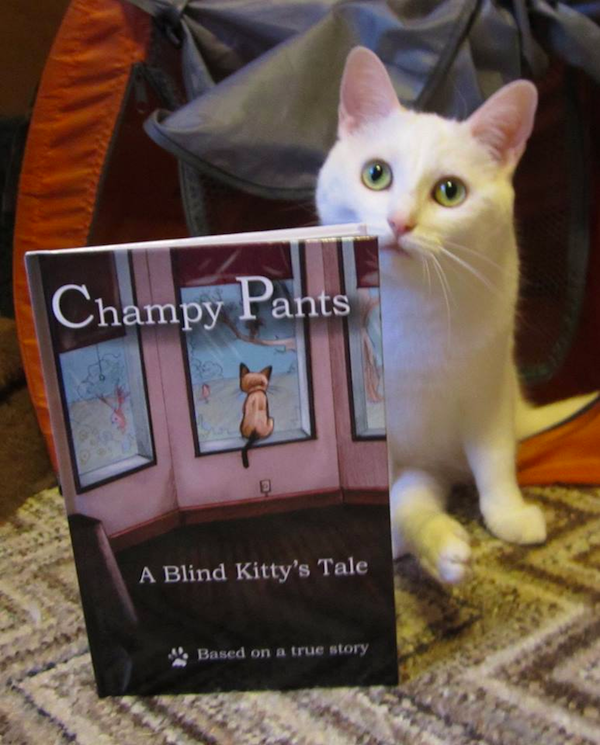 Since first meeting Trip and Yoga, missives on the pair's Facebook page suggests that they're a perfectly content couple of kitties. Yoga seems to have developed into an expert in the realm of receiving a head-petting session. She's also made her first steps towards becoming a literary figure by making a cameo a book titled Champy's Pants, which details the adventures of a blind kitten.
Trip has chosen the further her studies in the medium of video. Her regular YouTube updates show her attempting to scoot after various toys in her inimitable strut. And while her legs sometimes don't totally take her where she wants to go, Trip's eyes and head always remained locked onto her toy target.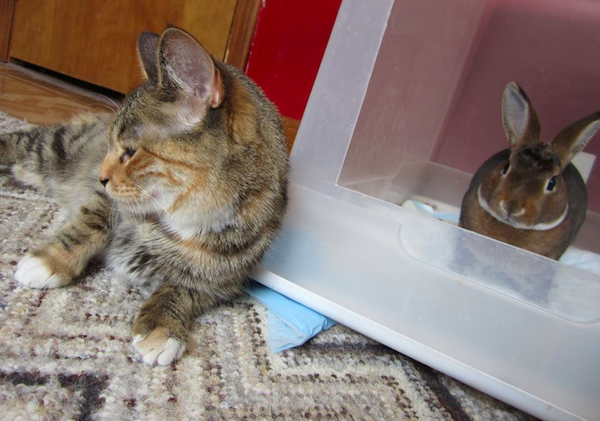 Adding a final twist to the year of Trip and Yoga is the addition of a new member to their household, a bunny named Meatstick. The kitty double-team seem to get along fine with their hoppin' pal — although it seems that the line for the litter box has just gotten a whole lot longer. Maybe a private box is in the cards for Christmas?
Enjoy the rest of the 12 Cats of Christmas here:
About Phillip Mlynar: The self-appointed world's foremost expert on rappers' cats. When not penning posts on rap music, he can be found building DIY cat towers for his adopted domestic shorthair, Mimosa, and collecting Le Creuset cookware (in red). He has also invented cat sushi, but it's not quite what you think it is.