In a year where cat fashion went mainstream, there's a whole galaxy of undiscovered feline inspired fashions to delight the cool cat ladies in your life. Skip the cheesy kitty collectibles in favor of adorable bags, cozy clothing, and gorgeous accessories that scream feline chic instead of crazy cat person. (Not that there's anything wrong with that!)
1. Critter on the Dance Floor Bag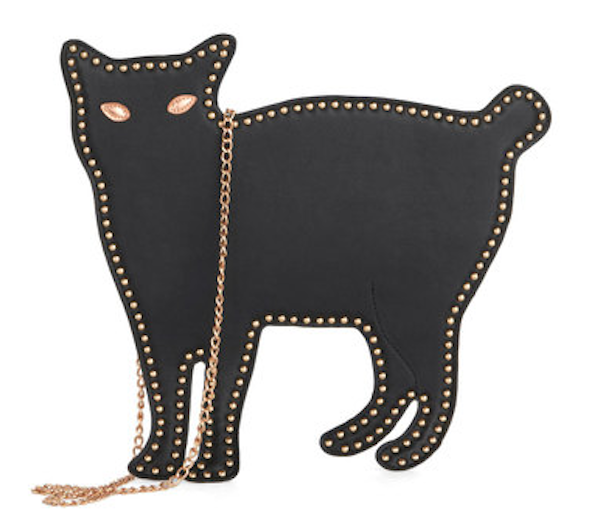 Be the #1 cat lady stunna with this black vegan faux-leather clutch with a detachable gold strap! This amazing structural bag would make a cherished gift to any cat lover, and is perfect for a night out on the town. You know what they say: A little black cat goes with every outfit.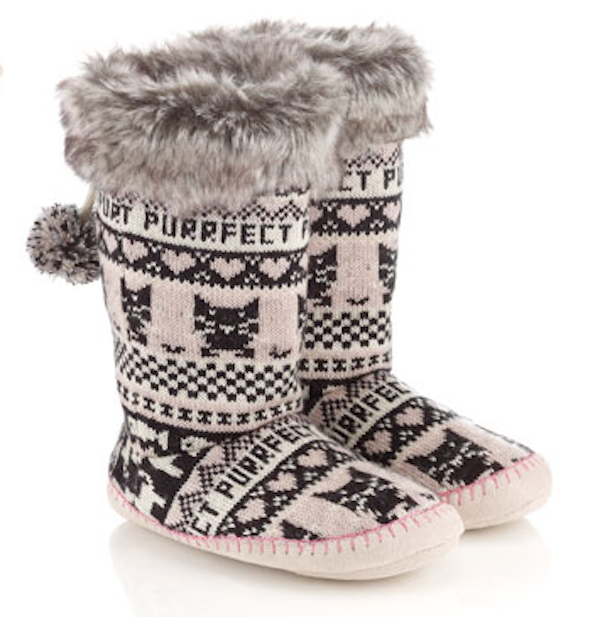 You might not catch me wearing UGGS in public, but in the comfort of my own home, the cozier the booties, the better! These super deluxe slippers sport an aww-inducing Fair Isle feline print, proclaiming just how "purrfect" they really are. Little black cats give them life, with faux fur trim and poms poms to boot!
How do you instantly add a touch of feline flair to any outfit? A peter pan cat collar that can easily be layered over any top to complete the look! Etsy seller By Elhe. handprints her limited edition accessories in Germany, giving each piece unique character, and increasing the odds that you'll be giving a one-of-a-kind gift.
If your cat friend is the kawaii type, this oversized sweatshirt will be like catnip to her senses. Between the candy colors and precious kitten, there's no way not to fall under its spell. The dreamy, interplanetary top is a collaboration between designer Funky Catsterz and JapanLA, both of whom are experts in bringing the cute.
The internet's favorite feline, Lil Bub, is a movie star, talk show host, and author, but now you can add sock designer to the list. Bub recently announced the sale of some ridiculously amazing socks featuring her taking flight in a hot pink space pod! The socks were designed by Lil B's friend Jen Miller, and the design is made with thread (not printed), so you can keep the Bub-tastic vibes going forever. As always, a portion of the proceeds from the sales of Bub's shop go to helping various animal welfare organizations, so it's a purchase you can feel good about on many levels.
As a black cat lover and Marc Jacobs enthusiast, I freaked out (in a good way) about the designer's latest collection of kitty-inspired clothing and accessories featuring a mysterious black cat named Rue. Almost every item from the line is on my wish list, including this fluorescent iPhone case, along with jewelry, totes, shirts, and more.
I love me a cross-body bag so I can keep my hands free to do more important things (like retweet the latest Pusheen cartoon, for example), and this little kitty purse is to die for. The sleek black pouch pops with a plush quilted exterior, accented with a pair of unexpected cat ears.
I received one of Salty Kisses Hawaii's beautifully handmade bracelets as a gift from Fancy Feast after attending their cat-inspired fashion show in September, and I love it so much that I've worn it nearly every day since! Although mine doesn't match this design, I'm already thinking about adding this delicate kitty to my jewelry collection. The 14k-gold-filled cat bracelet also comes in sterling silver, and is available in ring form, too.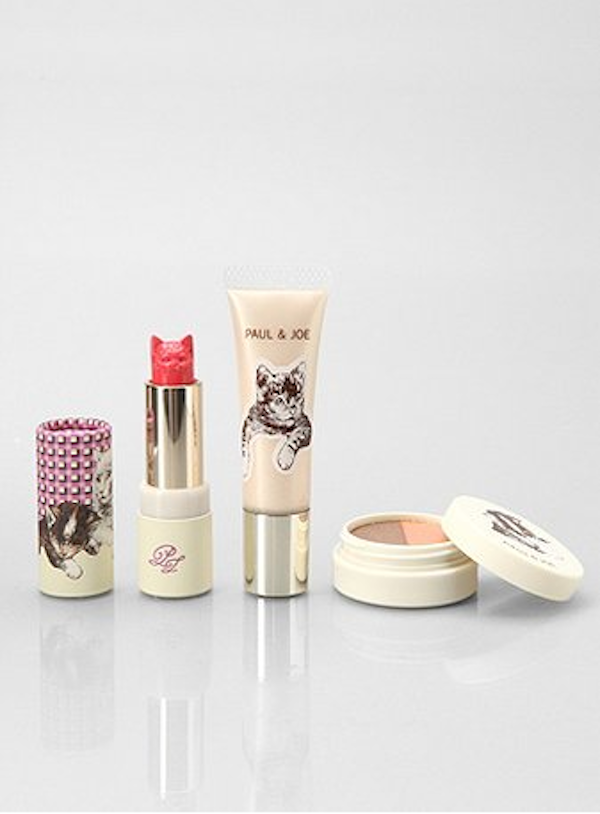 It's always fun to give and get make-up as a gift, but who wouldn't want to receive a fancy set of feline-themed face paint? Paul & Joe, who revolutionized the fashion world with their cat-shaped lipsticks and kitty-embossed blushes, have put together a perfect collection, just in time for holiday gift giving. A cat-topped zip pouch comes stuffed with an eye color duo, cream blush, and lipstick that's almost too adorable to wear.
Ditch your lazy Sunday outfit in favor of some seriously fancy duds. This fantastically-plush oversized cat-eared hoodie makes for luxurious lounging attire, especially when paired with an equally catty pair of leggings. Get it for your bestie, or score a set for yourself to wear on Christmas morning.