---
Cat Tee Mission founder Sarah Menzies has always felt a special bond with felines. The Australian ailurophile, who has two kitties named Ollie and Bosco, became involved in the online cat community through her blog, The Purr Diaries (now the Cat Tee Mission blog), and with her SarahLovesCats Etsy shop, where she sells cat art to help benefit cat rescue organizations.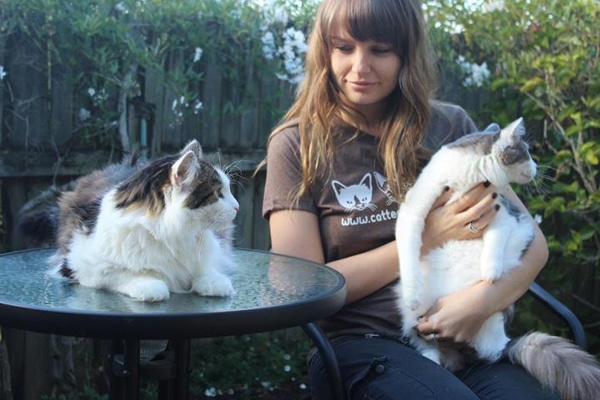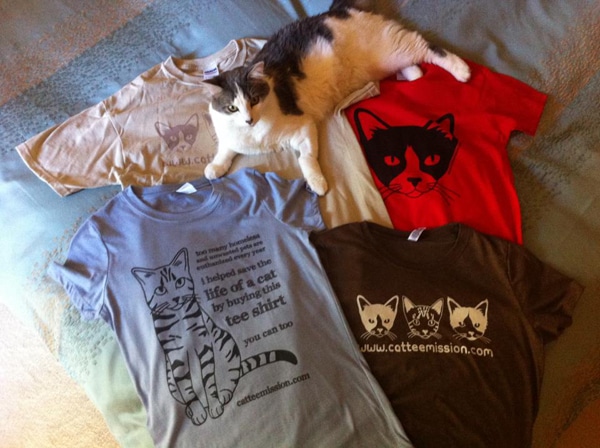 Though she was successful in these efforts, Menzies was determined to do even more to help cats in need, and so the Cat Tee Mission was born. Instead of simply asking people to donate money, she provides an incentive for those who contribute to the cause.
In addition to receiving a cool T-shirt, donors also help spread the word about promoting cat welfare by wearing her feline-conscious designs. Sarah donates 100 percent of the proceeds from the sales of her shirts to five cat charities around the world: CatRescue and Cat Protection Society of NSW inc. in Australia, PawsWatch in the U.S., Cat and Kitten Care in the U.K., and Cat Protection Society of Namibia in Africa.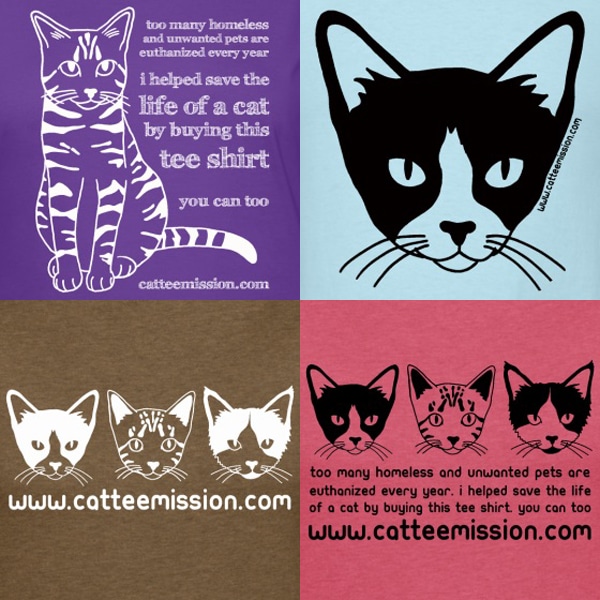 "I'm always striving to do more for cats in need; it's literally something that's on my mind every day," Sarah writes. "Through my blog I've met so many wonderful cat lovers from around the world who give up everything for homeless cats, which is the reason I wanted to support cats worldwide. My hope is that through the sale of my tees, I can save at least a few extra kitties. I once read a quote that said 'Saving one animal won't change the world, but it'll change the world for that one animal,' and it really resonated with me. Let's see how many cats' lives we can change!"
For more information, or to purchase a Cat Tee Mission shirt of your own, stop by Sarah's website for all of the details.