Ahoy, me hearties! Thursday, September 19, is National Talk Like a Pirate Day, where scurvy-ridden landlubbers put on hats and eyepatches and say "Arrrr!" a lot.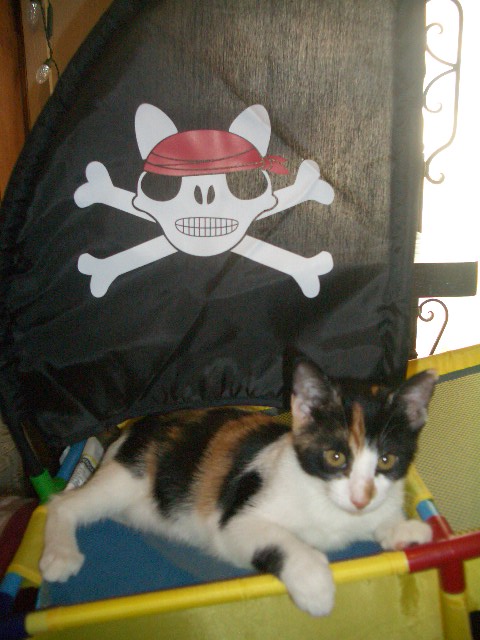 Catster's cutlass-carrying kitties are invited to get in on the fun with the cat version, Meow Like a Pirate Day. And to celebrate, we are offering a FREE Jolly Roger gift in the Catster Gift StoreÔÇö but only for today.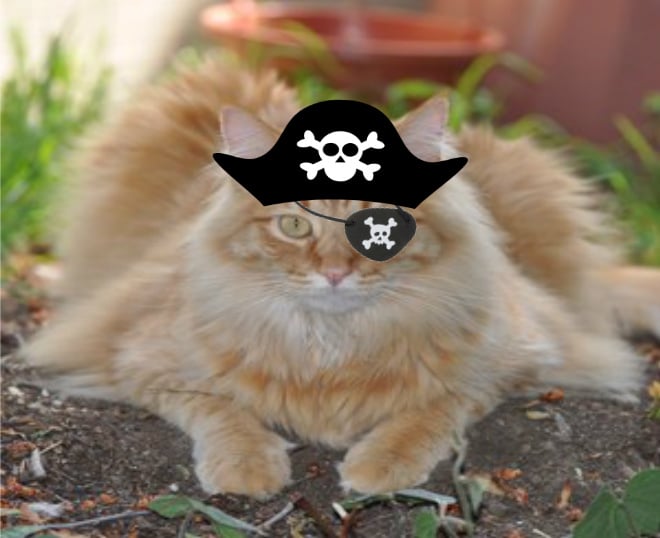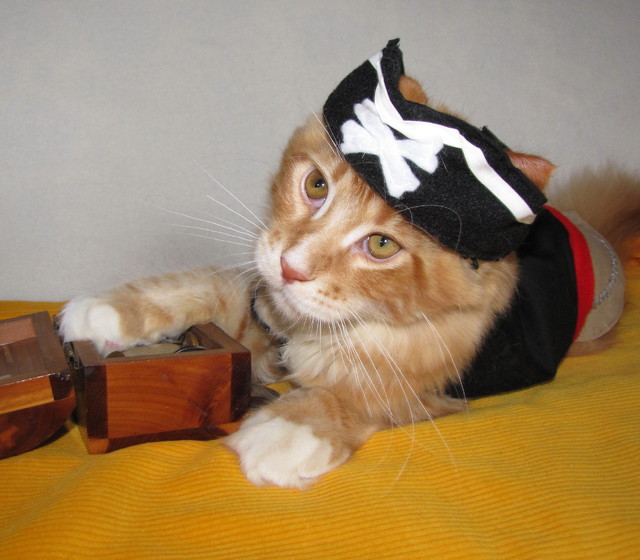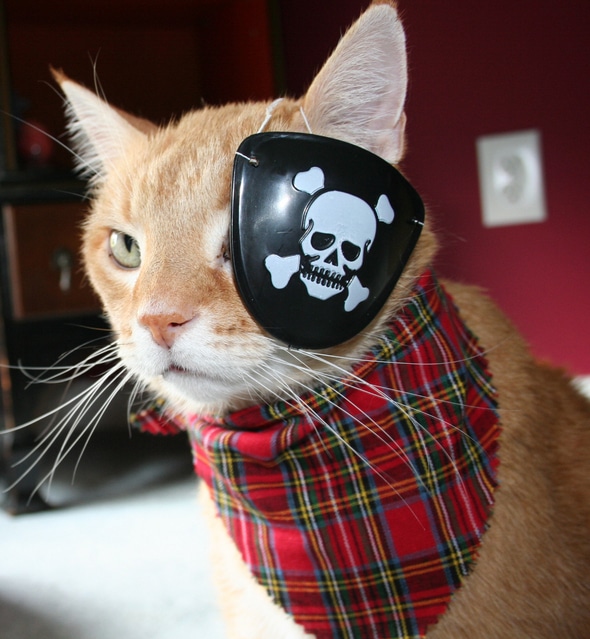 So swab the poop deck and make one of your high-seas-sailing feline friends happy by sending them some treasure.
And Catsters, dont furget to tag your photos with "pirate" to join the Meow Like a Pirate Stroll!
Yarr!