It shouldn't surprise any cat person that cats make wonderful therapy animals. We all know how soothing and therapeutic a little cat love can be. It's incredible how kitties can shift your mood so quickly, easing anxiety, erasing a bad day, and alleviating sadness. With a bit of training, you and your personal therapy cat might be an asset to others as well. Here's the scoop.
What are therapy cats?
Therapy cats and their handlers are trained to assist mentally, emotionally, or physically ailing humans in relaxation and healing.
Therapy cats are assets in many situations. One group that benefits greatly from a little cat-love therapy is children. Therapy cats have been used to help kids with developmental disorders like autism be more comfortable with the world around them. Therapy cats also pay visits to speech and hearing centers, schools, and hospitals, including children's hospitals.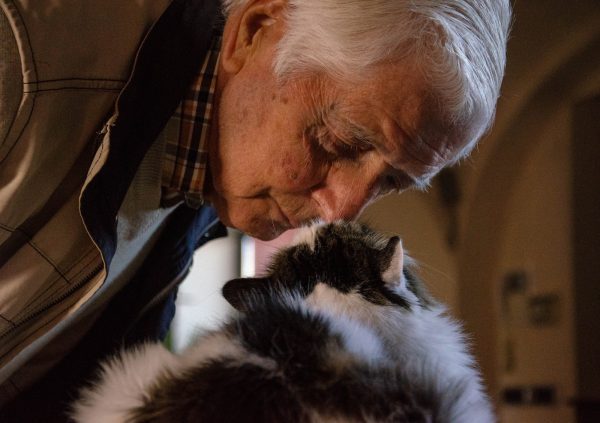 Therapy cats help tremendously in nursing homes, where patients may welcome some "fur time." And, for some patients with Alzheimer's, cats can often prompt pleasant memories.
Even some prisons leverage cat therapy to offer inmates some much-needed comfort and distraction.
What programs train and certify therapy cats?
A variety of organizations train and certify pet therapy teams (that's you and your cat, by the way!). Pet Partners is one of the most well-known national organizations that facilitates and promotes animal-assisted therapy and offers training and registration for therapy animal teams. Love on a Leash is another national organization. Some areas have local organizations, like the Miami Valley Pet Therapy Association in Troy, Ohio.
To find the best option in your neck of the woods, search the Internet or check with your local humane society.
How do you and your cat become certified?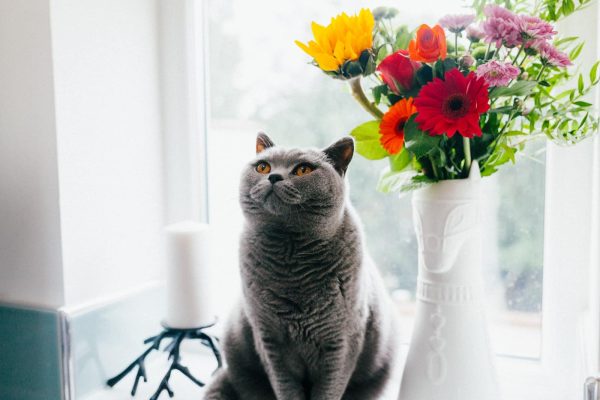 To train as an official cat-therapy team, you need to meet minimum requirements, which vary by the certifying organization. The Pet Partners program, for example, requires that the cat is at least one year old and has lived with you for at least six months. Cats should show no aggression towards people or other animals. Those are obvious requirements. There are less obvious things, like cats who eat a raw protein diet not being eligible to participate. Most programs also require that the cat be able to wear a leash and harness, mostly for the cat's own safety.
You'll likely first fill out a screening questionnaire. Once the organization has established that you and your cat meet the requirements, you'll complete training for either just you (the handler) or you and your cat. When that is finished, you and your cat undergo a live evaluation by a trained expert.
Then you submit all of this information, along with a fee (which varies by organization), to become a certified therapy team. Voila!
What kind of cat makes a good therapy cat?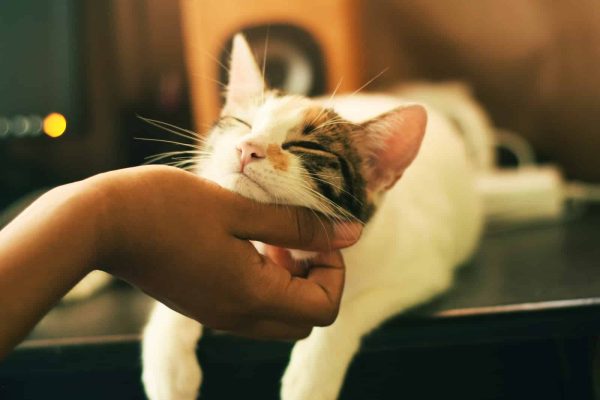 Obviously, not all cats make good therapy cats. According to Pet Partners, animals who are calm, confident, friendly, and OK with unpredictable or new situations do well as therapy animals.
You can probably make the call about your own cat's future as a therapy kitty. My Romeo would not make a good therapy cat. He's loving and sweet but only on his own terms. Pugsley, on the other hand, would be awesome. He's a love bug. He doesn't mind being picked up by anyone and everyone, and new situations, people, or even other animals don't even phase him. Pugsley once walked right up to two dogs who came into his house, sniffed them both, yawned, and stretched out on the floor for a snooze. My guess is that snuggling with little kids or senior citizens would be right up Pugsley's alley.
Some people might scoff at the idea of a cat being a good therapy pet, but I say they're perfect for the job. What about you? Do you think cats are good therapy pets? Let us know what you think about therapy cats in the comments!
Featured Photo by Duygu Güngör