For "the 12 Cats of Christmas," each day we pluck one notable furball who has made a huge and lasting impression on our hearts over the last 12 months and revisit his or her story. Consider it your daily festive feline gift.
Today we get philosophical with …
6. Henri, Le Chat Noir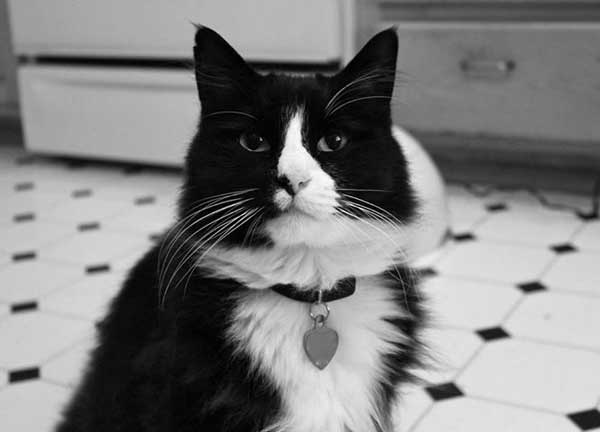 What would a cat list be without Henri? Not much fun, we say, although we imagine the curmudgeonly feline philosopher would have something of an altogether more dour take on the situation. 2013 was a bumper year for the acclaimed Le Chat Noir: He was picked to endorse a brand of cat food (which involved him deigning to be filmed for four short flicks), put in an appearance at the Internet Cat Video Film Festival, and also saw his first book published.
Catster spoke to the Seattle-based Henri back in the summer and came upon the revelation he's somewhat miffed that his owner — The Thieving Filmmaker — "has plastered his name all over my book, and so he is invited to all of the book signings instead of me. It is a complete injustice." Nevertheless, we suspect Henri finds a certain sort of pleasure in having yet something else to complain about.
For me, my abiding memory of Henri this year was seeing his videos projected at large at the Internet Cat Video Film Festival in Brooklyn, New York City. It was a charming experience to be part of a packed room full of people all having a great time by laughing out loud at a grouchy cat's witticisms.
Revisit the rest of the 12 Cats of Christmas here:
About Phillip Mlynar: The self-appointed world's foremost expert on rappers' cats. When not penning posts on rap music, he can be found building DIY cat towers for his adopted domestic shorthair, Mimosa, and collecting Le Creuset cookware (in red). He has also invented cat sushi, but it's not quite what you think it is.