It's that time of year again: time for the little superheroes and princesses to run door to door asking for candy, time for the celebrations of the most ghoulish night of the year ÔǪ and time for you to be extra careful that your cat stays happy and healthy on this festive and fun evening. Do these things to make sure all ends well for your feline friend.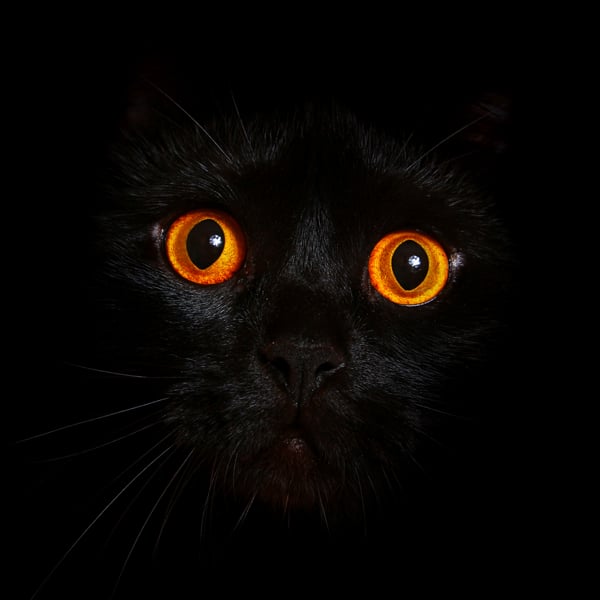 1. Keep your cat indoors
If you let your cat outside, please don't let her roam free on this night. The traffic, chaos, and yes, nasty people too, can spell disaster for your kitty.
2. Keep candy out of your cat's reach
Cats generally don't like candy, but those individually wrapped goodies can present irresistible entertainment potential. These can be a choking hazard, and chocolate and the artificial sweetener xylitol are toxic to your kitty friend. Crinkly plastic wrappers can be swallowed and get stuck in your cat's digestive tract. It's all fun and games until someone ends up at the emergency clinic.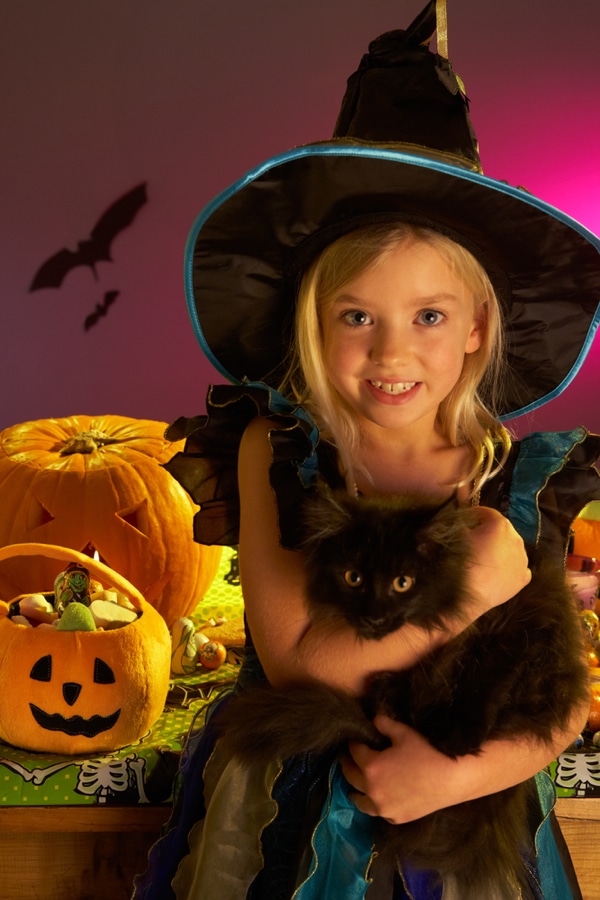 3. Keep your cats in one room
The constant opening and closing of doors to welcome trick-or-treaters, or the traffic of people coming in for your Halloween party can present an opportunity for your cat to slip out unnoticed.
4. Keep candles away from your cat
Cats love to jump on things and explore new phenomena. Open flames can result in anything from singed whiskers to full-on burns, and an excited or startled cat can knock over a candle, presenting a fire hazard.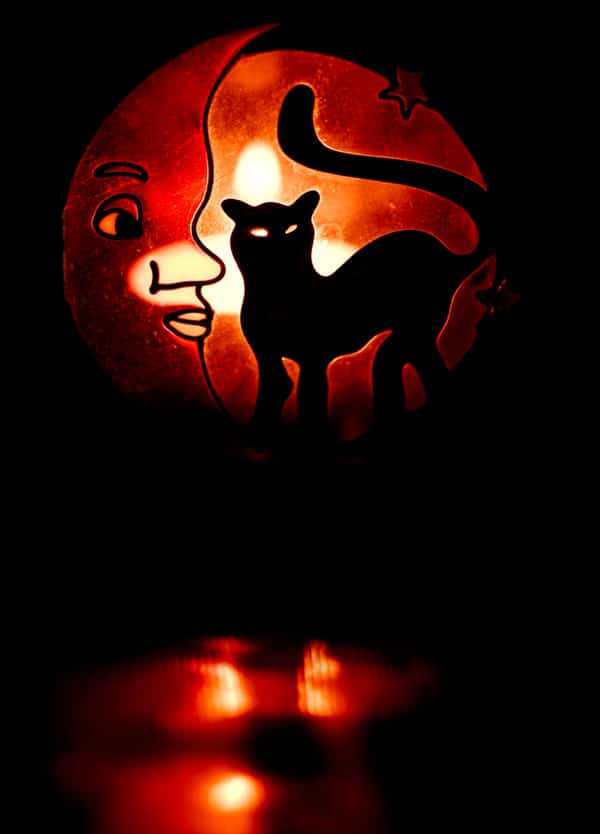 5. Keep glow sticks out of your cat's reach
If your cat chews on a glow stick, call the ASPCA Animal Poison Control Center at 888-426-4435 and get her to the vet immediately. The fluid inside glow sticks can cause burns and potentially even liver or kidney failure.
6. Don't take your cat trick-or-treating with you
Unless she's very easygoing and social, the massive stimuli of costumed kids, barking of dogs and general neighborhood traffic can be frightening. If your kitty isn't on a lead, she could get away from you and run for cover in a state of panic.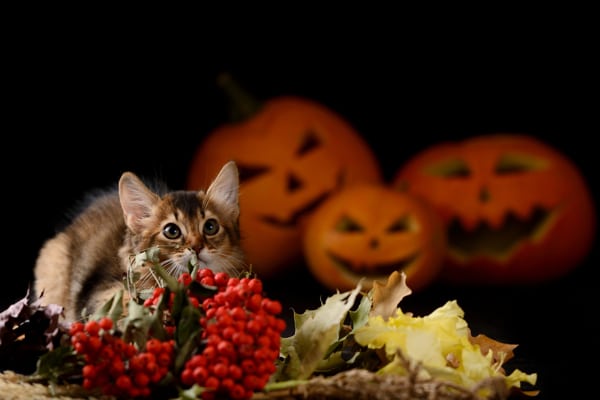 What else have you done to keep your cat safe on Halloween? Share your tips in the comments.
Read related stories on Catster:
About JaneA Kelley: Punk-rock cat mom, science nerd, animal shelter volunteer and all-around geek with a passion for bad puns, intelligent conversation, and role-play adventure games. She gratefully and gracefully accepts her status as chief cat slave for her family of feline bloggers, who have been writing their award-winning cat advice blog, Paws and Effect, since 2003.