Ah, yes, the winter holidays: falling snow, twinkling lights, Christmas carolers and parties. I love the special dinners, gifts exchanged between family members and friends, and (mostly) good memories being made with each passing day.
But what about your cats? How do they fit into the holiday picture?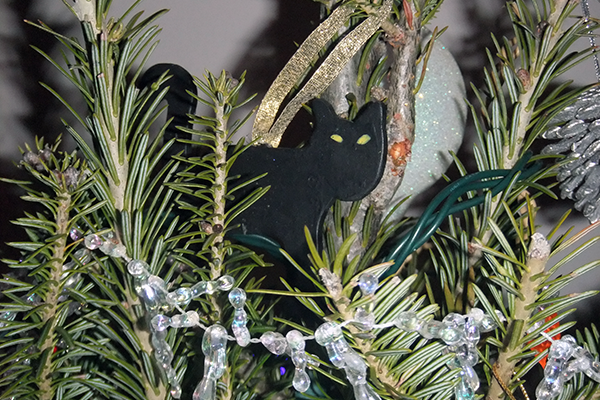 If your cats are like my cats, they fit in just like every other family member. They get special food, gifts, and lots of toys.
It's a long-held family tradition. Every Christmas, the dog would get a big meaty bone and the cats would get special cans of gourmet food. They didn't get toys, but that's because there really wasn't much available in the way of cat toys back then, and times were pretty lean, so any extra funds were used to make Christmas for us kids.
But me? I don't have any kids, so I get to spoil my cats instead.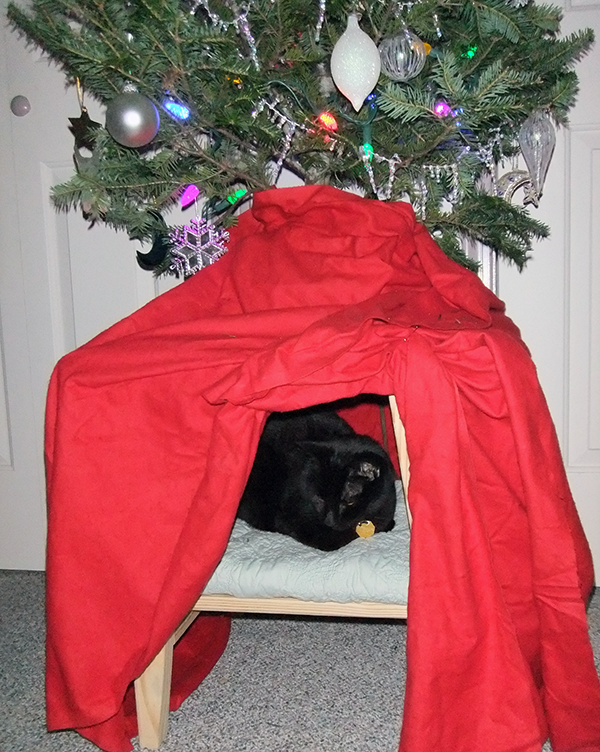 Sure, Thomas, Bella and Tara may not understand why particular days are so important to people, but does that really matter? They always appreciate special treats, and why shouldn't I share my "ho-ho-ho" with the cats? I know they enjoy it, even if they don't know why this one particular day means they get fresh, new collars and lots of toys and tasty goodies.
I also get gifts for my "kitty niece and nephew," also known as my sister's cats. Of course, I have to be careful what to get my kitty nephew, because he has an unfortunate penchant for eating plastic — which has resulted in a couple of trips to the emergency clinic — so Mylar crinkly toys are out of the question. But that's okay because Bella would like all the crinkly toys to herself, thank you very much!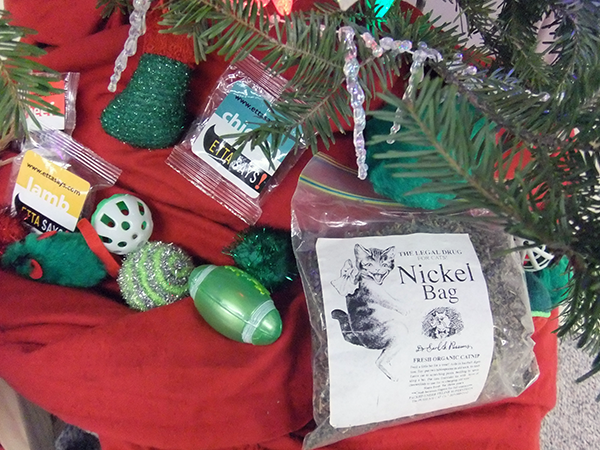 So, what kinds of gifts do I get for my cats? Interactive play toys. Toys to carry around and bat like a soccer ball. Beds. Delicious treats like freeze-dried chicken necks and garnishes of bonito flakes on their food. And, of course, catnip. One year I even bought them an extravagant hand-crafted drinking fountain. You're darn right, Santa Paws comes to visit our home every year!
I know I'm not the only one who does this. I've heard legends of others who pamper their cats (and perhaps their dogs) during the holidays. But even if I'm the only one, I've taught my human nieces well, because when they were little, they always brought special gifts for my cats.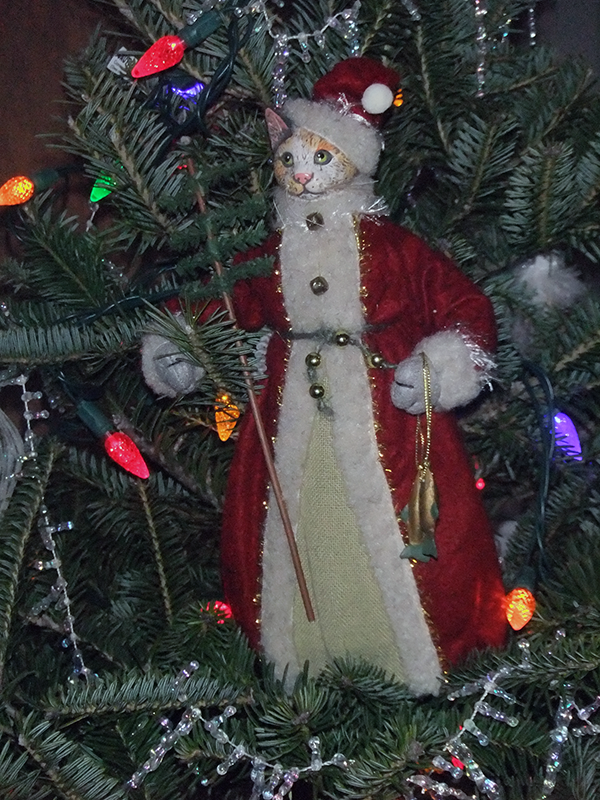 I'm sure some people would scoff at me for buying presents for my cats. After all, they're only pets, right? Well, no: My cats are full-fledged members of my family, so why not let them join in on the holiday fun? After all, they fill my heart with laughter and joy every day. Who can place a value on that?
Besides, all those cat toys and treats are chump change compared to the priceless gift they give me every day of the year: their unconditional love.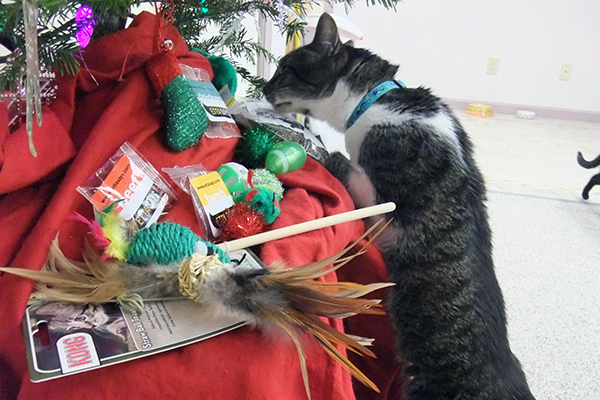 What about you? Do you give your cats holiday gifts? Why or why not? Please share your thoughts in the comments.