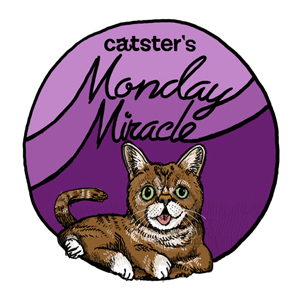 Cleo the cat loves wearing T-shirts. While other felines are known to shun the idea of dressing up, whether in seasonal festive garb or to satisfy their owner's foppish cravings, this three-year-old Domestic Shorthair with green eyes is never caught without something from her wardrobe adorning her frame. Don't think that Cleo is a vain kitty, though — she sports her clothing to help alleviate the hyperesthesia condition she lives with.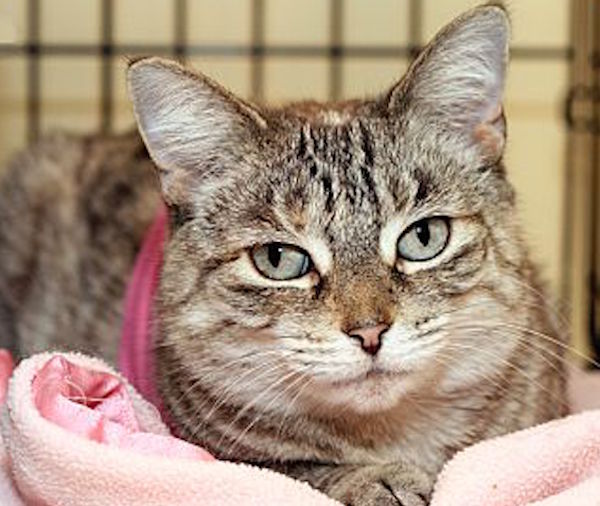 Currently up for adoption at the New Beginnings Animal Rescue center in Royal Oak, Michigan, Cleo was originally saved from a high-volume kill shelter. Her hyperesthesia was discovered while patching up a few injuries and battle scars she'd collected on her journey to the shelter. She's currently on a diet of fancy grain-free food and allergy pills to help manage the condition, but Cleo's clothing remains her principal weapon in her battle against hyperesthesia.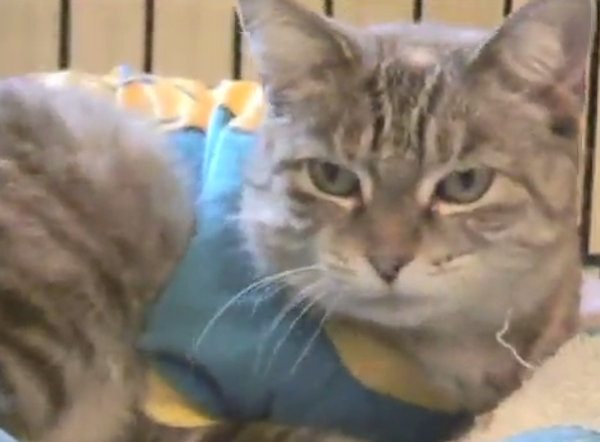 As we reported back in 2013, hyperesthesia can affect cats in a variety of ways. A kitty might "get wild-eyed and just go nuts, almost as if she's hallucinating." Others are prone to crying at a high volume or experiencing skin ripples and hair loss. In Cleo's case, it's painful for her to be picked up or carried around. So as Lisa Hill of New Beginnings told her local news outlet, "Cleo is like an expensive painting — you can look but you can't touch."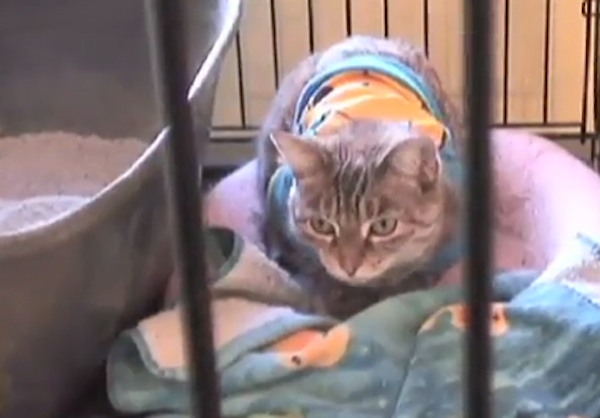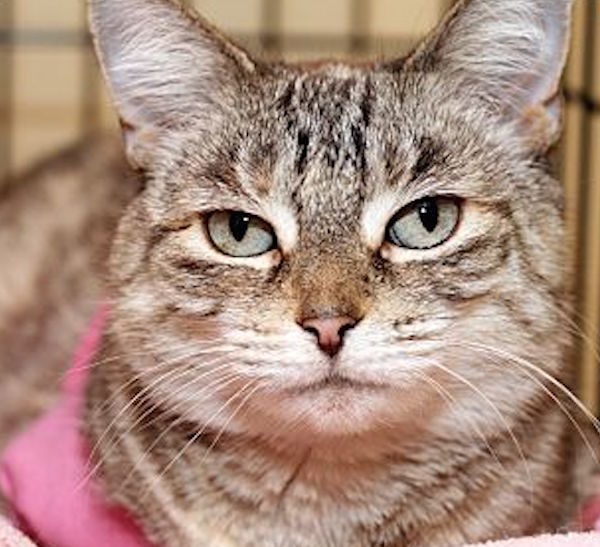 To that end, Cleo's search for a forever home will require someone who's calm and patient and has an understanding of her delicate needs. She's said to be a gentle and loving cat — and has no problems taking her daily allergy pills — and has come through a foster period successfully. Someone with a love of cat clothing and costuming would be a fine fit for this green-eyed cutie.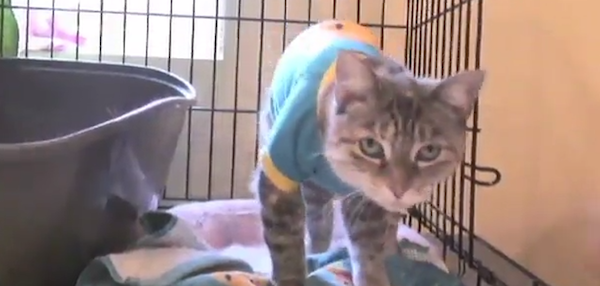 You can check out Cleo's adoption profile over at Adopt-a-Pet and follow the comings and goings at the New Beginnings Animal Rescue via the organization's Facebook page.
Read about more Monday Miracles on Catster:
About Phillip Mlynar: The self-appointed world's foremost expert on rappers' cats. When not penning posts on rap music, he can be found building DIY cat towers for his adopted domestic shorthair, Mimosa, and collecting Le Creuset cookware (in red). He has also invented cat sushi, but it's not quite what you think it is.