Hey, guys, it's Hump Day. No, not like that hump day — what are you, dogs? This is Catster — we're much more refined (re-felined?) on this side of the Internet.
So, did you know that every Tuesday our very own Stephanie Harwin of Catsparella features kitty-cat cupcakes? It's true! If you're feeling a little low-energy on the second day of the work week, we highly suggest you cruise on over there to check out the latest kitty confections. Not only are they adorable, but they are mouthwatering to gaze upon — this Cuteness Correspondent has a definite soft spot for cupcakes. Put a cat on it, and boom! I am done! Weak in the sweet tooth!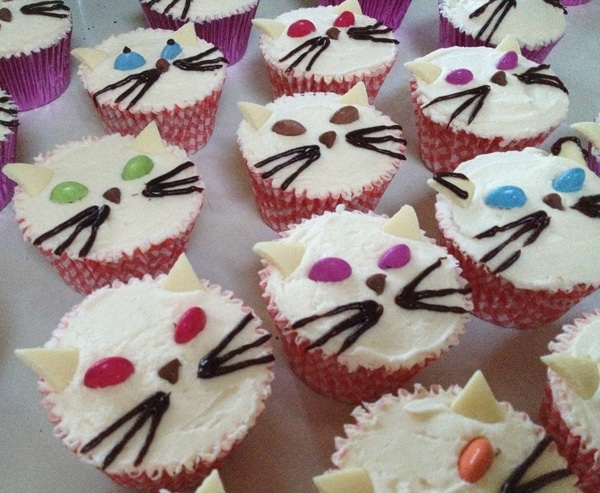 This week's cupcakes come from Kate of KateMakesCake. With candy-colored eyes, the cupcakes were part of a fundraising effort for the Hounslow Animal Welfare Society in London. Since HAWS takes care of all its animals' veterinarian needs so they can be adopted more easily, the fundraising is an important part of keeping the shelter afloat.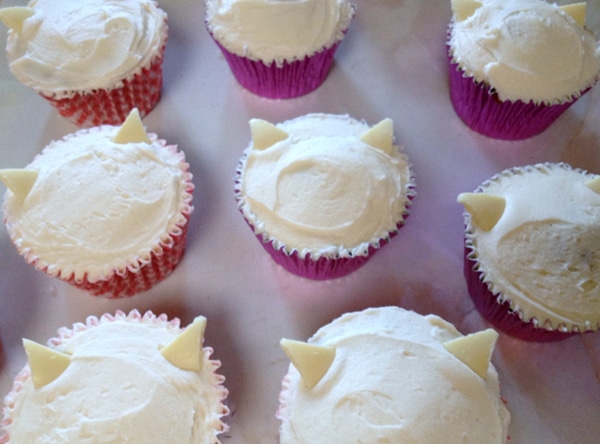 According to Kate, the cupcakes were a huge hit and cleared the table faster than, well, faster than one Cuteness Correspondent gobbling down a cupcake! What a flattering nod to Kate's baking abilities and a fabulous contribution to the Hounslow Animal Welfare Society!
Photos and story via Catsparella and KateMakesCake