Halloween is one of my favorite holidays. When my kids were younger, we had the best parties each year. Friends would come over for the festivities and then kids would trick-or-treat from our house because we live in the perfect neighborhood for collecting candy. We usually have no less that 200 kids each year.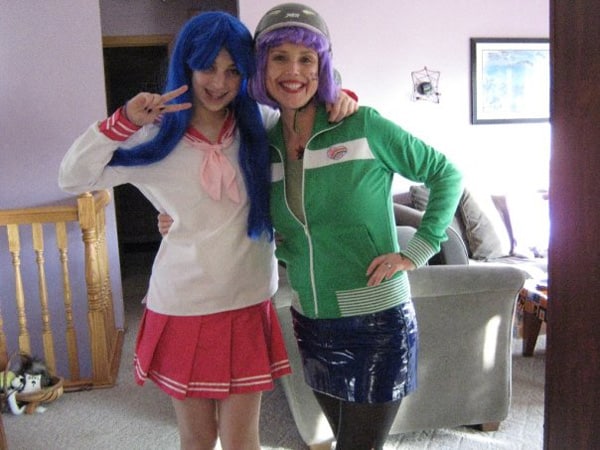 We've always had cats, and have taken their safety and comfort into consideration each season. Halloween is super fun for humans, but most cats are not so fond of the loud noises and crowds that come along with it. Plus, there are safety cautions to keep in mind. Here are five Halloween safety tips for families with cats.
1. Keep kitty calm and indoors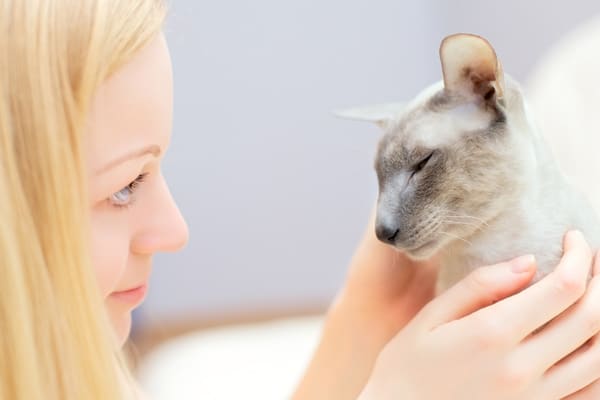 The ringing doorbells, constant activity and excited voices can bring out anxiety in some cats, especially if they're not used to that kind of chaos. If this is the typical scene at your house on Halloween or during a seasonal party, it's a good idea to put kitty behind closed doors in another room and consider using some sort of calming product like Feliway. Remember to tuck your cat away anyway if your trick-or-treating door will be opening and closing all night.
Plus, although we don't like to think about it, Halloween is sometimes a night of mischief, and cats (especially black ones) are best kept indoors.
2. Make sure kitty has proper identification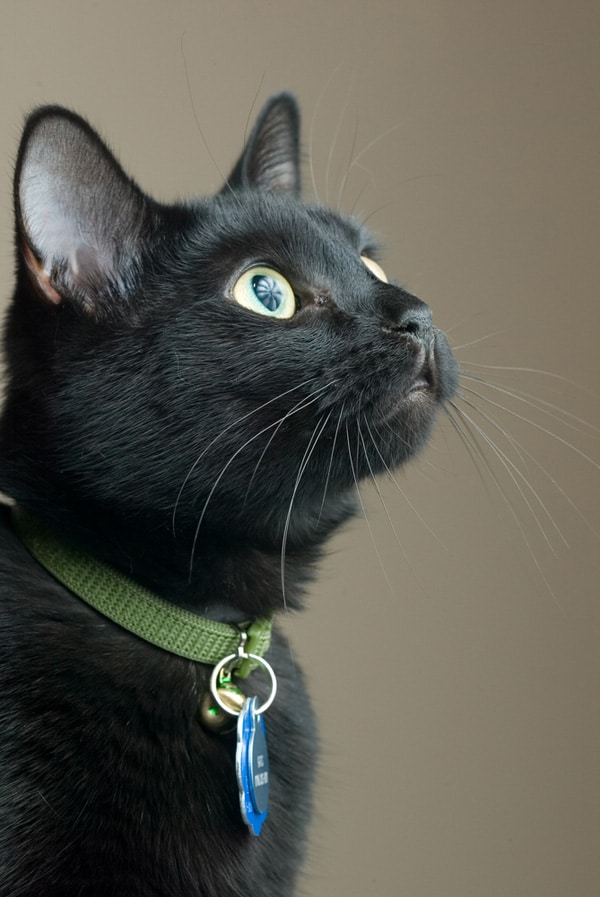 Aside from keeping your cat indoors, make sure they have a tagged collar or are microchipped. Sometimes even the best efforts at keeping your cat behind closed doors don't work so well. Perhaps place a sign on the door of the room that holds kitty: KEEP DOOR CLOSED!
3. Remind costumed kids to be gentle with kitty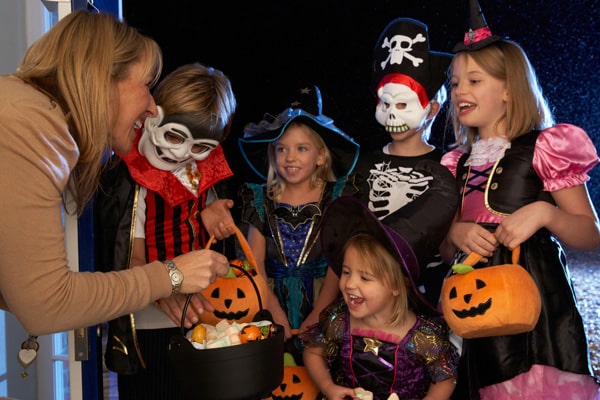 Sometimes when kids dress up in costumes, they take on the traits of the character. My son was a pirate one year and ran around the house screaming, "Arrrr!" Halloween is a perfect time to remind your kids (or visiting friends) of proper cat-handling and that kitties prefer calm voices and don't like to be chased.
4. Keep candy out of kitty's reach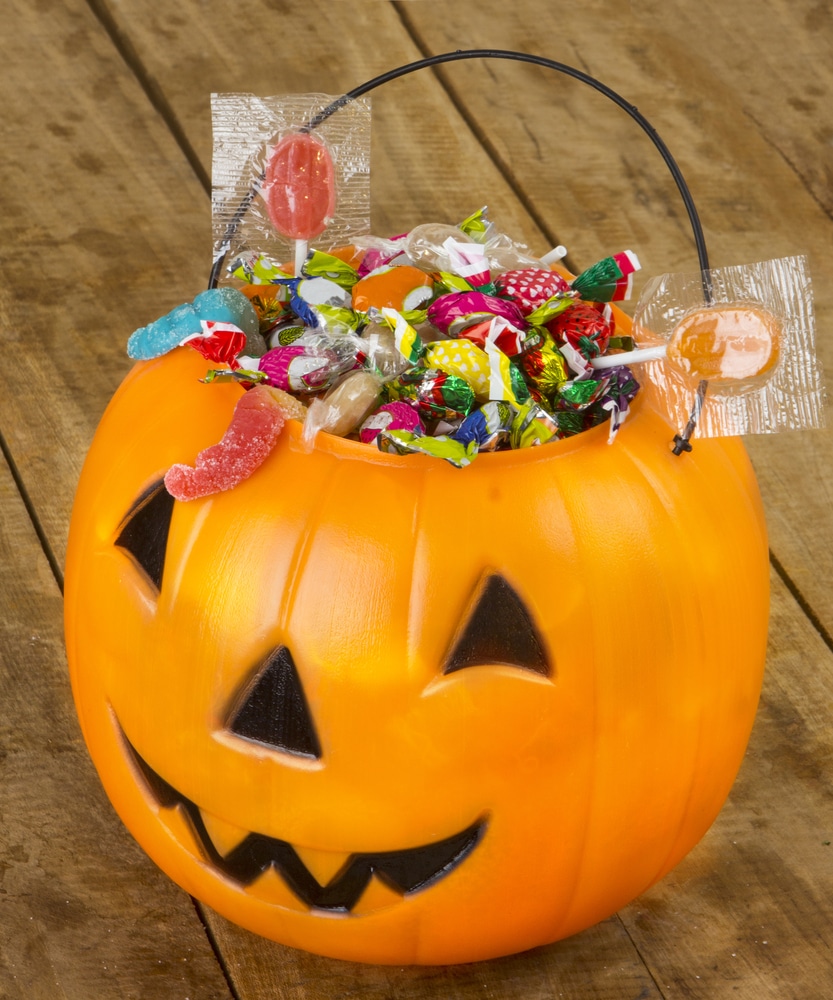 Brightly colored candy wrappers can be attractive to cats, and they may decide they're toys and even ingest something that could physically hurt them. Remind your kids to keep their Halloween candy in a pantry or somewhere your cat can't access.
5. No real candles with kitties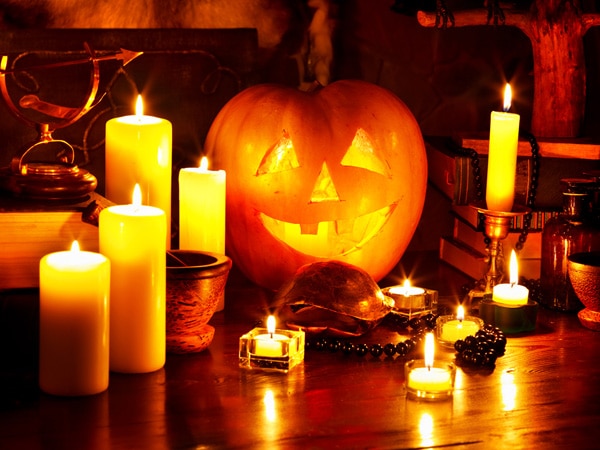 Lit candles are dangerous because your cat easily can singe their whiskers or fur if they come to close to them. The fake ones are the best way to go and will provide seasonal ambiance with a much safer flair.
Do you have any Halloween safety tips for families with cats? Tell us about them in the comments!
Read more about cats and kids:
Read More by Angie Bailey:
About the Author: Angie Bailey is an eternal optimist with an adoration of all things silly. Loves pre-adolescent boy humor, puns, making up parody songs, thinking about cats doing people things and The Smiths. Writes Catladyland, a cat humor blog, Texts from Mittens (originated right here on Catster) and authored whiskerslist: the kitty classifieds, a silly book about cats wheeling and dealing online. Partner in a production company and writes and acts in a comedy web series that features sketches and mockumentaries. Mother to two humans and three cats, all of which want her to make them food.