My son's last day of school is this week, and then begins three months of "hanging out." To him, that means watching some TV and playing video games. He is in marching band, so he does get a bit of exercise and activity; however, I think most parents would agree that sometimes it's a struggle to pull a teen away from a screen. And not just teens — kids of all ages can fall into this sedentary trap during summertime.
Our feline kids need movement as well. At our house, Phoebe is the naturally active one, Cosmo will engage if the activity interests him, and Saffy wants nothing to do with most anything involving exercise. It takes effort to make sure our kitties and kids stay healthy, and that includes sometimes nudging them to get off their tails and do something active with their bodies and brains.
Here are five ways to get your kids and cats moving this summer.
1. The magic wand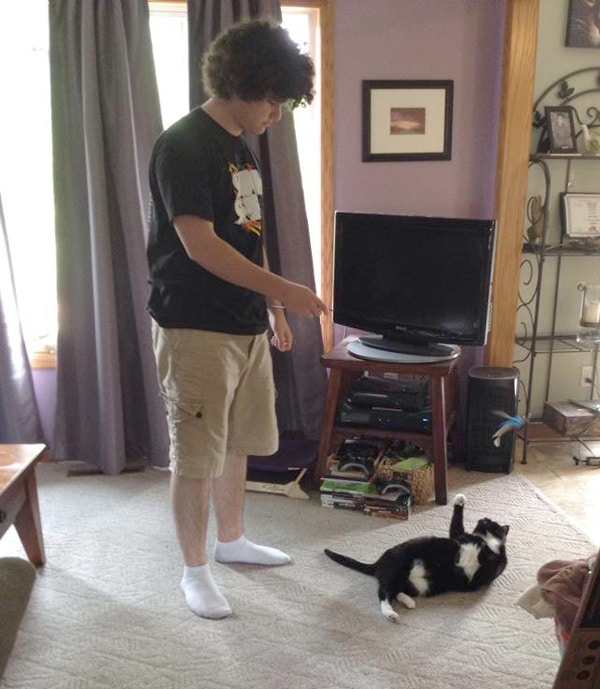 I don't know about your kitties, but the one cat toy that brings all three of my cats front and center is a wand toy, preferably one with dangling feathers. Their personal favorite is Da Bird. Even Saffy emerges from her cat cave when she sees Da Bird is in the house. My kids love to use this toy to play with the cats because it drives them absolutely bonkers. The kids drag it around the house, up and down the stairs, and wave it in the air. Cosmo and Phoebe leap and roll, and Saffy's trademark "paws of lightening" come out as she attacks the feathers with pure vengeance. Kids really only want to play with cats if the kitties are going to participate and have fun. This wand toy is a certain hit.
2. Fetch!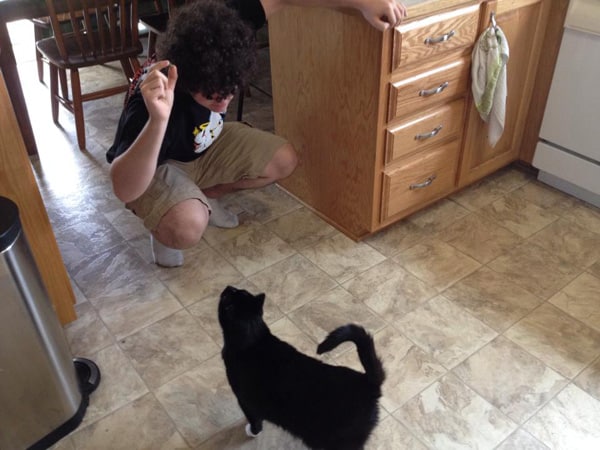 If you do feed your cat treats, a good way to burn off a few kitty calories while enjoying noms is to toss the treat across the room and make your cat race after it. I should probably start doing that with my food, although flinging tacos across the room could get kind of messy.
3. Harness the fun!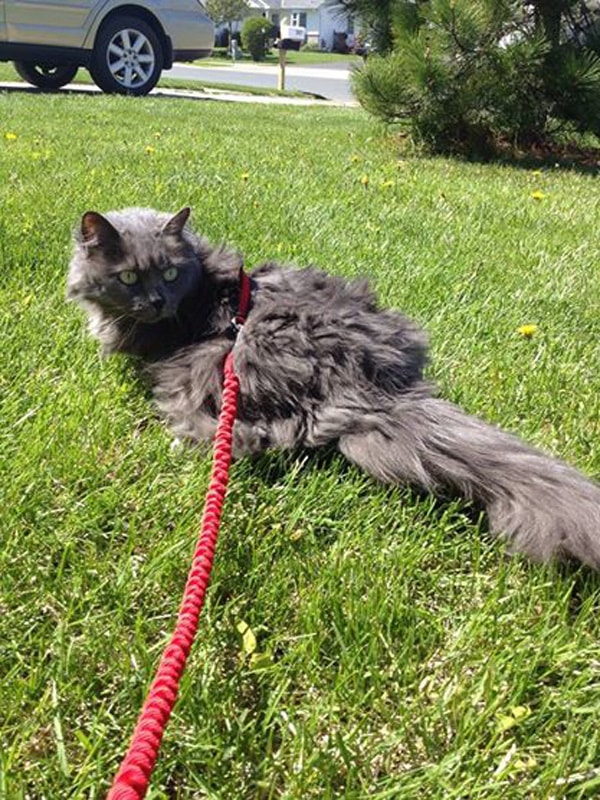 My Saffy loves to go outside on a harness. She rolls around in the sun, eats grass and wanders around the yard. My kids love taking her outside and watching her enjoy the great outdoors. Kitty gets some exercise and kids get more vitamin D and less Xbox.
4. DIY toys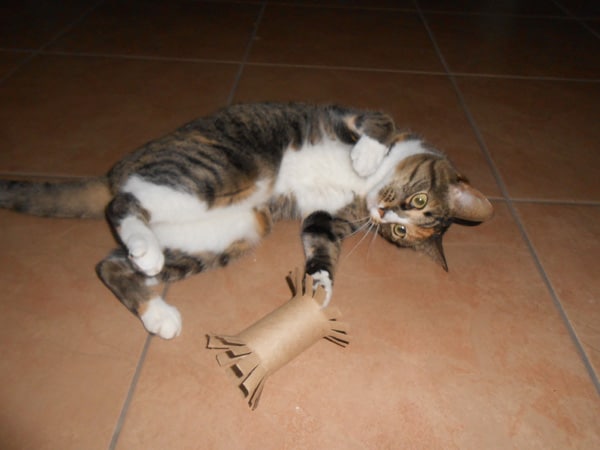 Ask your kids to exchange the TV screen for a pair of scissors and an empty toilet paper roll. I know, I know, I can see the eye rolls, too. There are several DIY cat toys that can be made from a cardboard roll. And what's cool is that the kids can hide treats inside some of the toys and then kitty has to work to get them.
5. Up and down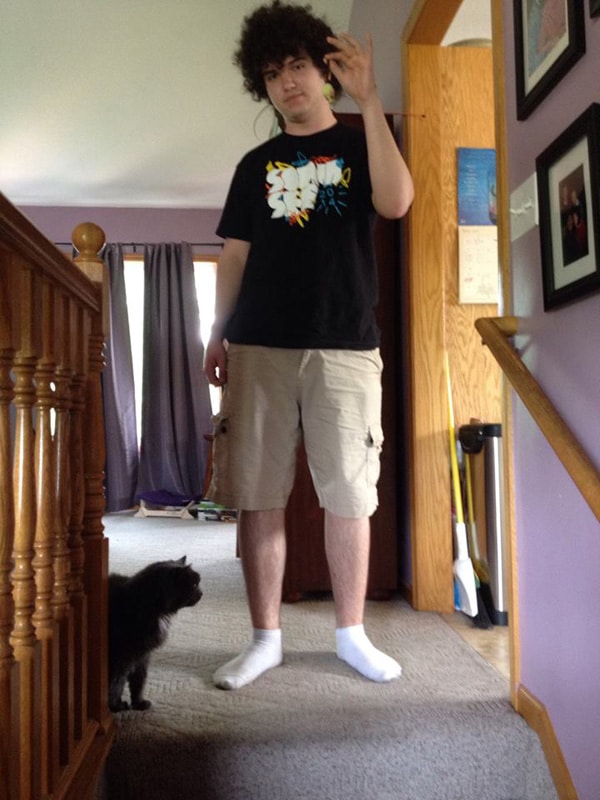 We live in a split-level house with two staircases. Sometimes we toss toys up and down the stairs and watch the cats race after them. This is great exercise for cats and kids because they're both constantly running and playing. I don't know that there are too many things I'd race after like that. Maybe cheesecake — hey, it'd be less messy than tacos!
How do you get your kids and cats moving? Tell us some games in the comments!
Read More by Angie Bailey:
Learn more about your cat with Catster:
About the Author: Angie Bailey is an eternal optimist with an adoration of all things silly. Loves pre-adolescent boy humor, puns, making up parody songs, thinking about cats doing people things and The Smiths. Writes Catladyland, a cat humor blog, Texts from Mittens (originated right here on Catster) and authored whiskerslist: the kitty classifieds, a silly book about cats wheeling and dealing online. Partner in a production company and writes and acts in a comedy web series that features sketches and mockumentaries. Mother to two humans and three cats, all of which want her to make them food.