"How do you identify?"
That might sound like an incomplete sentence. ("How do I identify what?") But here in Northern California ("Leave before it makes you soft," warned Chicago Tribune columnist Mary Schmich in her famous "Sunscreen" speech), the question is a sign of respect for individuality — an acknowledgment that each of us humans should get to say who and what we are.
People often ask the question in the context of gender and sexual orientation. (An answer for me might be "I'm a butch ex-polyamorous bisexual bio-male switch with femme leanings … who really loves cats.") But today I apply it strictly to the world of humans and our animal companions.
Much has been made on this site of men who love cats — including some people who maintain that "real men" love cats. So today I ask myself: Am I a "cat guy," or just "a guy with a cat"?
The answer is complex (but pretty fun).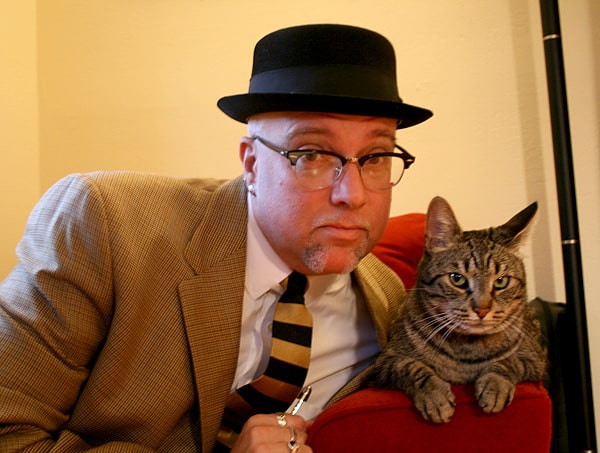 Some background: I'm a generalist, whereas most Americans are specialists. Most of us learn how to do one thing well — say, writing code for software, or calculating risks for insurance policies — then get loads of training to become just as expert as all the other experts out there. Collectively, we can do many things. But individually, most of us can do only a couple of things. When it comes to, say, fixing a bicycle, changing the oil in a car or motorcycle, or putting in a new shower, we're stuck. Well, not really stuck. If we can afford it, we turn to other experts who have training in those areas. We pay them to expertly do what we can't — or what we prefer not to do.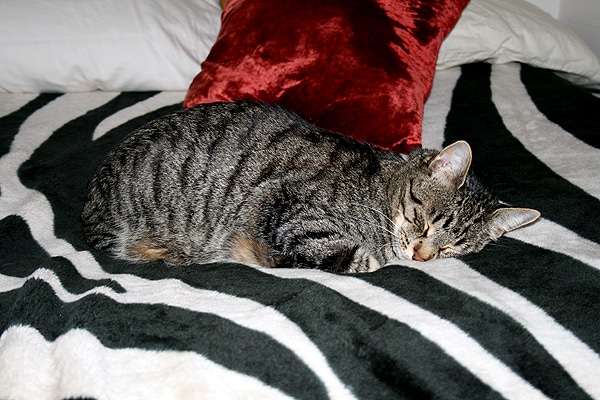 None of us can do everything, but I love knowing how to do a lot of things, and I love learning how to do new things. As I said before, I'm a generalist: I can fix my bicycle. I can change the oil in my motorcycle. I've helped put in a shower, as well as replace a roof and build a patio. When I was a kid, I worked summers on a family farm, driving tractors, baling hay, and feeding livestock. I've shot skeet, I've hunted, and I know how to disassemble and clean a gun.
At the same time, I'm not all gear-head. I also do various types of art — junk-sculpture, photography, painting — and I've had my work shown in small galleries and cafes. I got into journalism 22 years ago because I saw it as a chance to never stop learning. I'm paid to ask questions, to investigate things, and to tell other people about them. I've covered politics, crime, the arts, business, the law, and technology. I can write. I can edit. I can use my "people skills" to work a room or interview a person of note — say, Hollywood director John Waters. I went to night school and learned how to be a paralegal. I've been on numerous paranormal investigations. Occasionally I get on stage and perform, telling stories from my life that are part serious, part stand-up comedy.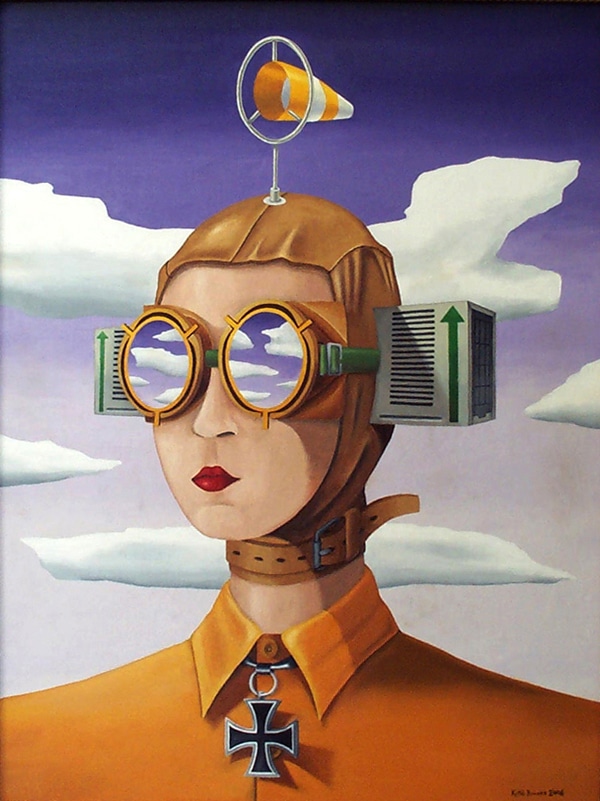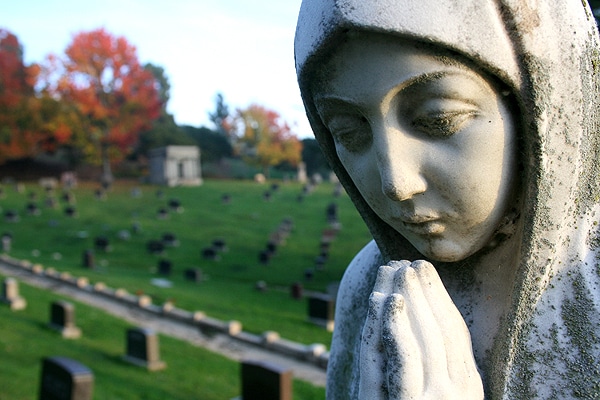 I love to cook and make cocktails. (Glassware!) I love clothes and having a distinct style. I can color-coordinate and accessorize like nobody's business. I can iron a shirt, starch a collar, and do minor garment repairs by hand. (This is the "dandy" part of "Cat Dandy.")
Which brings us to cats. I have one. His name is Thomas. He's a gray-and-brown tabby.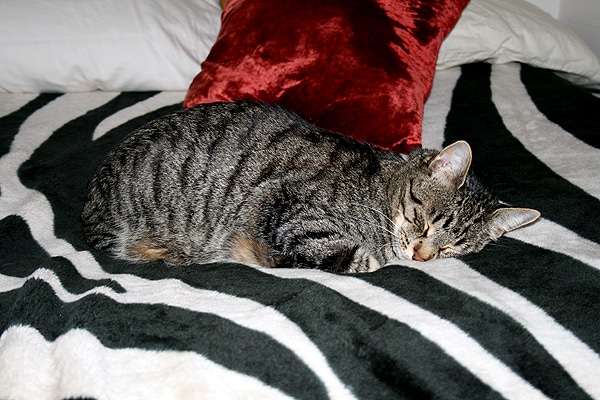 He's the one depicted in the column-header above — and no, I didn't put him in a suit for our illustrator, Nigel Sussman. (But he does look sharp dressed that way, doesn't he?) I love Thomas. I even wrote him a love letter on Valentine's Day.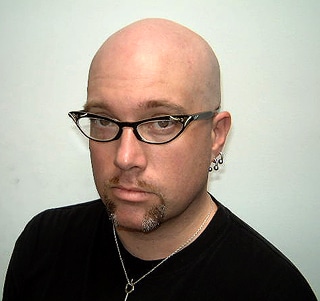 Like the other stuff I mentioned, cats are a strong part of my background. I got my first cat — an orange tabby I named Topper — when I was about 6. A few years later, I got my second cat, Max. He was all white (except for a little gray streak between his ears). It wasn't until my adult life that the cats came back. As a young hot-shot reporter covering crime in Oregon in the 1990s, I had a chubby gray-and-white kitty named Violet, who belonged to my then-wife. Oregon is where I learned the harsh reality of pet-store cats, when my ex and I bought a kitten we called Junior — and he died of an incurable blood disease within a couple of months. The first kitty I rescued myself was a black-and-white "cow cat" called Tiger Lily, who survived a great fall but went on to live a very happy life.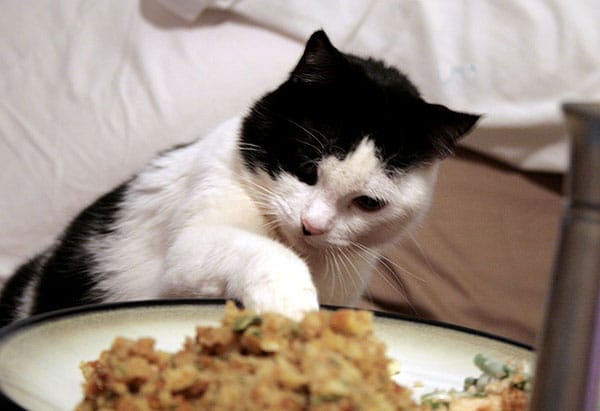 Other cats I've lived with include Cleo (a tuxedo-colored Norwegian Forest Cat), Baxter (a brown tabby), Petra (a linebacker of an American Curl), Hobbes (a tortie), and Fraidy (another orange tabby). At times, when I've been "between cats," I've been honorary kitty daddy to many. Among the most memorable were Boomer (a senior Siamese who meowed like a baby pterodactyl) and Perry (one of the most gorgeous Russian Blues I've ever seen).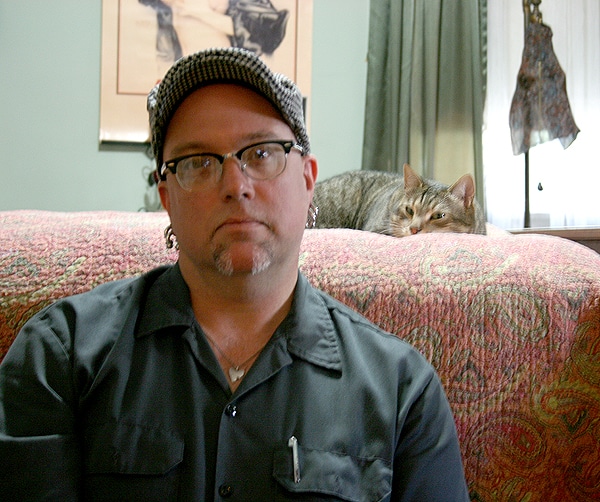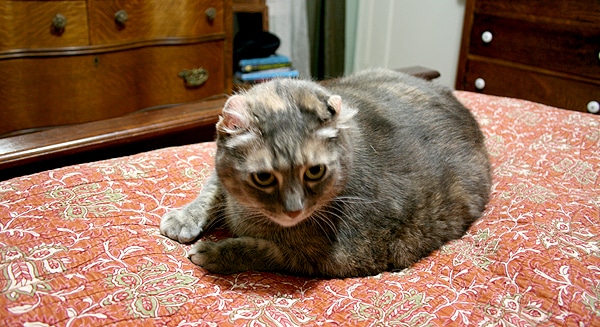 Cats have long been part of my world, but I'm careful not to let them define my world.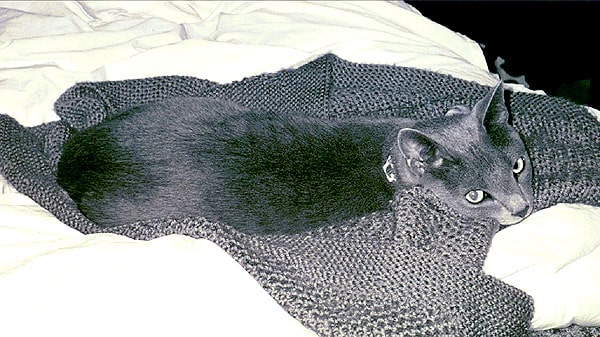 Wait! Wait! Don't skip to the bottom yet, dear readers! Hold the mean comments! The above statement is not denying responsibility. It's not rejecting a label that I'm afraid to wear. (I wrote a love letter to my cat and published it online, for cryin' out loud.) I'd do most anything for my kitty. But I'd also do most anything for, say, my girlfriend, or some of my closest friends, or my co-workers. I could also let any one of my interests be my defining characteristic.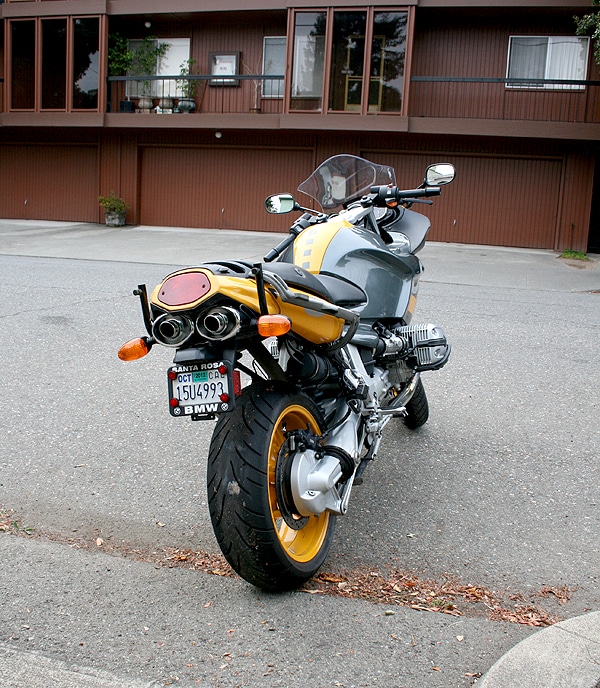 I could easily move toward being a "motorcycle guy," a "writer guy," an "art guy," a "bi guy," or a "comedian/performer guy." Now that I work for Catster (and Dogster), I could also be a "cat guy." (I was once mistaken for Jackson Galaxy, so I have loads of cat cred.) Catster and Dogster cover plenty of cat and dog guys (and gals). For example, a recent post on Dogster profiles eight noteworthy people in the dog world. I'm sure these are all fine folks and they're doing great work, but for me, if I join the cat world entirely or attempt to become a big star in it, I believe that I limit myself. I believe I can ask better questions and learn more with one foot (paw?) outside that world.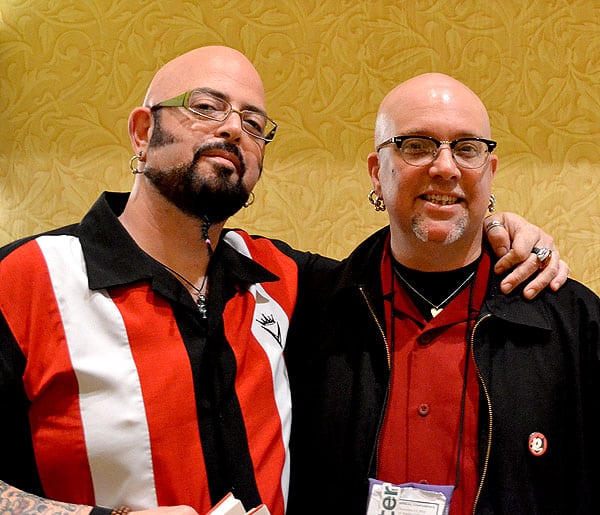 More clarification: It's okay to devote most of your time and energy to a single cause. Jackson Galaxy, for example, is a remarkable individual, and I could learn a lot from him. (I hope to interview him for Catster soon.) I'm glad such people exist. They help me find information and opinions I trust. But for me, if I let being a "cat guy" dictate most of what I do, life would quickly seem dull. I like too many things to limit myself in that way.
Also, time and again, I've found that no matter what the organization is — no matter how humanitarian its mission, how worthy its cause, or which way it leans politically or socially — every group contains a pressure to conform to an orthodoxy of "correct" belief and behavior. I've seen how this can become limiting and unproductive. So, rather than dive in and adopt the creed, I help out as best I can while maintaining my independence — and my critical thinking.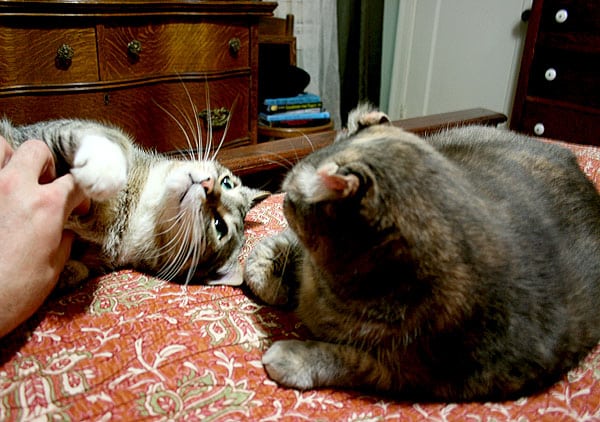 Which brings us back to cats. In the cat world, the prevailing orthodoxy covers "correct" viewpoints on adoption, spay/neuter, vaccination, and food, as well as issues such as whether it's wise to let cats outdoors. Again, before you launch a flame war, know that I probably agree with what most Catster readers believe and practice. (Read more in "Catster Values.") But only in recent years have I learned the more nuanced things about cat behavior and health. Compared with many of you, I have a lot to learn — and I believe a great way to learn is through discussion and debate. That's what I hope to accomplish with Cat Dandy. I'll share what I'm learning about cats, and you help me via discussing issues and telling me what you know. Maybe I'll ask some of you to write guest columns on certain topics.
Not all my thoughts will be popular. For example, I let my cat go outside, whereas I didn't for years. (Different cat, different circumstances.) Do I want to know more about the dangers out there? Yes — so I can make my own decision. Do I want to be automatically condemned as a heretic and be killed in the comments section below this post? No.
Speaking of heretics, a lot of people were furious about the Dutch artist who turned his deceased cat into a small helicopter. But it didn't make me furious. I wouldn't turn my cat into an aircraft, but I believe what Bart Jansen did was interesting, and I believe it was worth discussing (if hard to look at). I'm also rather fascinated by people who turn to taxidermy to preserve their cats' bodies. Again, I might not do it myself, but it's an interesting thing to read about and, I believe, a sincere way for some people to remember their pets. Years ago, I knew a woman who preserved the bodies of many of her pets.
There are also lots of things I know nothing about — in 1995, for example, I had no idea what pet-store cats go through. But I learned. And I changed my point of view. I believe discussion and debate in this forum — along with some good laughs — is the way to grow and learn. That's my mission with Cat Dandy.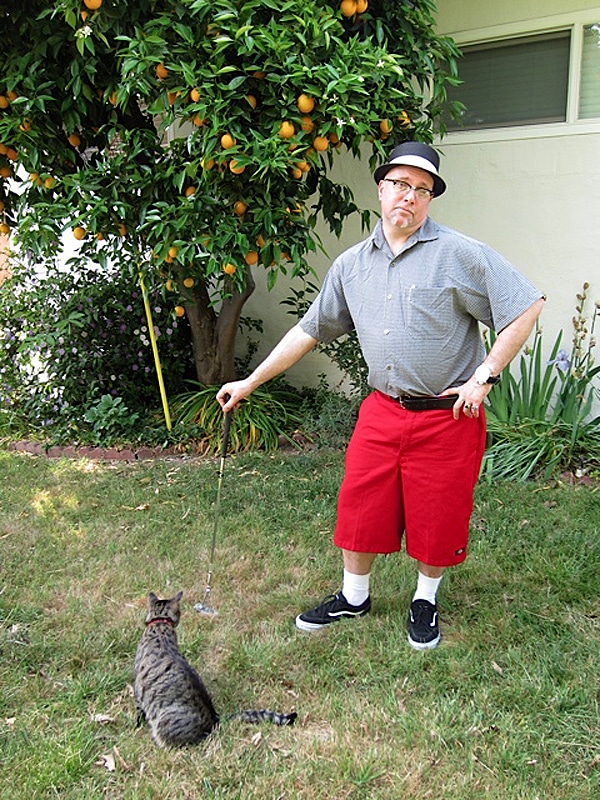 So. As much as I love my cat — and as much as I've loved all the cats I've known — I don't want to be known primarily as a "cat guy." Rather, I want to be known as a guy with a fabulous cat, a guy who learns more about cats and how to incorporate them into his world — a guy who makes his own "cat world," if you will.
Now, if only I can get Thomas into that suit and teach him how to make a killer martini.
About Keith Bowers: This broad-shouldered, bald-headed, leather-clad motorcyclist also has passions for sharp clothing, silver accessories, great writing, the arts, and cats. This career journalist loves painting, sculpting, photographing, and getting on stage. He once was called "a high-powered mutant," which also describes his cat, Thomas. He's also associate editor at Catster and Dogster.