It seems like every new special-needs cat we find is kitted out with some form of zippy wheeled cart to help get around. Earlier this month, we profiled the aspiring speed merchant Lieutenant Dan, and now the latest to pop up on the radar is Tumbelina, a small black kitty who is tackling her mobility issues with a four-wheel-drive buggy.
She was rescued by the Valley Cats Inc. organization from the red list at a high-rate kill shelter in the Woodland Hills neighborhood of Los Angeles. The staff discovered that Tumbelina was born with a condition called cerebellar hypoplasia.
Basically, it means that her brain wasn't properly matured by the time she announced herself to the world. Coordination and movement issues ensued.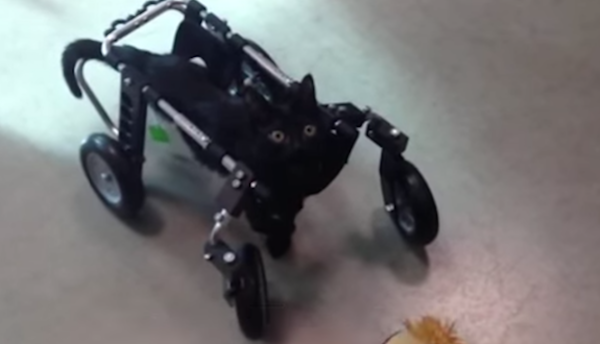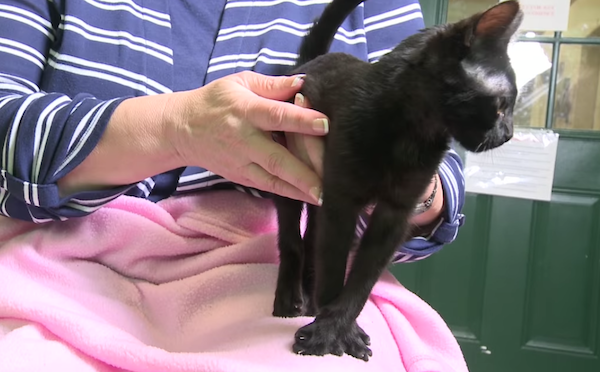 In Tumbelina's case, her front legs are naturally crossed over, so if she attempts to walk she trips at the first step.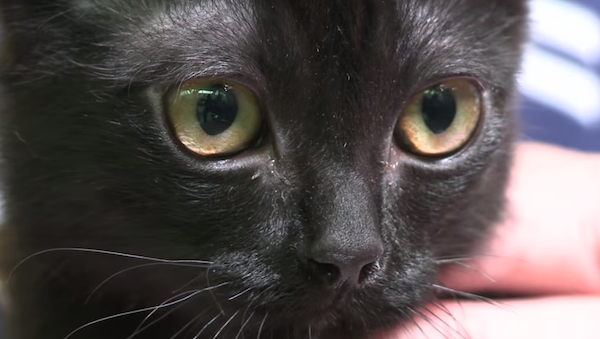 "She's as bright as a penny but her legs don't know what to do," explains Yvette Berke at the Petopia rescue network. "She doesn't get the right brain signals."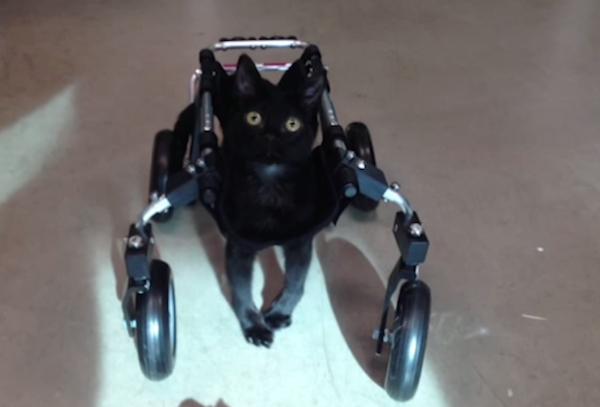 With practice, Tumbelina's four-wheel-drive setup should mean that eventually she can scoot around with the use of a harness or leash.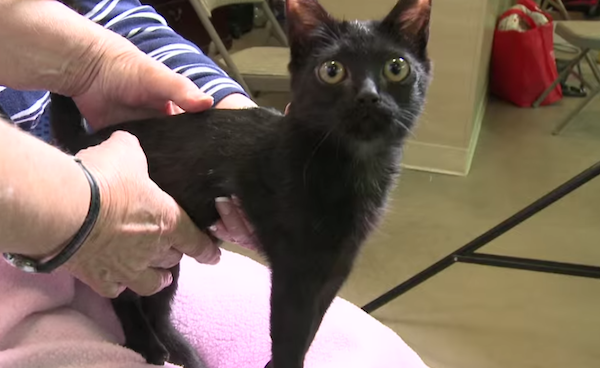 Beyond her movement problems, Berke characterizes Tumbelina as a smart cookie of a kitty.
"She is a brilliant mind trapped in her body, equated almost to being like a Stephen Hawking cat," she says. Talking about her personality, she adds that this little one is "a bundle of joy" who loves to play.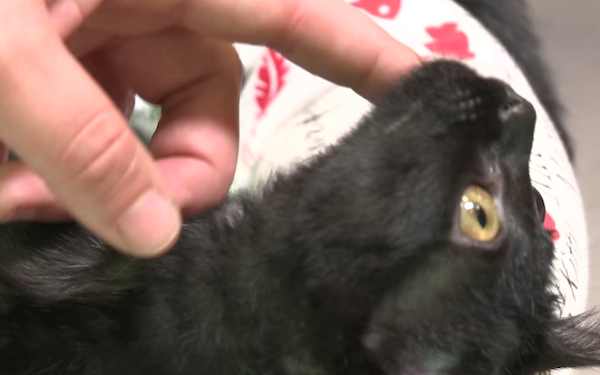 Tumbelina is looking for her forever home. So if the idea of hosting an indoor kitten go-kart circuit in your abode appeals, do the right thing and contact Tumbelina via the Petopia website.
All images courtesy The Pet Collective/YouTube
Read more Monday Miracles on Catster:
About Phillip Mlynar: The self-appointed world's foremost expert on rappers' cats. When not penning posts on rap music, he can be found building DIY cat towers for his adopted domestic shorthair, Mimosa, and collecting Le Creuset cookware (in red). He has also invented cat sushi, but it's not quite what you think it is.