Thank God it's Holiday Season again. It's the purrfect time to spoil yourself, but more importantly, time to spoil your furchild! I know that everyPAWdy loves to spoil their furchild and sometimes we think they have it ALL. And your furriends are like, "ARE YOU NUTS?? Your kitty doesn't know the difference!"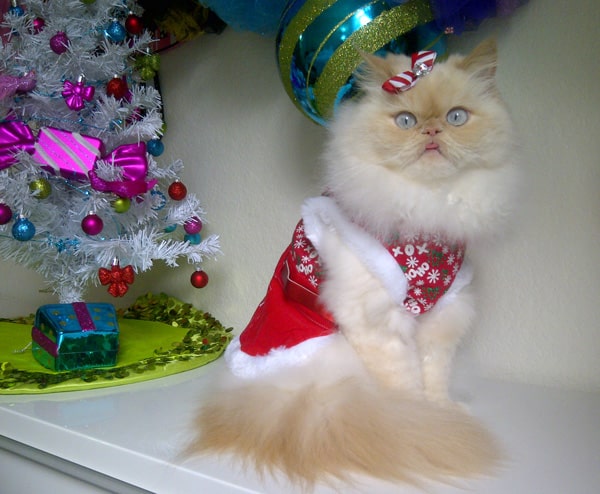 I said HELL YEAH! We do know the difference between good design and a crappy one. If I had an unlimited budget or a daddy with Karl Lagerfeld's wallet, this would be my wish list:
1. Wall-Mounted Feeder Fur Cats
Nothing says you are fancy like a HANDMADE item. Made in Canada by Vurvdesign fur $198 USD, you can eat from a piece of art and you won't need to bend over fur eat!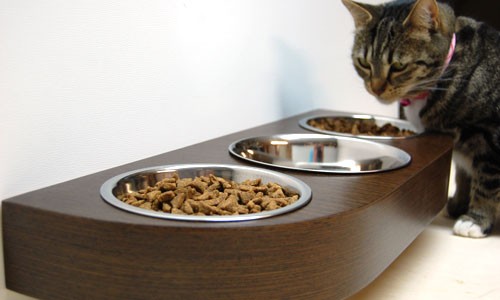 Cheaper Alternative: Let's face it, not everyPAWdy can afford $198 fur a feeder, but specially older kitties can benefit from a wall-mounted feeder, so they don't have to bend over. But don't worry, because Square CatHabitat has exactly what you need fur only $30!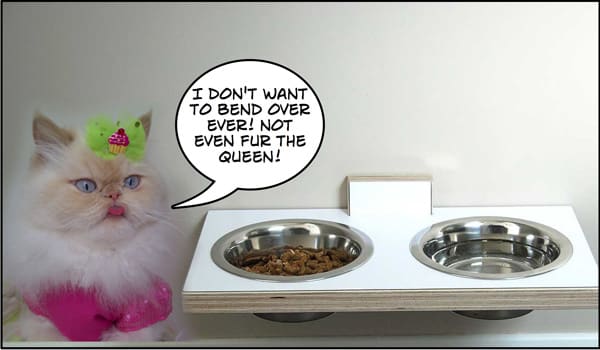 2. Wall-Mounted Bed
Okay I'm a little bit obsessed with mounted stuffs, but I hate my stuffs on the ground, and there is nothing like a bed in the sky … figure of speech, of course. Akemi Tanaka is a company based in New York that makes amazing mounted beds that not only look super stylish but also look super comfy. This can be all yours fur only $199 USD.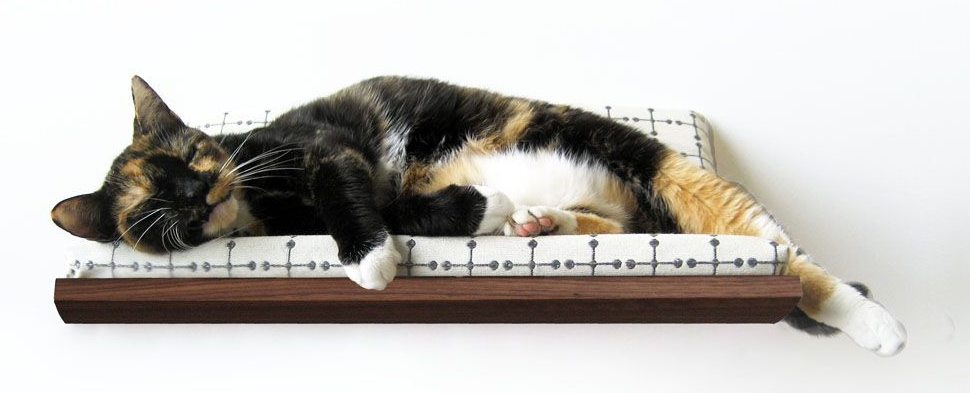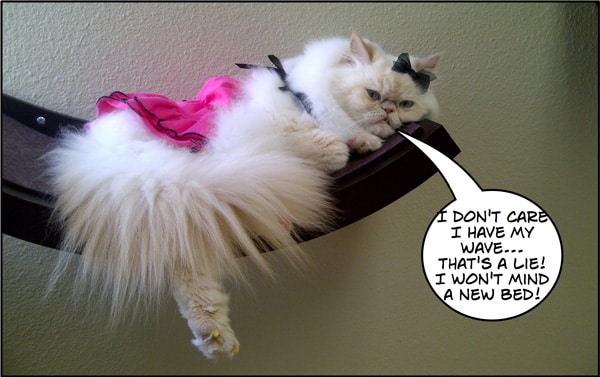 Cheaper Alternative: I know $199 is a lot of money fur many and more in a hard economy, so I found a solution! Take a look at the Sunny Seat. It honestly is a great invention and you can install it in any window, so you don't need to make any holes. It's only $19.97 and you can get it at Walmart. It has great reviews and can hold up to 50 lbs.
3. Cat Tree from Germany
Seriously, my beautiful baby blue eyes cannot believe how pretty is this tree — it is a piece of art FUR REALS! The company is called Wohnblock, and fur only 1730 Euros plus shipping, it can be yours lol. OMG I can't see why it's so expensive but I'm sooooo in love with it.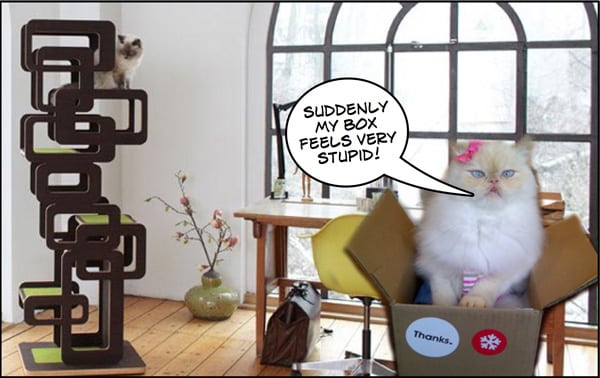 Cheap Alternative: Sigh! I'm afraid is not an affordable comparable cat tree … Sometimes life is a bitch!. In another paw I found a cute cat tree made of cardboard, and how can you go wrong with a cardboard cat tree?? Is made by The Refined Feline and the best part is that right now is on sale fur $49.99. Yessssss!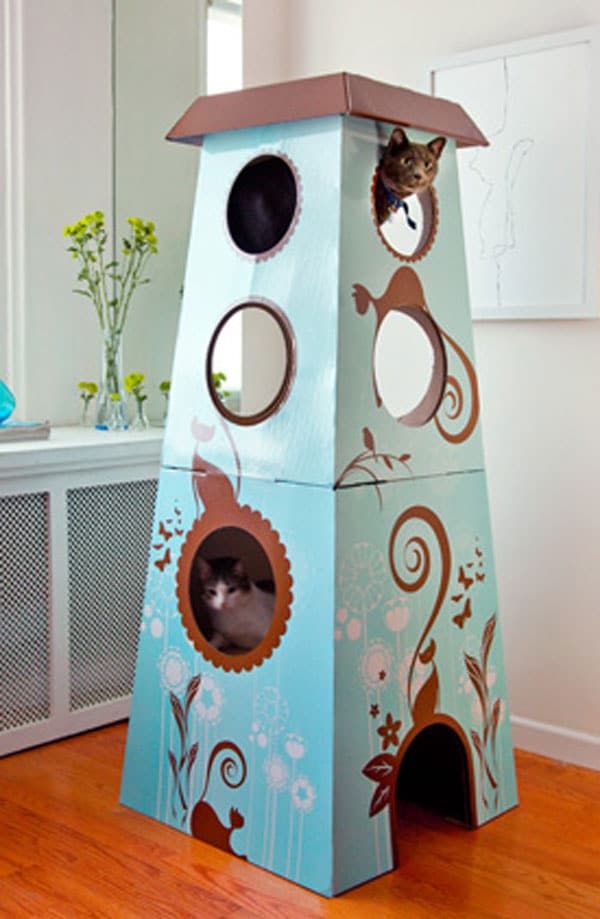 4. CatWheel Toy
Is your furchild getting too big fur their own good? Have the vet tell you that he/she needs to loose weight?? Well if you have $699 + $199 shipping, you can get the fab CatWheel that allows three kitties at the same time to have fun and play. You don't have to be overweight to want this, some kitties are very active and get destructive when bored. Look at the video — looks super fun!
Cheap Alternative: Once again is nothing similar in the market, not even in the same price range.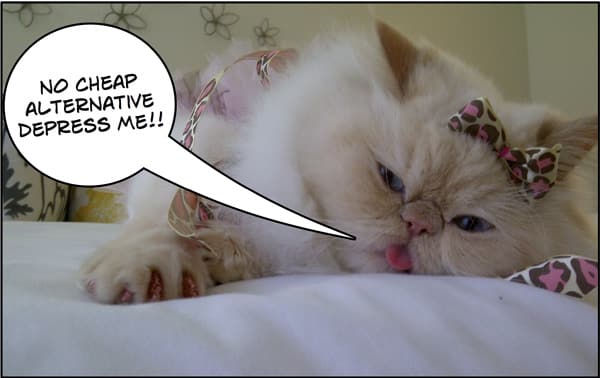 5. Catio
If you ask me, to have a catio fur your baby is a great way to spoil your furkid … it's the best way to enjoy the outdoors in a safe way! I do really love CatsOnDeck because the Catio is configurable and can get attached to your house, so we can come and go freely — how PAWsome is that? Of course, all this comes with a big price tag — $495 to $2,150!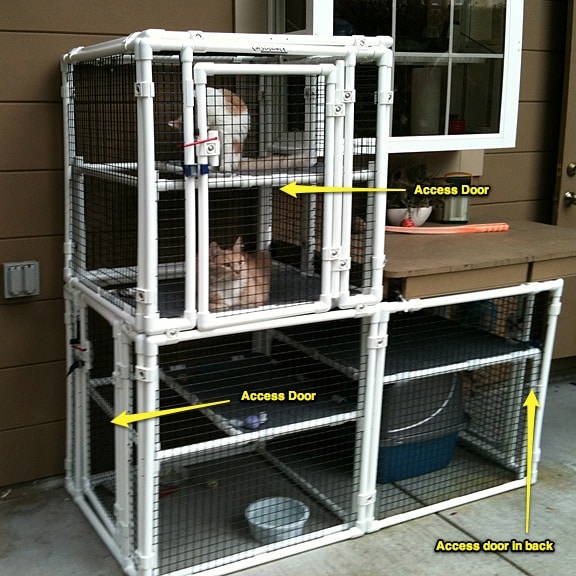 Cheap Alternative: The cheapest solution I found is a play pen by BestPet and I actually have it! It cost $35.99 and is pretty handy when you are traveling, because the Hotels always say that we can't be left unattended unless we are in the carrier. So a big playpen can hold our kitty box, food, bed, etc.. Of course, it's not nearly as COOL as an actual Catio, but hey something is something!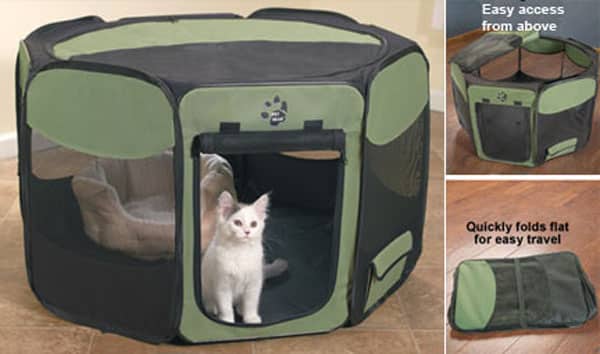 And this is it guys! I hope you enjoyed my top five gifts and of course the alternatives fur the fashionistas on a budget. Remember that the number one thing that every furkid needs and cannot live without is LOVE — and lucky fur you, that's free! Enjoy the Holiday season surrounded by your loved ones and people that makes you happy.