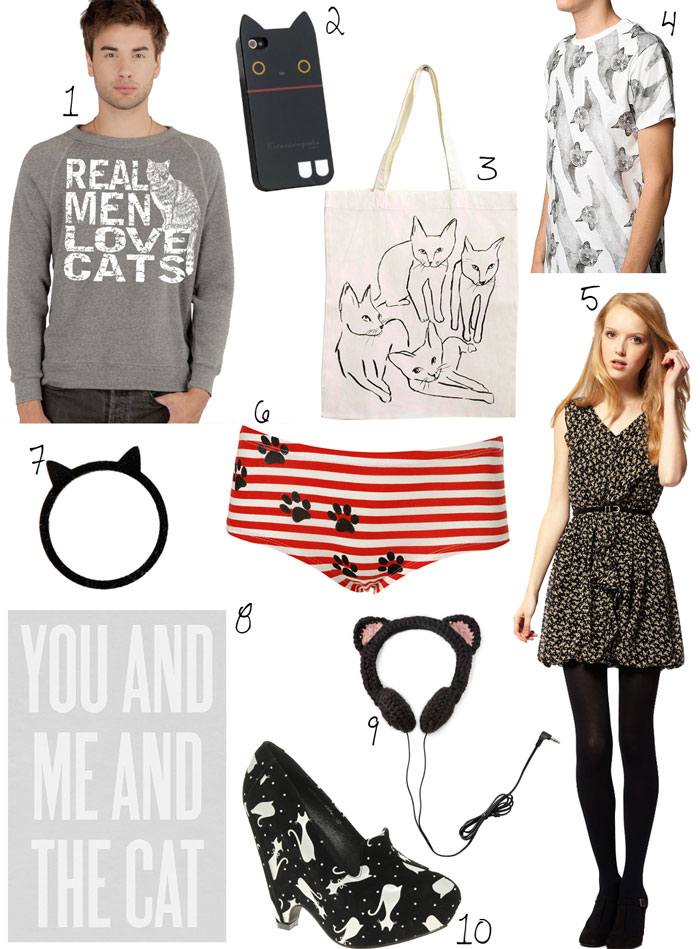 Finding cool and unique gifts for your family and friends is never easy, especially when that special someone has some pretty discerning taste. To help out, I decided to make your job a little easier with this week's Catster Picks!
These ten items are sure to be a hit with the stylish, unapologetic cat lover in your life.
1. Real Men Love Cats Sweatshirt ÔÇö I couldn't agree more with this statement. If this gift is going to the single guy in your life, you can bet he'll pick up a few phone numbers every time he leaves the house in this.
2. Rilakkuma Cute Cat iPhone 4 Case ÔÇö This is perfect for the friend with a "meow" ringtone. How cute are those little ears?
3. Picasso Cats Tote ÔÇö It seems that these days, most people I know (including myself) can never have enough tote bags. The elegant cat lover will die for these cat illustrations!
4. Your Eyes Lie Allover Cats Tee ÔÇö Another one for the cat-men out there. This all over cat tee is unexpectedly awesome.
5. Angel Eye Mini Cat Print Dress ÔÇö This print is so teeny, you can hardly tell it's composed of cats. This dress will be a charming surprise to anyone who gets close.
6. Cat Stripe Cheeky Underwear ÔÇö A pair of these will be the purrfect addition to any cat lover's stocking.
7. Kitty Cat Ring ÔÇö The subtle little kitty ears make this resin ring completely irresistible. At $10, I think I'll be ordering quite a few for my cat friends.
8. You and Me and the Cat Poster ÔÇö Perfect for the couple who completes their little family with a cat.
9. Black Cat Headphones ÔÇö These cool kitty crochet headphones will have your gift recipient rocking out like an animal.
10. Purr Over Lasted Suede Wedge Shoes ÔÇö These shoes are a little pricey, but they'll be worth the investment with the number of heads they manage to turn (downward to your feet, that is).
Follow Catster's Picks of the Week on Pinterest!