As journalist and filmmaker Tina Traster finished up her 30-minute documentary This House Matters, an examination of historical preservation in the Hudson Valley, she began thinking ahead to her next project.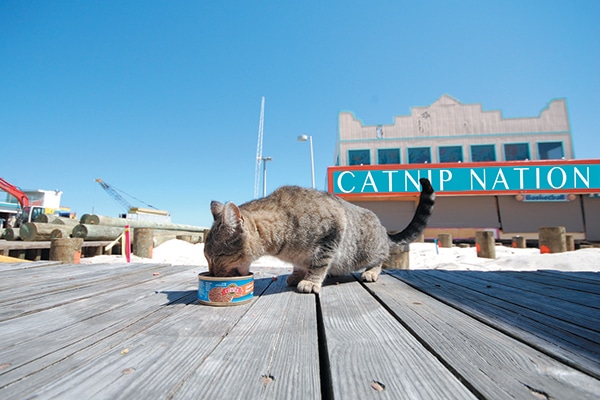 My film partner, Lennon Nersesian, and I had finished This House Matters, and we were saying we should do a film called This Cat Matters," Tina says. The film's subject quickly evolved into something deeper than the original idea. "At first, we started talking about cat love and cat video obsession, but what we found to be the truly surprising development is the dichotomy between the cats we love and spoil and the equal number of feral cats living on the street. Once we started down that path, our film was really born. We recognized that advocacy is needed but that it should be told through the human experience."
The result is Catnip Nation, a full-length documentary about the plight of feral cats and the efforts of unsung human heroes trying to help them. It's emotionally charged subject matter, and those who have been interviewed — and even Tina herself — have occasionally broken down into tears.
That emotion translates into the actual footage. Those who have viewed the movie's trailer have responded positively. "We know from the response to our trailer and a short we've produced called Andrea's Colony that cat lovers and cat defenders cry tears of joy and sadness when they see our work, and they encourage us to keep going and make the film," she says. "However, we also intend to use this film to wake up more apathetic or uneducated people, particularly lawmakers, because we are hoping to bring about change."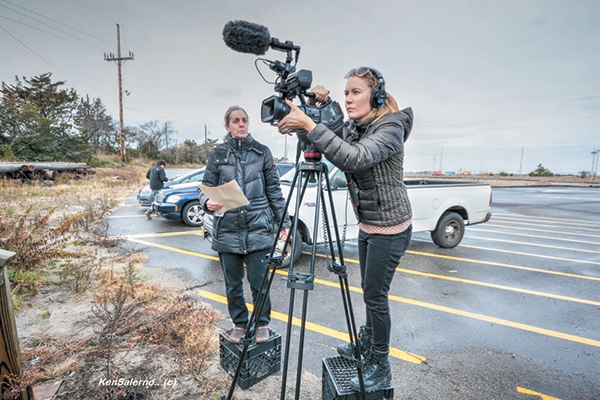 It's an important subject for everyone, not just cat lovers, Tina says. "Not everyone loves, or even likes, cats," she says. "But we have a societal responsibility to find humane solutions for cats on the streets. Bringing them to shelters is impractical. When feral cats land in shelters they are euthanized. Euthanizing cats makes no sense financially for taxpayers, and it is no longer a moral solution for evolved societies."
One of the most effective ways to help feral cats in the long run is trap, neuter, return (TNR). Because feral cats are not socialized, most are not suitable for adoption. TNR programs are the most humane option.
"In many enlightened communities, Trap Neuter Return is a sanctioned, acceptable and sometimes a government-funded program," she says. "This kind of colony management, which has been around since the 1970s, is the most effective way to winnow down populations and to stop the unwanted and stressful cycle of kitten births.
"TNR needs to be understood. It requires cooperation of neighbors, help from veterinarians, but most importantly, political support. Too many colony caretakers operate under the cover of darkness, at their own peril and often in isolation. These are our unsung and unseen heroes, and they deserve protection, too."
At press time, Catnip Nation has been in the making for 18 months. To find out more about the production, the efforts to save cats, view the trailer or contribute funds to the movie, visit catnipnation.com.
Thumbnial: Photography courtesy Tina Traster.
Read more news for cat lovers on Catster.com:
Elisa Jordan is a Southern California freelance writer specializing in pets. She has a terrier, Gidget, and a cat, Izzy.