In the specialized realm of British broadcasters who became household names in the late 1970s and '80s and who now own cats, one man towers above the competition. That man is Keith Chegwin. His kitten is called Lily. Marvel at her now.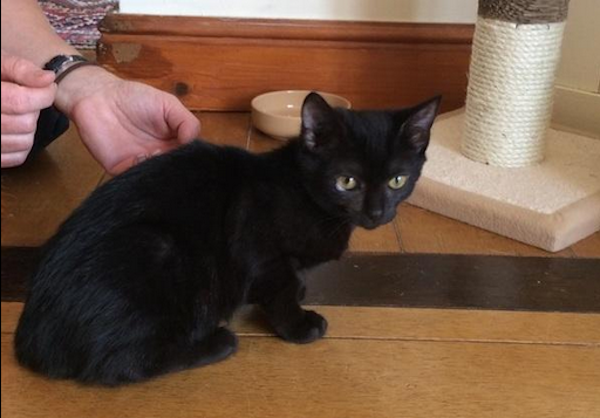 Affectionately known as Cheggers to his legion of fans, the presenter's chirpy and cheeky presence dominated the domestic television and radio waves as he fronted up legendary programming like the Multi-Coloured Swap Shop, Saturday Superstar, and his calling card Cheggers Plays Pop. While Keith is still active on the entertainment circuit these days — and is available to appear at your next soiree — he also seems just as happy to relax at home with his kitty.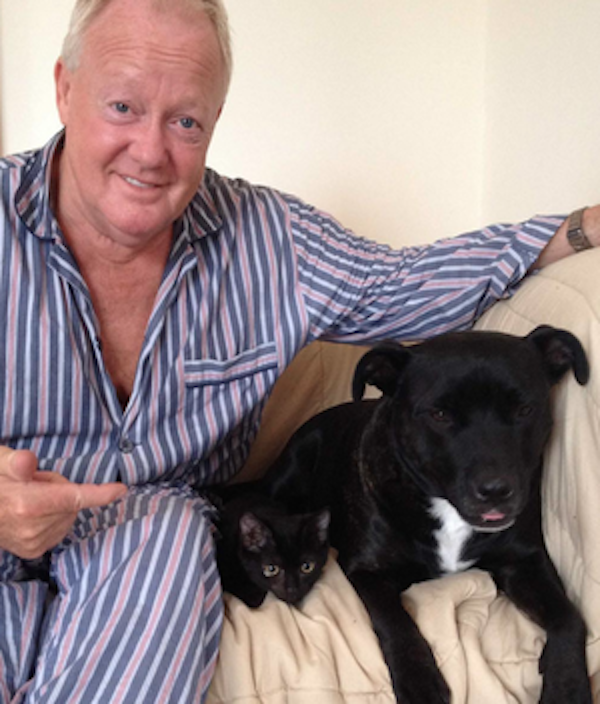 "We got Lily from Cats Protection," says Keith of the newest member to the Cheggers mansion. "She'd had a tough few weeks of life, having hurt her eye quite badly. We popped into our local Cats Protection center and immediately fell in love with her. She appeared to take to us right away and we spent most of our time cuddling."
Talking to Keith about Lily, it's apparent there was an instant attraction between the two of them that was sparked the very instant they met. "Our old cat who passed away was such a joy, and I thought we could never find another one like her," explains Keith. "But as soon as I saw 'Cheeky' Lily, I thought there might be a chance. She's such a character."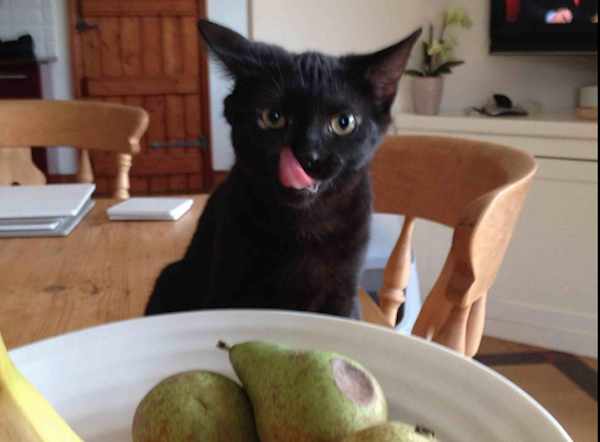 "From day one she's been an absolute joy," Keith continues, talking about Lily's introduction to her new abode. "She's ever so friendly. She was a little bit scared of the dogs [two Staffordshires] we have at first, but after two hours she was ruling the roost."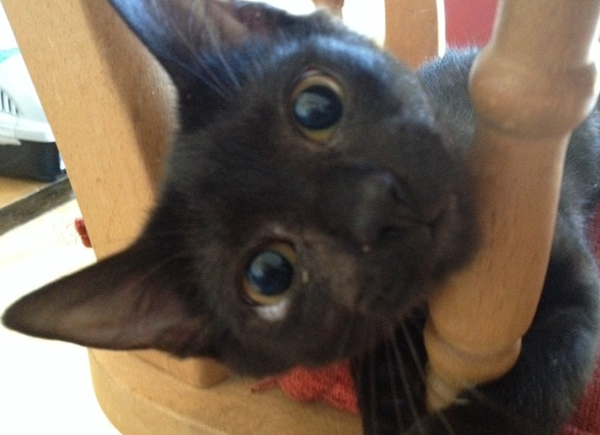 Then Cheggers segues into a classic feline punchline: "We bought her loads of toys to play with — what a waste of money! The only thing she plays with and loves is a tatty ping-pong ball!"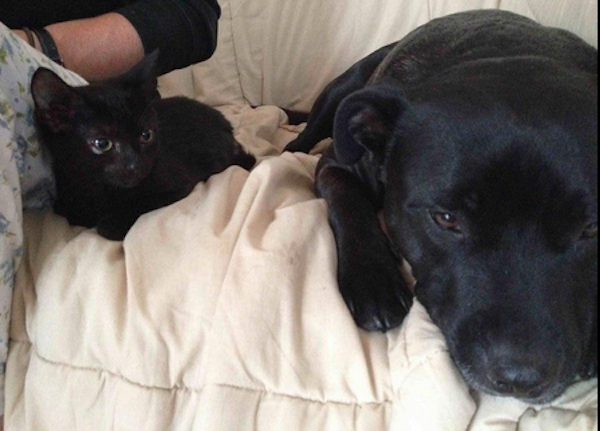 With Keith's esteemed history in the world of television and radio presenting, it seemed only right to ask which of his on-air spars Lily most resembles. "She's like a friendly Lorraine Kelly," he shoots back with rapier-like speed. "She's feisty and fun. She also has that very sort of caring nature, too." Sounds like perfect sidekick material to me.
You can keep up with Lily Chegwin's latest adventures over at her human's Twitter account.
About Phillip Mlynar: The self-appointed world's foremost expert on rappers' cats. When not penning posts on rap music, he can be found building DIY cat towers for his adopted domestic shorthair, Mimosa, and collecting Le Creuset cookware (in red). He has also invented cat sushi, but it's not quite what you think it is.