Have you ever wondered just how much cat litter is used each year in the United States? It's a figure few of us try calculating, but if you did, you might be in for quite a surprise. According to the United States Geological Society, 2.54 million tons of clay are used each year, with an estimated 85 percent used for pet waste — primarily cat litter. If you do the math, this works out to more than 4 billion pounds of cat litter each year. It's a figure that's shocking enough to make cat owners wonder what they can do to be more eco-friendly.*
Fortunately, there are a number of things you can do to green your litter box habits and reduce the amount of litter going into landfills. While your single contribution might seem tiny, if every cat lover made just a few changes, collectively it would make a huge difference.
Here are the top three things you can do to make your cat's litter box more eco-friendly.
1. Go Easy on the Litter
Reducing the amount of litter in your cat's box is Earth-friendly and can also help to reduce odors. When there's less litter in the box, there's less sifting and digging required to find and remove your cat's waste. This makes it much easier to clean out the box. You're less likely to miss soiled areas that can build up over time to create a pervasive smell. And when it's easier to scoop, you may be encouraged to scoop more often, which also cuts down on odors.
There are several factors that will help you determine the optimal amount of litter to use in your litter box. If you're currently filling your cat's box to maximum capacity, there's significant room to reduce the amount of litter you're using. You'll also be able to cut down more if you have one cat vs. many cats.
If your kitty dislikes change, you may only be able to decrease the amount of litter by 10 percent. Regardless of what amount you consider a happy medium, make sure to reduce the amount of litter very slowly so as not to upset your cat.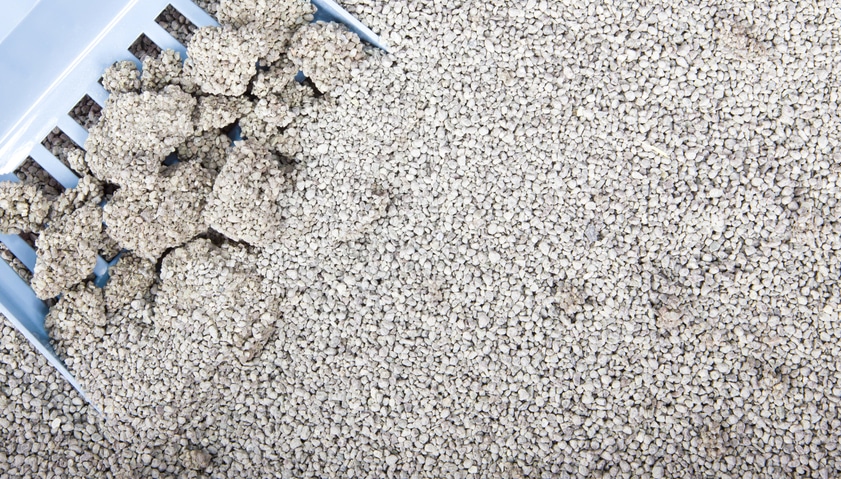 Even if you decrease your litter use by just 10 percent, you'll be helping the planet in a big way. Consider the ballpark figure of 4 billion pounds of litter used each year in the U.S. If every cat owner cut back by 10 percent, this would save approximately 400 million pounds of cat litter from going into landfills each year.
2. Switch to an Eco-Friendly Litter
One of the best ways to green your litter box habits is to switch to an eco-friendly cat litter made from natural materials, which are either recycled or made from a renewable resource. And since litter is bulky and heavy, look for a product that is manufactured closer to where you live, as opposed to shipped from overseas.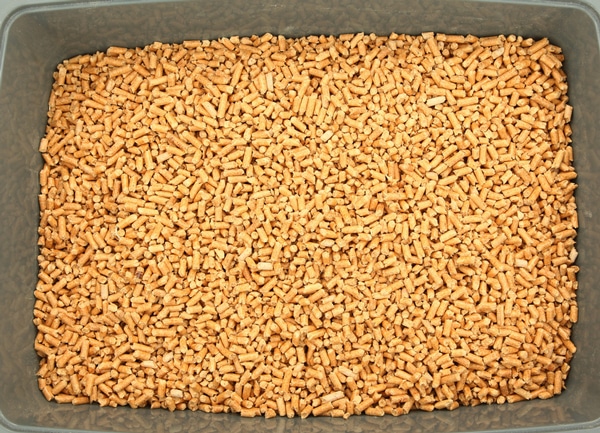 3. Choose an Eco-Friendly Litter Box and Litter Supplies
When it's time to buy a new litter box or replace an old one, look for one made from recycled plastic as opposed to new plastic. The price difference is negligible, but the resources saved are priceless. If your box is still in good working order, give it regular and thorough cleanings to extend its life. Don't forget to use eco-friendly cleaners, too.
When your litter scoop is on its last legs, choose a scoop made from recycled plastic, or consider a stainless steel scoop if you expect to have cats for years to come. A stainless steel scoop can be washed, disinfected, and reused for decades, and can even be passed on to another cat lover.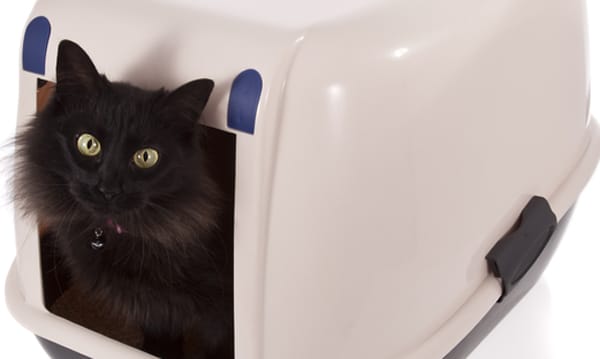 *Note: These numbers are from a Pet Product News article from June 2008, "Litter and the Environment: Pet Camp and Cat Safari Owner Does Some Homework for His Facility," by Mark Klaiman
About the Author: Holly Tse is a green cat expert and the author of Make Your Own Cat Toys: Saving The Planet One Cat Toy At A Time. Her blog, Green Little Cat, shares eco-friendly tips and ideas for cats and cat lovers.