Ever wake up in the morning and think to yourself, "You know what I really want to see today? Some long-haired feline eye candy with a side of snaggletooth." Well, you're in luck, as that's exactly what Coco Puff the Snaggletooth Kitty Gurl is all about.
After witnessing her sashaying all around her Facebook gallery while showing off her endearingly misaligned tooth, here are some very important things I've learned about Coco Puff.
Coco Puff can be considered a petite lady, with this chocolate Persian weighing just seven pounds.
Despite the second part of her grandiose moniker, she is not related to Snagglepuss, the pink mountain lion Hanna-Barbera cartoon character. (Neither, I'm guessing, is she any relation to Snaggapuss, the footnote '90s rapper who impersonated said animated icon.)
Coco Puff was adopted from the North Texas Cat Rescue.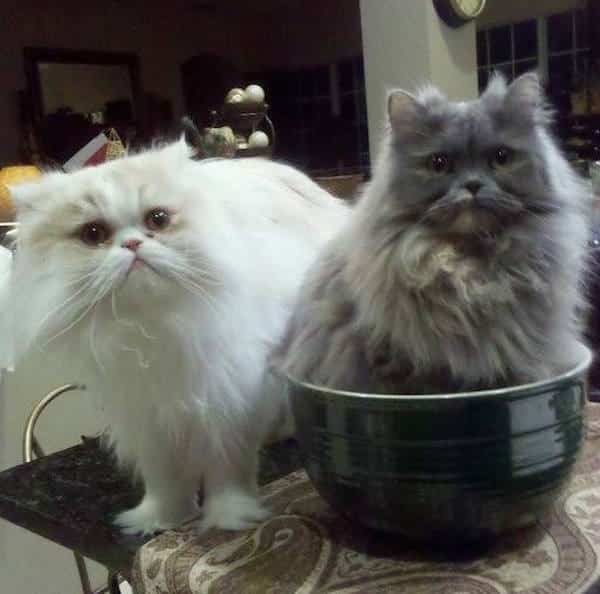 She currently resides with her big brother Romeo and an older sister named Paris.
Suiters be warned: Coco Puff is currently involved in a relationship with Fangsy the Underbite Kitteh. Here she is all dolled up for their Valentine's Day date.
Ms. Coco Puff is an unabashed treat fanatic and is willing to put in some serious hard graft if there is a chance of a snack at the end of it.
See more Pix We Love on Catster:
About Phillip Mlynar: The self-appointed world's foremost expert on rappers' cats. When not penning posts on rap music, he can be found building DIY cat towers for his adopted domestic shorthair, Mimosa, and collecting Le Creuset cookware (in red). He has also invented cat sushi, but it's not quite what you think it is.