Hello my LunAddicts, today's column is going to be about furchild pawtography! All the time I get questions about how to take good pictures and everyPAWdy complains that their furchild never stays still fur a picture, etc, etc. I have some news fur you, you are doing it wrong! I promise that after you read these helpful tips you will be snapping pictures like a PRO.
1. Use natural light
This is a MUST. You can't take a good picture of your kitty in a dark room, at night, or using lights. To use flash is a huge NO-NO, your furkid will get red eyes every time. I want to be clear that this doesn't mean that you have to throw your kid in the backyard to be able to take pictures! Just open all your windows and let the light in. Safety is furst. Fur last make sure the light is not behind her or you will get just shadow!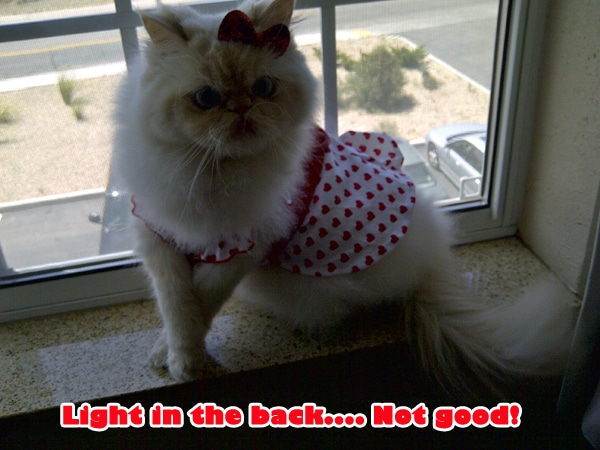 2. Don't expect them to sit still
I know everyPAWdy have this fantasy, but unless you are a professional model like me, please give up! You need to learn how to work around us. Fur example, when we are napping is a purrfect time to snap a sweet picture. Now, if we are napping and you want us to open or beautiful eyes, make a little noise (a treat-bag noise works very well) and we will wake up right away! Click click more cute photos.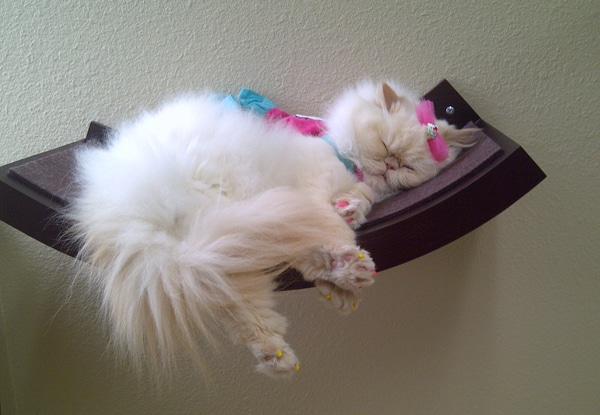 3. Try some action photos
Our "mobility" is not a bad thing. It is an opportunity fur take SUPERULTRAPAWsome photos, but of course your camera will need the "action" feature, otherwise it will be super hard to take the pictures fast enough.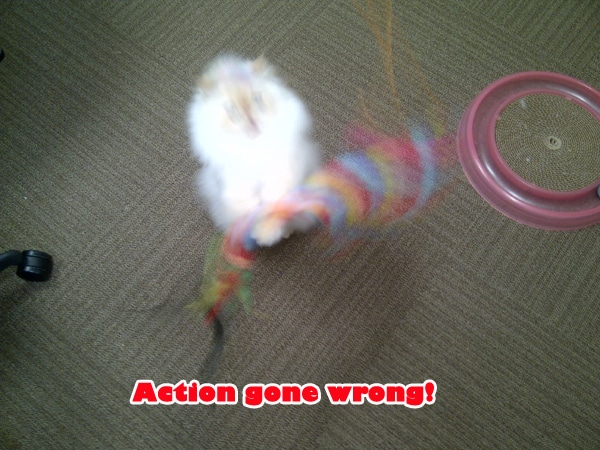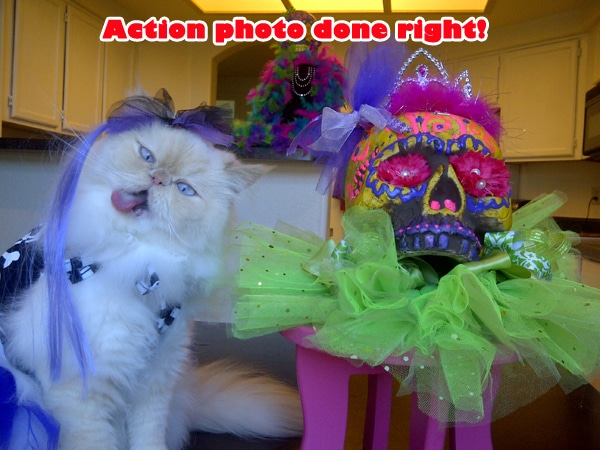 4. Tips for close-ups
Everypawdy knows that when we are in front of a window we are in a TRANCE! More if we can see birdies — we will make some faces then, and take this opportunity fur take close-up photos … TO DIE FUR!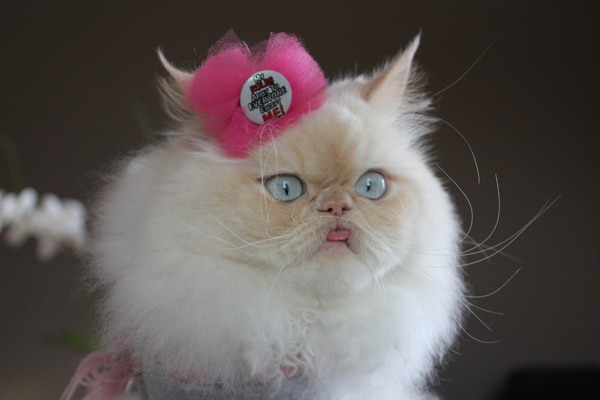 5. Come to us!
Don't be lazy guys, you want your furchild to be comFURtable, so don't force him to come to you. Here is a valuable tip: Get down to his or her level, sit on the floor or lie on your belly, and, believe me, magic will happen. If you ate too many tacos or chips (cough cough like my momma) and laying down is an extreme sport, try it when we are relaxed on the table, kitchen counter, bed, etc.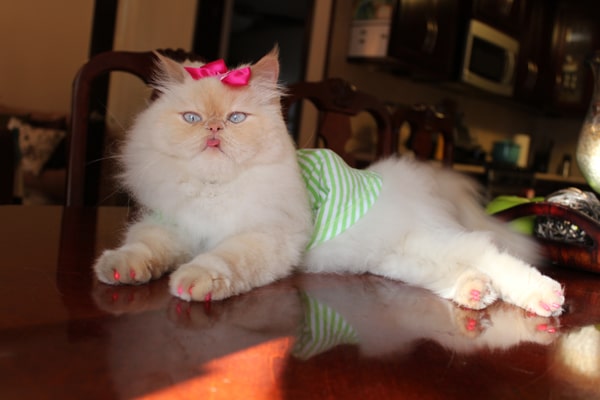 6. Don't have a mess
Seriously FUR GOD SAKE, no one wants to see all your mess in your photos! Simple backgrounds without a lot of stuff is the best, you want to bring the attentions to US, not to your dirty clothes!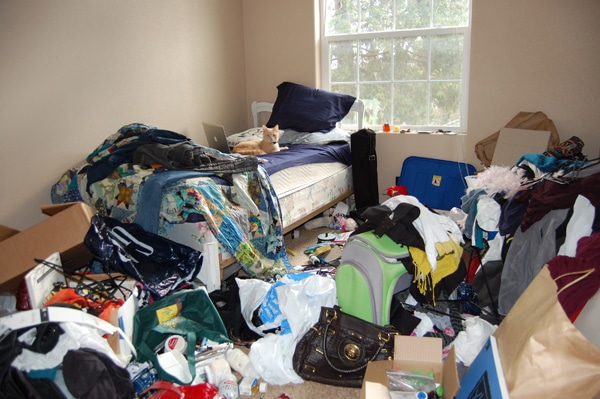 7. Have treats on hand
I'm a little bit ashamed to admit that we do almost anything fur a treat, but it's true! Fur keep us interested during the photo shoot, have treats around. Also, if you want your furkid to look into the camera, hold the treat near the lens and he will look in that direction. Just make sure to reward your baby right away or he will get desperate and try to reach the treat himself … not good fur a photo lol.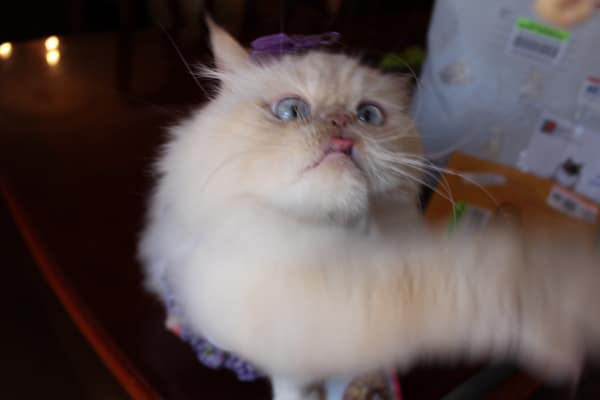 8. Don't furget the kitty traps
Put out stuffs that your furchild can't resist! Fur example, empty boxes or baskets, a paper bag! Anything you know FUR sure that we will go make a proper inspection of lol.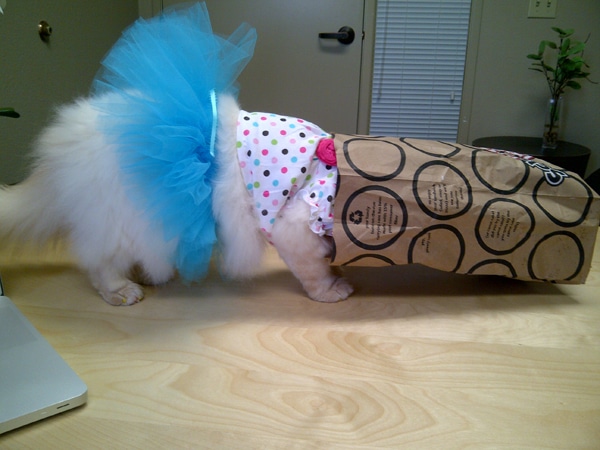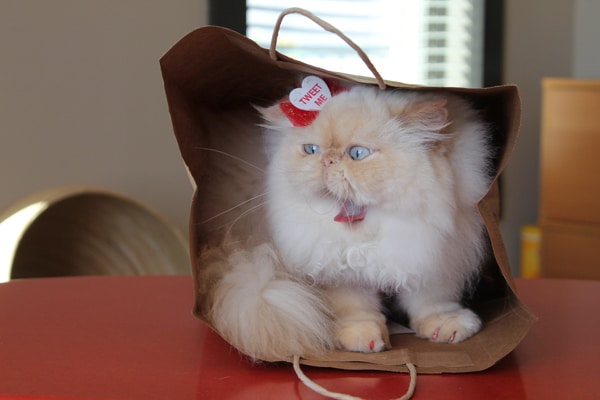 9. Always be ready
You don't need to have your fancy camera around all the time, nowadays phone cameras are very good, and, let's face it, we always have our phones nearby. Most of my photos were taken with and iPhone or Blackberry … especially the funny and unique ones! Believe me, a fancy camera is overrated.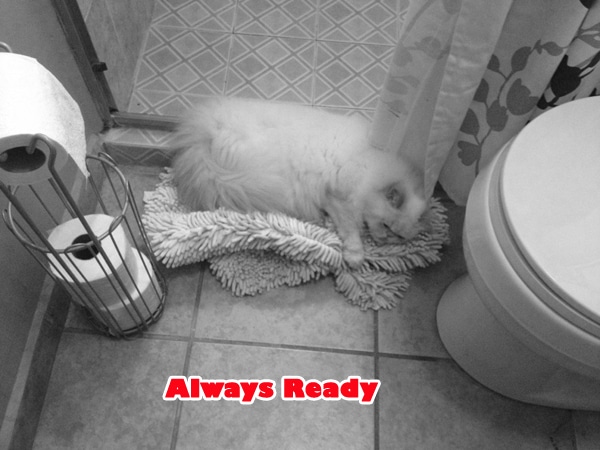 10. Be patient
You can't rush purrfection guys! You have to schedule a day to do it. Fur example on Sunday, let them do what they normally do. Have breaks between takes, let them sniff the camera, etc. If you are relax they will be relax. Wait fur the magical moment. You will know when you see it!
I want to share you the video of me modeling (in case you haven't seen it). I'm a professional so I look into the camera and I can do different poses fur the shoot. My momma likes to use her iPhone instead of the fancy camera because we can post faster into my Facebook page.
This is it guys! I hope you try some of my tips and have fun taking cool pictures. Remember that I'm waiting fur you on Facebook & Twitter and that I will love to be your furriend here on Catster, too. Don't FURget that are many purrsians looking fur a FURever home. Fur help them check my website today!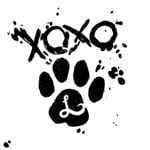 Read more tips on photographing your cat: