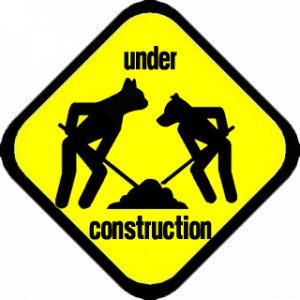 Dear Catster Readers,
In case you missed our update last Friday, we will be launching Catster Magazine sometime during the week of March 12 (exact day will be determined by the number of small fixes we need to make before unleashing it).
From tomorrow through launch day, there will be no blogging here on the Cat's Meow or on Catster's other blogs (Kitty News Network and Vet Blog) as we migrate all our archives into the new publishing platform. For more information on that, please see our previous post. Comments on our blogs will likely be disabled at some point during our move out of WordPress, so please be patient with us. We will be working our tails off to make sure the transition is as smooth as it can be.
Purrrs, and see you on the other side!
Your Friends at Catster HQ
Update on 3/9 at 1:12 PM: Comments on all blogs save for our Site Update blog have been turned off as we migrate all archived comments. Please leave us a comment over there if you have a question about Catster Magazine. Thanks!