DIY Recipe: Tuna-Pumpkin Cat Treats
Your cat won't be able to resist these delicious treats I found — created by Animallama blogger Monika.*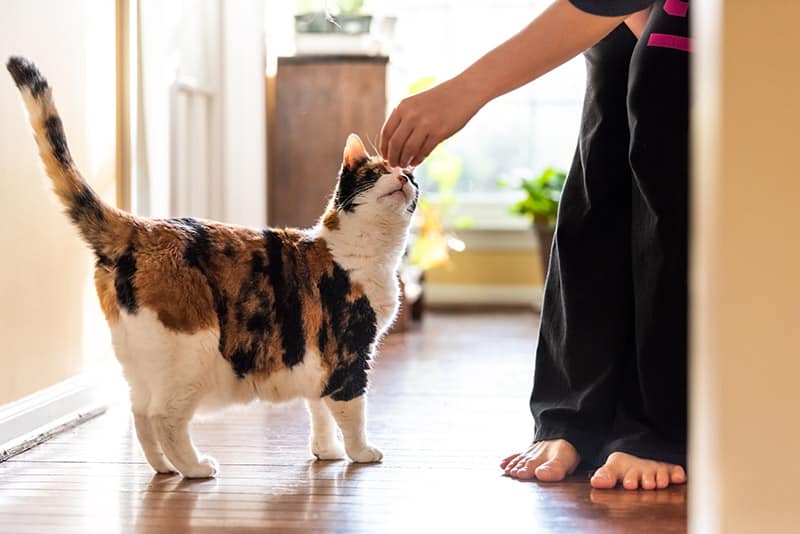 What you'll need:
5 ounces of tuna
1 egg
1 tablespoons grated carrot
1 tablespoons canned pumpkin (NOT pumpkin pie mix)
1 tablespoons olive oil
1 teaspoon dried catnip (optional)
1 cup oat flour
Instructions
Preheat the oven to 350 degrees Fahrenheit.
Roast the tuna and pumpkin until thoroughly blended, then cool and stir.
In a separate bowl, beat the egg, then add peeled and grated carrot, catnip, olive oil, tuna and pumpkin. Add the oat flour and mix until dough forms. Let sit for five minutes.
Spread the dough up to an inch thick, and cut with molds of your choice.
Place the cookies on a greased cookie sheet and bake for 10 to 15 minutes, and let them cool to room temperature.
Store in a tightly sealed container in the refrigerator for up to a week.
✴ Adapted with permission from Monika at animallama.com. You can also find more of her yummy recipes at meowsnpaws.com.
Discover more cat-friendly recipes on Catster.com:
---
Thumbnail: Photography courtesy Annie Butler Shirreffs.