While the Loews Hotels at Universal Orlando are busy showing the country how to do it wrong when it comes to feral cats, a country club in San Antonio, Texas, is showing us how to do it right.
The rodent population at the San Antonio Country Club was getting out of control. Staff had tried poisons, traps and pesticides to no avail. Not only were they frustrated with the toxic agents' lack of effectiveness, they were concerned about the effects on the environment. As we know, it's easy for "non-target" animals to eat the poisoned baits and become collateral damage in the war against rats.
The country club's management set out to find a better alternative — and they did. The Working Cats Program, an alliance between Texas Barn Cats and the San Antonio Feral Cat Coalition, was able to place a colony of felines on the grounds.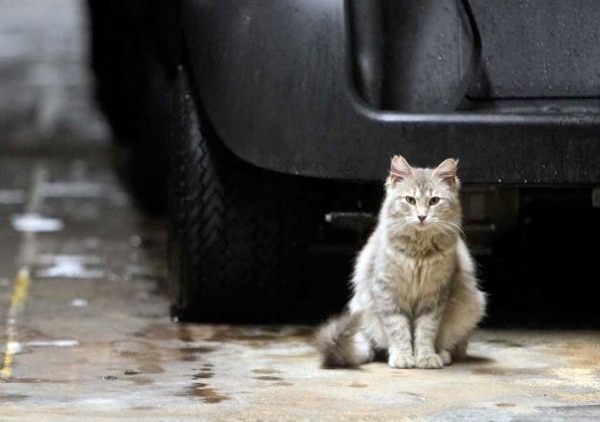 Now Candy, Squeaker, Bobby Bobtail, Cane and Arby, among other four-legged sentinels, are on the job. Their scent is the primary weapon in the war on rodents: generally speaking, the smell of cats is enough to scare mice and rats away.
But if that's not enough, Candy, the main mouser, is the first to unleash her lashing claws and strong teeth against any rodents that dare to trespass into her territory.
"Feral cats have been misunderstood, maligned and given little respect, when actually they can control harmful vermin and be very beneficial to the community," says Jenny Burgess of Texas Barn Cats.
Ain't that the truth.
Widespread misinformation about the benefits of managed feral cat colonies is the root of the disaster happening at Loews Hotels. And the spread of these bogus findings is amplified by bird conservation groups and other anti-cat lobbies.
But Gary Ryno, a security officer at the club, has given the cats four stars on their first performance review. Not only are the felines decimating the rodent population, "Ours are great cats ÔǪ fun to watch and have around," he says. Sometimes staff members even share their lunches with their four-legged colleagues.
The feral cat placement movement is presumed to have started in 1999, when Voice for the Animals in Los Angeles placed 50 wild kitties in the city's flower markets — which, before the felines' arrival, had been infested with rats. This article in the San Antonio Express-News has more information about the history of the feral cat movement.
Since then, rescue groups and feral cat organizations all over the country have launched "barn cat buddy" programs: colonies of ferals that are trapped, neutered, vaccinated and placed on job sites to guard feed stores, farms, ranches, and warehouses from rodent predation.
Now that's the way you deal with feral cats. It's a win-win situation: the cats are healthy and cared for, and in return, properties get de-ratted.