Thanks to the Internet and an emergency vet clinic, D.J. the cat used up only one of her nine lives this weekend.
When Shruti Sehra brought home an Easter lily to use as a centerpiece for her dining room table, she had no idea of the drama that would ensue from this seemingly innocent choice.
Sehra saw her cat, D.J., munching on some of the plant's leaves and went online to see if she had to worry about toxicity. When she found out just how deadly Easter lilies are to cats, she rushed her beloved puss to the Angell Animal Medical Center, where veterinarians performed an endoscopy, a procedure that involves inserting a tiny camera into the cat's stomach, and confirmed that D.J. had indeed ingested some of the plant.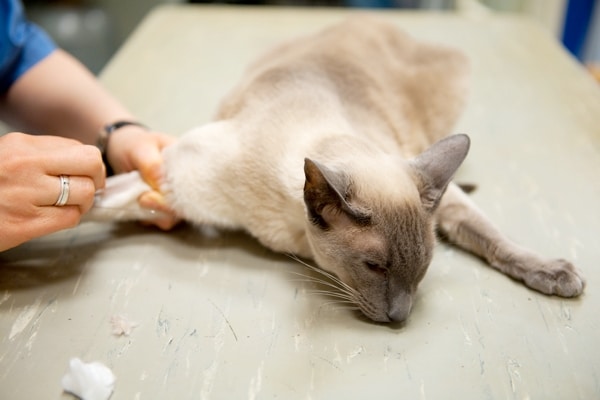 The Easter lily is only one of several lilies that are toxic to cats: Tiger lilies, Rubrum lilies, Asian lilies, and Stargazer lilies are poisonous as well.
The first signs of poisoning usually happen 30 minutes to 2 hours after ingestion and include vomiting, depression, and loss of appetite. But even though the cat might stop vomiting after a few hours, the poison continues to work. Ultimately, even a tiny amount — less than one leaf — can cause acute kidney failure and death within a few days.
After a tense night, in which the vets used the endoscope to remove the plant material from D.J.'s stomach and monitored her to ensure there were no lingering effects, the cat got to go back home.
Obviously, Sehra no longer has the Easter lily in her house. "Had I known just how dangerous this plant was, I obviously would never have had it in my home," she said. "I'm grateful to have her back, and I hope no other pet owner has to go through this kind of ordeal."
Sehra was not the only person whose cat had a brush with death because of Easter lilies this weekend. Smithfield Herald managing editor Scott Bolejack told a harrowing tale of his own cat's close call, too.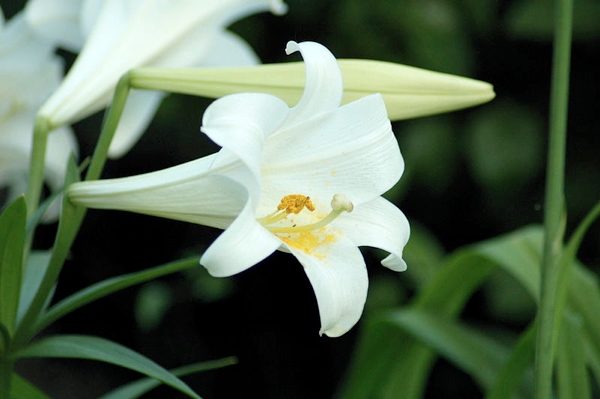 If your cat eats a plant and you're not sure whether it's toxic, you can consult the ASPCA's guide to toxic and nontoxic plants. And if you're really worried — because there are levels of toxic that range from a little puking to absolutely deadly without immediate vet care — the ASPCA's Animal Poison Control Center hotline is just a phone call and a $65 consulting fee away, at (888) 426-4435 (in the U.S.).
Many of us cat slaves love having flowers in our homes. And while most of us do our research to find out whether the plants we bring into our houses are toxic or not, it's hard to ask our friends and loved ones to do the same thing if they want to send us a bouquet.
Add to that the fact that a lot of pre-made flower arrangements aren't made with consideration about whether one or more of the flowersare toxic to animals — and that a lot of florists frankly just don't know what's toxic and what's not — and I think there's a real business opportunity out there for cat-loving florists who want to sell only cat-safe bouquets and plants!