I can never seem to get enough cat-themed decorations for my home. When I saw these adorable handcrafted mini cats from Pawsome Couture, I knew I had to get some. They look so cute hanging off a coffee cup, nestled in a flowerpot or even lined up on your mantel. And it's fun arranging them into various little scenes.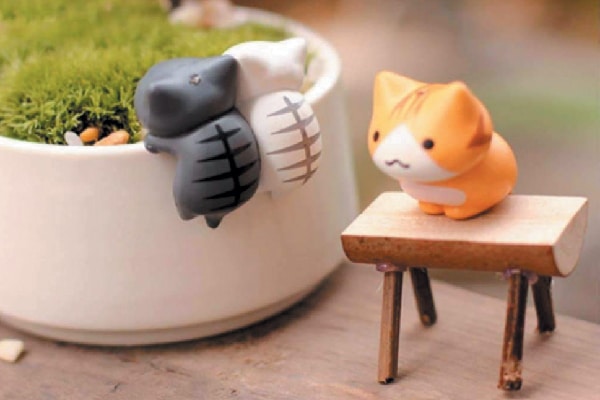 The cats come in packages of six for $9.95. If you're looking for way to add some feline flair to your home decor, visit pawsomecouture.com.
Editor's note: This article appeared in Catster magazine. Have you seen the new Catster print magazine in stores? Or in the waiting room of your vet's office? Subscribe now to get Catster magazine delivered straight to you! 
Read more ideas for catifying your home on Catster.com: