Meow Mosaic combines two things we love here at Catster: a good cause and cat photos.
Here's how it works: Submit a photo of your cat to the Meow Mosaic Facebook page. For every photo submitted, 25 cents will be donated to an animal wellness organization (Meow Mosaic is still working on securing an animal charity of choice … if you've got any ideas, feel free to email them!).
Each month, the person whose cat photo has the most Likes will receive a personalized 18-by-24-inch mosaic print of their kitty, composed of all the cat photos submitted to the page.
Sounds awesome, right?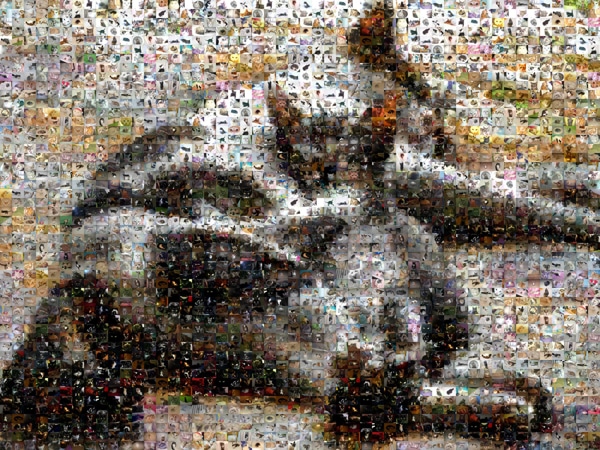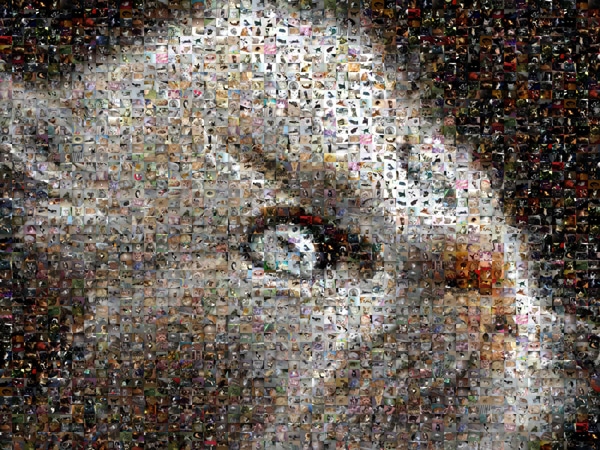 But better than that is Meow Mosaic founder Claire Richards' inspiration for the novel fundraising idea.
A couple of years ago, the family cat, Mimi, escaped through a screen door that was accidentally left open. Claire's 3-year-old son, Michael, was distraught over the cat's disappearance. The family put up flyers everywhere, but to no avail. Finally, Michael suggested that Mimi might be at "her first home," meaning the SPCA they had adopted her from. Not very optimistic, they went to the shelter — and Mimi was there! To express her gratitude, Claire established Meow Mosaic to help shelters continue to write stories like hers.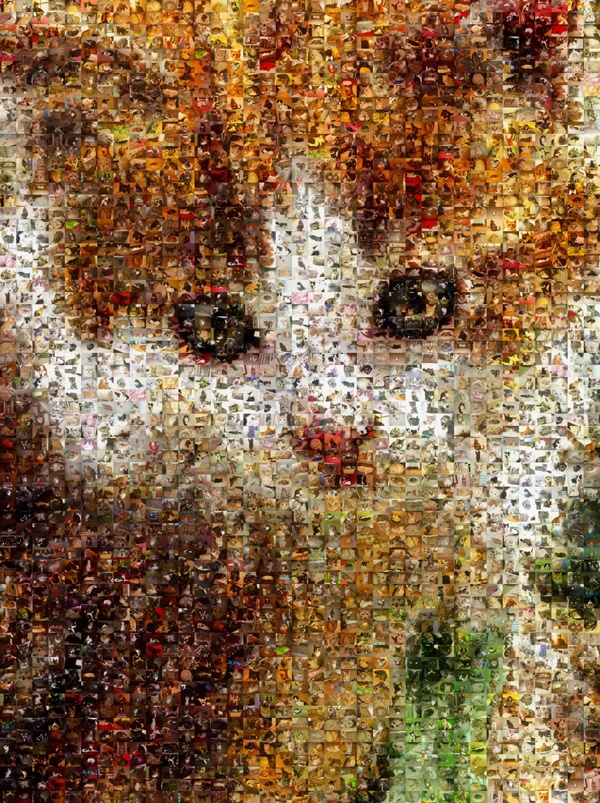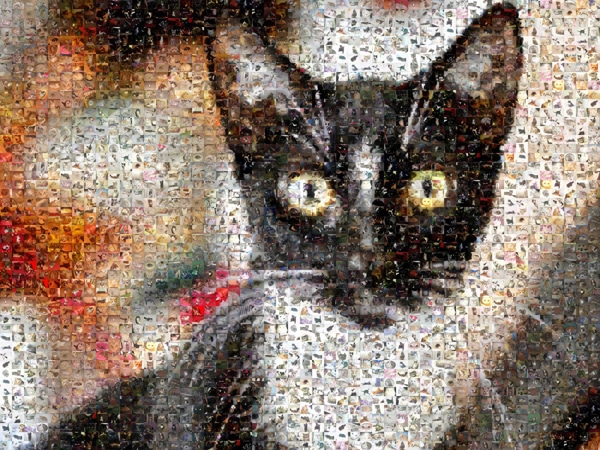 We know you have plenty of photos of your kitties — so what are you waiting for?
Images via the Meow Mosaic Facebook page