As you may or may not know, Lil Bub was sent to this planet on a mission of LOVE. After meeting her in person, I can attest to Bub's success at her mission: Being in her presence is sublime, and to gaze upon her is to know that everything will be all right. She is pretty much the most perfect entity I have ever been witness to.
And she's just getting started.
After recently amazing us with a video of her newfound jumping strength (Bub suffers from a rare disorder that not that long ago had Dude Mike Bridavsky confronting the possibility that Bub's time with us might be cut short), Bub held a press conference earlier this week to announce some pretty big news.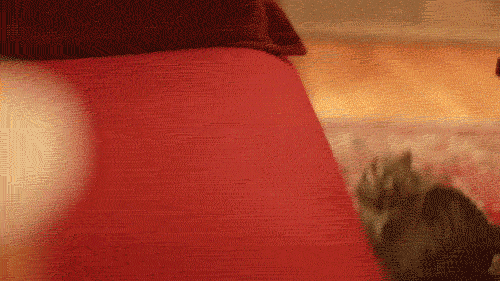 The tiny amazing cat from outer space has partnered with the ASPCA to raise funds for grants to give to organizations so they can help out their special needs felines. In other words: Bub wants to make it easier for cats like our Monday Miracles to find homes. Being a special needs kitty herself, BUB knows that the cost of caring for cats who need additional support and attention can often deter well-meaning organizations from taking them on. BUB recognizes that sometimes it's all about the money, so she's decided to help out.
In addition to direct donations, a percentage of the sales from the BUB Store (I just got my 2014 calendar in the mail — eee!) will go toward the Lil Bub's Big Fund.
So life is pretty awesome.
And guess what? The Lil Bub 2014 calendars are on sale right now for a cool five bucks — FIVE BUCKS! I just spent more than that on a syrupy coffee drink! Buy Bub, help Bub, and give Bub — good job, you!
All photos via Lil Bub's website
Laugh with us:
About Liz Acosta: Catster's former Cuteness Correspondent, Liz still manages the site's daily "Awws," only now she also wrangles Catster's social media. That's why she wants you to follow us on Facebook, Twitter, and — her personal favorite — Instagram. See ya there!